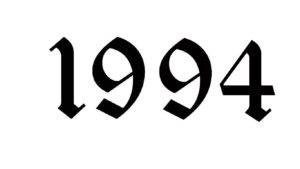 By Geoffrey Huchel
How many movies that made their theatrical debuts in 1994 do you remember? Depending on how old you were at that time, thinking back 25 years may be easier for some. I was seventeen, and thinking about it now, my memory is rusty. So, to refresh, let's look back at some of the movies turning 25 this year.
SPEED
Released on June 10, 1994. Directed by Jan de Bont. A young police officer must prevent a bomb exploding aboard a city bus by keeping its speed above 50 mph. Starring: Keanu Reeves, Dennis Hopper and Sandra Bullock. Won two Oscars, Best Sound and Best Effects, Sound Effects Editing.
THE LION KING
Released on June 15, 1994. Directed by Roger Allers and Rob Minkoff. Tells the story of Simba, a young lion who is to succeed his father, Mufasa, as King of the Pride, however after Simba's uncle Scar murders Mufasa, Simba is manipulated into thinking he was responsible and flees into exile. After given some perspective from his childhood friend, Nala, he returns to challenge Scar and takes his place as the rightful King. Starring the voices of Jonathan Taylor Thomas. Matthew Broderick, James Earl Jones, Jeremy Irons, Moira Kelly, Nathan Lane and Whoopi Goldberg. The film won two Oscars for Best Music, Original Song and Best Music, Original Score.
FORREST GUMP
Released on June 23, 1994. Directed by Robert Zemeckis. Explores the presidencies of Kennedy and Johnson, the events of Vietnam, Watergate and other history through the viewpoint of an Alabama man with an IQ of 75, while he experiences love and loss with those closest to him. Starring: Tom Hanks, Robin Wright, Gary Sinise and Sally Field, and won 6 Oscars including Best Picture, Best Actor in a Leading Role (Hanks), Best Director (Zemeckis), and Best Writing, Screenplay.
TRUE LIES
Released on July 15, 1994. Directed by James Cameron. A fearless, globe-trotting, terrorist-battling secret agent turned upside down when he discovers his wife might be having an affair with a used car salesman while terrorists smuggle nuclear war heads into the United States. Starring: Arnold Schwarzenegger, Jamie Lee Curtis, Bill Paxton, and Eliza Dushku. Nominated for an Oscar for Best Effects, Visual Effects.
THE SHAWSHANK REDEMPTION
Released on September 10, 1994. Directed by Frank Darabont. The story of two imprisoned men who bond over a number of years, finding solace and eventual redemption though acts of common decency. Starring: Tim Robbins and Morgan Freeman. The film was nominated for seven Oscars including Best Picture and Best Actor in a Leading Role (Freeman).
NATURAL BORN KILLERS
Released on August 26, 1994. Directed by Oliver Stone. Two victims of traumatized childhoods become lovers and psychopathic serial murderers irresponsibly glorified by the mass media. Starring: Woody Harrelson and Juliette Lewis.
INTERVIEW WITH THE VAMPIRE
Released on November 11, 1994. Directed by Neil Jordan. Based on the novel by Anne Rice, the movie centers on two vampires. One longs for a companion, while the other cannot bear to kill humans to satisfy its hunger. Starring: Brad Pitt, Tom Cruise, Antonio Banderas and Kirsten Dunst. It was nominated for two Oscars, Best Art Direction and Best Music, Original Score. Dunst was nominated for a Golden Globe for Best Performance by an Actress in a Supporting Role in a Motion Picture.
LEGENDS OF THE FALL
Released on December 23, 1994. Directed by Edward Zwick. In the early 1900s, three brothers and their father living in the remote wilderness of Montana are affected by betrayal, history, love, nature, and war. Starring: Brad Pitt, Anthony Hopkins, Aidan Quinn, Julia Ormond and Henry Thomas. The film won an Oscar for Best Cinematography.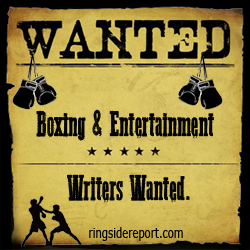 Contact the Feature Writers