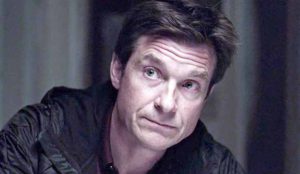 By Geoffrey Huchel
Jason Bateman is an accomplished actor that has found success as a child and as an adult. His TV credits include some of the most well-known and popular shows throughout the 1980s. Eventually he began winning roles in feature films, leading to a very successful career and becoming a well-respected actor, director and producer.
Jason Kent Bateman was born on January 14, 1969 in Rye, New York. He is the younger brother of actress Justine Bateman of FAMILY TIES fame. Bateman and his family moved from New York to Salt Lake City, Utah, and later to California.
Bateman started his career with an appearance in a commercial for Golden Grahams cereal in 1980. The following year he was cast as James Cooper in the beloved family drama LITTLE HOUSE ON THE PRAIRIE (1974), appearing in 21 episodes. The series starred Michael Landon, Karen Grassle, Melissa Gilbert and Melissa Sue Anderson. Following his stint on LITTLE HOUSE, Bateman was cast on the comedy SILVER SPOONS (1982), starring Rick Schroeder, Erin Gray and Joel Higgins. Bateman played "bad boy" Derek Taylor, for a total of 21 episodes from 1982-1984. Bateman made a guest appearance in KNIGHT RIDER (1982), starring David Hasselhoff. He played Joe Kennedy III in the TV Mini-Series ROBERT KENNEDY and HIS TIMES (1985), appearing in 3 episodes. Bateman was cast as a series regular on the comedy IT'S YOUR MOVE (1984), portraying Matthew Burton.
The short-lived series also starred David Garrison and Caren Kaye. He also made guest spots on ST. ELSEWHERE (1982) and MR. BELVEDERE (1985) before making his feature film debut in the comedy TEEN WOLF TOO (1987), the sequel to the more successful TEEN WOLF (1985), starring Michael J. Fox. Bateman continued making guest spots on shows such as MATLOCK (1986), and OUR HOUSE (1986), with his LITTLE HOUSE co-star Shannen Doherty, and Chad Allen and Deidre Hall. Bateman also appeared in the TV movies BATES MOTEL (1987), MOVING TARGET (1988) and CROSSING THE MOB (1988). Bateman was cast as a regular in another sitcom, VALERIE (1986), starring TV legend Valerie Harper. Bateman played oldest son David Hogan. After series star Harper left the show at the end of the second season, the title was changed to THE HOGAN FAMILY, with Sandy Duncan in the lead role. Bateman stayed with the show through its entirety, for a total of 110 episodes. After THE HOGAN FAMILY ended, Bateman co-starred in the football comedy NECESSARY ROUGHNESS (1991), with Scott Bakula, and co-starred in the films BREAKING THE RULES (1992), and A TASTE FOR KILLING (1992), with Henry Thomas and Michael Biehn. Bateman appeared in guest spots on the TV shows HART TO HART (1995), NED AND STACEY (1995) and CHICAGO SONS (1997).
Bateman returned to series television when he was cast in the comedy ARRESTED DEVELOPMENT (2003), as Michael Bluth, who takes over his family affairs after his father is imprisoned. The comedy also starred Michael Cera, Portia DeRossi and Will Arnett. The series was short-lived and ran until 2005. Bateman earned a Golden Globe for Best Performance by an Actor in a Television Series-Comedy or Musical for his performance. After ARRESTED, Bateman focused more on feature film roles. He co-starred in the raunchy comedy THE SWEETEST THING (2002), starring Cameron Diaz, Christina Applegate, Thomas Jane and Selma Blair, the comedy STARSKY AND HUTCH (2004), with Ben Stiller and Owen Wilson, followed by a glorified cameo as the hilarious Pepper Brooks in the comedy DODGEBALL: A TRUE UNDERDOG STORY (2004), starring Vince Vaughn, Christine Taylor, and Ben Stiller. Bateman's scenes in DODGEBALL were a highlight of the film and it really showcased his knack for comedy.
In 2006, he co-starred in the comedy THE BREAK-UP, with Jennifer Aniston and Vince Vaughn, the action film SMOKIN' ACES, with Ryan Reynolds, and lent his voice for the animated adventure ARTHUR AND THE INVISIBLES, with Freddie Highmore, Mia Farrow and Madonna. The following year, he starred in the action thriller THE KINGDOM (2007), with Jamie Foxx and Jennifer Garner, MR. MAGORIUM'S WONDER EMPORIUM (2007), starring Natalie Portman and Dustin Hoffman, and the critically acclaimed comedy/drama JUNO (2007), with Ellen Page, Michael Cera, Jennifer Garner, J.K. Simmons and Allison Janney. The mid-2000s were busy for Bateman. He starred in the action drama HANCOCK (2008), with Will Smith and Charlize Theron, FORGETTING SARAH MARSHALL (2008), with Kristen Bell, Jason Segel, Paul Rudd and Mila Kunis, the Oscar nominated UP IN THE AIR (2009), starring George Clooney, Vera Farmiga and Anna Kendrick, the mystery drama STATE OF PLAY (2009), with Russell Crowe, Rachel McAdams, Ben Affleck and Helen Mirren, and the comedy COUPLES RETREAT (2009), with Vince Vaughn and Kristen Bell.
Bateman co-starred again opposite Jennifer Aniston in the comedy THE SWITCH (2010) and Ryan Reynolds in the comedy THE CHANGE-UP (2011), co-starring Olivia Wilde and Leslie Mann. Bateman's next film was in the hilarious HORROBLE BOSSES (2011), portraying Nick Hendricks, and starring Jason Sudekis, Charlie Day, Kevin Spacey and Jennifer Aniston. His next film was the comedy IDENTITY THIEF (2013). Bateman plays Sandy Patterson, a businessman who is a victim of identity fraud by a deceptively harmless looking woman, played by Melissa McCarthy. In 2013, Bateman's acclaimed comedy series ARRESTED DEVELOPMENT returned for a fourth season, for a total of 15 episodes. Bateman appeared with an all-star cast for the comedy/drama THIS IS WHERE I LEAVE YOU (2014). Bateman plays Judd Altman, one of four grown children whose father passes away and is forced to return to his childhood home with his siblings and their over-sharing mother and an assortment of spouses, exes and might-have-beens. The film co-stars Tina Fey, Adam Driver, Rose Byrne and Jane Fonda. Bateman reprised his role of Nick Hendricks for the sequel HORRIBLE BOSSES 2 (2014), with Sudekis, Day, Spacey and Aniston all returning.
In the last few years, Bateman starred in the thriller THE GIFT (2015), the animated ZOOTOPIA (2016), the holiday comedy OFFICE CHRISTMAS PARTY (2016), again co-starring with Jennifer Aniston, and featuring Olivia Munn, T. J. Miller and Kate McKinnon, the comedy GAME NIGHT (2018), also starring Rachel McAdams and Kyle Chandler. Bateman returned as Michael Bluth when ARRESTED DEVELOPMENT returned for a fifth season in May 2018 and wrapped in March 2019. In his latest project, Bateman stars in the Netflix original series drama OZARK (2017). Bateman plays Martin "Marty" Byrd, a financial adviser, who drags his family from Chicago to the Missouri Ozarks, where he must launder $500 million in five years to appease a drug boss. The critically acclaimed drama earned Bateman two Golden Globe nominations and one Emmy nomination. The series is two seasons in with the third arriving this year.
Essential Bateman:
DODGEBALL: A TRUE UNDERDOG STORY (2004)
JUNO (2007)
UP IN THE AIR (2009)
HORRIBLE BOSSES (2011)
THIS IS WHERE I LEAVE YOU (2014)
OZARK (2017)
GAME NIGHT (2018)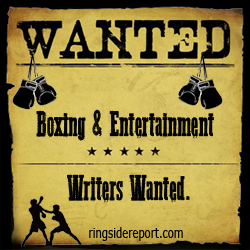 Contact the Feature Writers