By Geoffrey Huchel
The epic Civil War drama GONE WITH THE WIND is truly a wonderful film, and whether you like the film or not, you can't help but recognize it achievements; it's beautifully shot, masterfully directed and features superb performances by some of the most acclaimed stars in all of film. It's been hailed as one of the greatest motion pictures of all time. It cemented itself in film history when it won the Oscar for Best Picture at the 12th Annual Academy Awards in 1940. And this year marks its 80th Anniversary.
GONE WITH THE WIND was adapted from the 1936 novel written by Margaret Mitchell. The film was produced by David O. Selznick and directed by Victor Fleming (the same man who directed another 1939 classic and Best Picture nominee, THE WIZARD OF OZ). Set in the American South against the backdrop of the American Civil War and Reconstruction era, it tells the story of Southern belle Scarlett O'Hara, the vain, headstrong and petulant daughter of a Georgia plantation owner. It follows her romantic pursuits of Ashley Wilkes, who is married to his cousin, Melanie Hamilton, and her subsequent marriage to the roguish Rhett Butler. Scarlett will go to great lengths to get what she wants, even hurt the ones closest to her. But by the time she decides to change her selfish ways, she ends up losing everything.
The principal cast includes Vivien Leigh as Scarlett O'Hara, Clark Gable as Rhett Butler, Leslie Howard as Ashley Wilkes and Olivia de Havilland as Melanie Hamilton. The supporting cast includes Hattie McDaniel as Mammy, Thomas Mitchell as Gerald O'Hara, Butterfly McQueen as Prissy, Evelyn Keyes as Suellen O'Hara, Ann Rutherford as Carreen O'Hara and Rand Brooks as Charles Hamilton.
The film was nominated for a whopping thirteen Academy Award nominations. In addition to its Best Picture win, Vivien Leigh won Best Actress in a Leading Role, Hattie McDaniel won Best Actress in a Supporting Role, Victor Fleming for Best Director, as well as Best Screenplay, Best Cinematography, Best Art Direction and Best Editing, for a total of eight wins. Hattie McDaniel became the first African- American to win an Academy Award, beating out her co-star Olivia de Havilland who was nominated in the same category. Gable received a Best Actor in a Leading Role nomination but failed to take home the coveted statue.
GONE WITH THE WIND was released on December 15, 1939 in Atlanta. The film received positive reviews upon its release, although some found it excessively long. Many thought Leigh was perfectly suited for the role of Scarlett. The film was extremely popular upon its release, and up to that point it was the highest-earning film and held the record for over a quarter of a century. The film has been ingrained in popular culture and is still shown periodically on television. It holds a place in the American Film Institute's list of the top 100 American films.
The majority of the film's cast have passed away except for Dame Olivia de Havilland and Mickey Kuhn, who played Melanie's son, Beau Wilkes.
As a fan of classic Hollywood, GONE WITH THE WIND undoubtedly has a permanent place on my list of favorite films. It's a true masterpiece.
Below are some of the film's most memorable quotes.
Scarlett: Sir, you are no gentleman. Rhett: And you, Miss, are no lady.
Scarlett: Great balls of fire. Don't bother me anymore, and don't call me sugar.
Rhett: You should be kissed, by someone who knows how.
Rhett: Did you ever think of marrying just for fun? Scarlett: Marriage, fun? Fiddle-dee-dee. Fun for men you mean.
Scarlett: As God as my witness, Ill never be hungry again.
Rhett: Frankly, my dear, I don't give a damn.
Scarlett: After all, tomorrow is another day.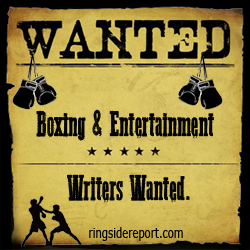 Contact the Feature Writers