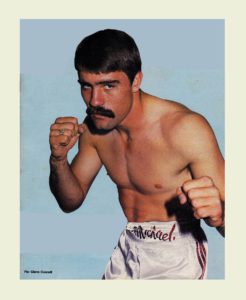 By Donald "Braveheart" Stewart
He fought Frank Bruno in 1992 and hardly got a mention in the UK press. He was low blowed in an eliminator against Riddick Bowe for a shot at the WBA title held by Evander Holyfield. He was never far away from contention but ultimately, he was never to get in the ring to fight for a world title – controversy followed some of his career but he was, after all, South African.
Fighting at a time when apartheid was being dismantled and the world was beginning to warm beyond the smile of a Mandela that was God like, Pierre Coetzer, 39-5, 27 KO's, got the opportunities and to date, has continued to commentate and pass on his experience to fellow South Africans through still being involved in the sport as a commentator.
A 6 foot 4 Heavyweight starting out from Pretoria, Coetzer fought 44 times with just 5 losses. The losses came against people like Bowe, Bruno and George Foreman. When he began his professional career in 1983, things would have looked bleak for any professional sportsman in South Africa. The world was on full blown South Africa are a pariah mode.
He did have a fairly stellar career as an amateur but not form the school yard as he explained in one interview in his native South Africa, "I was the first one to run away from a fight and my brother, Natie, told me that he would make a man of me. When I used to get back from school, he would take me to his room and beat me up."
The transformation came when his father took him to a gym and a former Olympian, Daan Bekker spotted him and trained him to South African titles both as a junior in 1977, and as a senior in 1980 and 1981.
Of that senior record he recalled, "I was unbeaten throughout my career as a senior. During the time I was fighting as a junior I was, on several occasions, called on to fight seniors due to the difficulty Daan had in matching me. In 1983 I was approached by Wilf Rosenberg to turn professional under his management."
The career he was now engaged in outside of boxing – that of a police officer – was an obstacle. He knew that to become truly great he needed to dedicate his life to the sport. It meant he needed to try and get some time away from being a cop. So… he went straight to the Minister of Police, Adriaan Vlok and asked for just that; he got it. He got indefinite paid leave for his career.
Coetzer was, in just over a year, the South African champion though had tasted his first defeat against an American, Bernard Benton, in South Africa. Such was the lack of any opposition in South Africa that Coetzer held the title, unchallenged, for 6 years, eventually relinquishing it.
He nearly got himself into a fight that was far from welcome 3 years into his pro career. Regulars readers of Ringside Report will know why he reacted to his manager's plans just the way he did. According to Coetzer, manager, Rosenberg called him into his office to sign up for a fight. The opponent? None other than James "Quick" Tillis. Coetzer knew he was a still a novice; Tillis was anything but. He knew that he was being set up as an easy fight for a very experienced pro. It did not sit well with him and Coetzer as so angered that he tipped Rosenberg's desk on top of him and walked away from Rosenberg.
Cotezer was not easy to match with anyone and once again politics played a part in it as he recalled in that same South African interview, "I was supposed to have a fight with Everett "Big Foot" Martin in Chicago. However, the Chicago media latched on to the fact that here was a racist white South African cop invading their territory. In no time there were demonstrations outside my hotel with angry mobs waving placards. The fight had to be re-located and in May 1990 I fought Martin in an underground parking garage in the one-horse town of Green Bay, Wisconsin, where I beat him on points.".
Later on in his life Coetzer was to recall his biggest and best fight when he faced a giant of a former amateur in Johnny Du Plooy. Du Plooy had only lost 4 of his 200 amateur fights and had managed 17 knockouts in his first 20 professional fights. Billed as "Once and for All", South African fight fans held their breath. It was August 1990 and boxing fan Mandela had been out of prison 6 months. Coetzer was felled in the first but got up and won by TKO in the second.
"We were matched at the Sun City Super Bowl in a Golden Gloves tournament. Du Plooy must rate as one of the hardest hitters I ever met and he put me down in the first round. However, I came back to stop him in the second. It was brutal while it lasted."
With the pariah status of the country now of the international table, the time was right for South African sportsmen to start catching the eye. Coetzer was getting serious WBA attention and was number 2 contender for Holyfield's title. He was made to go into an eliminator against Riddick Bowe. Just before the fight a sparring partner smashed his head into Coetzer's face. It left him with a visible wound – down his nose and above his eye. Coetzer went ahead with the fight and despite using a make up artists the wound was spotted by the ringside docs.
Coetzer pleaded for the fight to go ahead which it did but it was another area of the body that was to prove decisive.
On the 18th July 1992, in Las Vegas, Bowe was ahead in the scoring, before blood started streaming form the injury that Bowe had spotted in the 5th round. Bowe then hit Coetzer with a low blow in the 6th and was deducted a point. In the 7th Bowe appeared to do it again. Coetzer turned, dropped his hands and expected referee intervention. Forgetting to "protect yourself at all times", he was then hit with an uppercut, then a combination that saw the referee intervene but not as Coetzer had expected; the fight was stopped and Bowe awarded a TKO. Coetzer was unimpressed, "It definitely shouldn't have been stopped," said Coetzer. "It was a low blow."
The fight against Bruno came on 1992 when he faced the London crowd and was stopped in the 8th, a ridiculously short 3 months after the Bowe fight. It merits barely a mention in the Bruno cannon of wins.
His final professional fight came in October 1992 – after another daft 3 months after Bruno – and it was against a resurgent George Foreman. He hit the canvas in the 4th and then was knocked out, again in the 8th and his professional boxing career was brought to a close thereafter. Coetzer explained later, "I was still battle-weary from the Bruno fight and, again, I really needed more time to recover. Foreman stopped me in eight rounds."
Coetzer was a true professional, a real livewire fighter who now commentates on fights. Like the most of us he laments the state of the maze that is boxing saying, "When I started boxing, we had three divisions. The World Boxing Council, World Boxing Association and International Boxing Federation. Today there are a lot of divisions and titles."
Of course, though, there is truly only one Pierre Coetzer.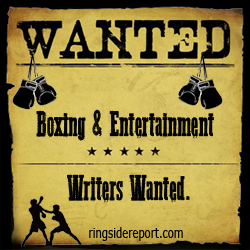 Contact the Feature Writers