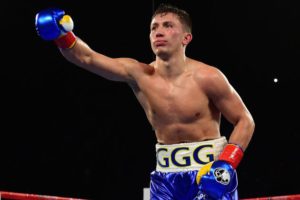 By Rich "Lite It Up" Lopez
Madison Square Garden hosted again another big boxing card over the weekend. This time it was the return of Gennady "GGG" Golovkin. GGG was coming off a nine month layoff since his loss to Saul "Canelo" Alvarez back in September of last year. This was GGG's sixth appearance at the Garden. It was also his debut on DAZN, in which he signed a six fight deal for three years. For his return, he faced off with the undefeated Steve Rolls. In preparation for the fight, GGG hired a new trainer Johnathon Banks after firing Abel Sanchez over money dispute. There was a lot of questions going into the fight. Will we see the old GGG? The one that demolished his opponents and made him famous as a knockout artist. Or will GGG start to show signs of his age now that he is 37 years old?
Based on what I saw over the weekend, the Big Drama Show is back.
GGG had a slow start in his fight with Steve Rolls. Rolls to his credit, did the best that he could. Rolls even landed some good punches in the second round, which gave him the round. Once GGG shook off the rust, he got into his groove. GGG stepped up the aggression and landed a nice chopping left hook through the guard of Rolls. GGG then followed that up with another left hook that dropped Rolls. Rolls tried to get up but he could not continue. GGG looked great and I did not see any signs of old age. To set the record straight, GGG's knockout was not result of his new trainer. This is how GGG looks when he fights B or C level fighters. GGG is just in another level. Afterwards, GGG called out his arch nemesis Canelo Alvarez for a 3rd fight.
Based on GGG's performance and now at the age of 37, the 3rd fight needs to happen now. Let's face it, GGG still has it but he is towards the end of his career and he can get old at any time. GGG and Canelo were made for each other and had two great fights but were controversial. Some fans feel GGG won both fights, where others (like myself) feel that GGG won the 1st fight and Canelo won the 2nd fight.
Oscar De La Hoya recently tweeted that GGG had a nice comeback win but advised him to win a belt and fight a real fighter before a 3rd fight with Canelo can be considered. What a terrible statement by Oscar and he should show more respect for GGG. GGG deserves the 3rd fight with Canelo and has already done enough to prove it. Just remember Golden Boy Promotions did everything in their power to make the rematch because of the draw verdict and most fans felt GGG won the fight. Now that Canelo won the second fight, Golden Boy needs to be fair and give GGG a chance.
So far Canelo has been quiet but I'm sure in the coming weeks there will be an announcement of his next opponent. Hopefully Canelo and his team make the next fight with GGG since the ball will be in their court. Canelo Vs GGG III is great for boxing and needs to happen.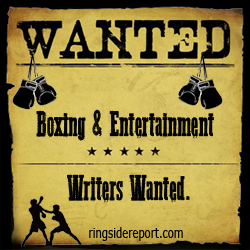 Contact the Feature Writers