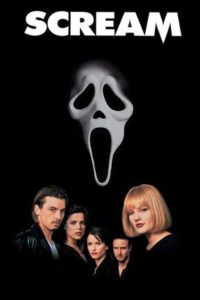 By Geoffrey Huchel
"What's your favorite scary movie?"
Slasher flicks have been a staple in the horror genre for decades. Through time however, they have become cliché, overdone and predictable. And some have been deemed more laughable than scary, even if it wasn't the intent. Some horror franchises such as FRIDAY THE 13TH, HALLOWEEN and A NIGHTMARE ON ELM STREET bear the distinction of possessing all the above; but have still managed to attract audiences. I've always been a fan of slasher flicks and all they have to offer- suspense, gore, creative kills, chase scenes, an exciting climax, and a satisfying resolution. But most importantly, I want it to have an interesting story. And in 1996 the horror genre was introduced to SCREAM. The horror film within a horror film. In my opinion, it's one the best horror movies of all time. SCREAM changed the game for slasher flicks and breathed new life into the horror genre. It's hip, smart and scary with a little humor mixed in. The horror classic was directed by legendary director Wes Craven (THE LAST HOUSE ON THE LEFT (1972) A NIGHTMARE ON ELM STREET (1984).
SCREAM takes place a year after Sydney Prescott's mother's death. Sydney and her friends experience strange phone calls and later learn the calls were from a crazed serial killer, in a white faced masked and black robe, known as Ghostface, looking for revenge. His phone calls consist of may questions, the main one being: "What's your favorite scary movie?" The killer uses scary movie trivia and lingo to taunt his victims, ending with bloody pieces of innocent lives scattered around the small town of Woodsboro. The opening scene is perhaps one of the best of the movie. This is when we first hear Ghostface's voice on the phone with young Casey Becker. What starts as playful banter between the two escalates into a deadly question and answer game, with the prize being that Casey gets to live. Or does she? The scene builds as tension mounts. We witness the sheer terror on Casey's face as she tries to outsmart the killer. A game of cat and mouse ensues, leading to a devastating confrontation and becoming the prelude of what's to come.
The cast includes: Neve Campbell as Sydney Prescott, David Arquette as Deputy Dewey Riley, Courteney Cox as Gale Weathers, Skeet Ulrich as Billy Loomis, Matthew Lillard as Stu Macher, Rose McGowan as Tatum Riley, Jamie Kennedy as Randy Meeks, Liev Schreiber as Cotton Weary and Drew Barrymore as Casey Becker. Henry Winkler appears in the uncredited role of Principal Himbry.
SCREAM set itself apart from other slashers, especially in terms of writing. Screenwriter Kevin Williamson cleverly managed to take all the typical elements of a slasher and poked fun at them, but at the same time used and referenced them in a creative way, and it worked brilliantly. Also, the franchise deviates from the usual "one crazed killer" formula that we have seen many times before. Instead, each sequel features a new killer, or killers, preying upon the innocent. In addition, in each sequel there are returning surviving characters, which is rare for slasher flicks as it's usually a whole new group of characters or in some instances the final girl returns to have "one more" showdown with her stalker.
In terms of commercial success the film brought in $173 million at the box and spawned three sequels: SCREAM 2 (1997), SCREAM 3 (2000) and SCREAM 4 (2011). SCREAM also earned several accolades since its release: the opening scene featuring Barrymore's character's death was ranked #13 on Bravo's 100 Scariest Movie Moments. In 2008 it was included in Empire's list of The 500 Greatest Movies of All Time. In 2016, Empire also ranked the film #3 on their list of the greatest horror films of all time.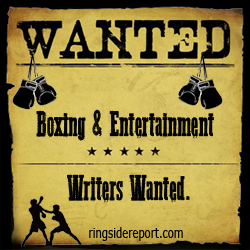 Contact the Feature Writers