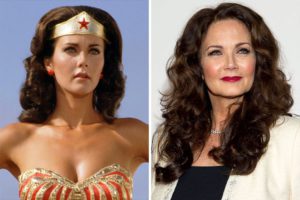 By Geoffrey Huchel
Lynda Carter (born Linda Jean Cordova Carter) was born on July 24, 1951, in Phoenix, Arizona. She is known primarily as an actress, but many may not know she is also an accomplished singer, as well as a songwriter, model and former beauty pageant titleholder. The 5' 11" blue eyed beauty became an important iconic figure in popular culture, thanks in part to a "wonderful role she played in the mid to late 1970s…but more on that later.
From a young age Carter expressed in an interest in music. During high school she performed in a band called Just Us, consisting of marimba, a conga drum, an acoustic guitar, and a stand-up bass. When she was 16, she joined two of her cousins in another band The Relatives. During this time Carter was attending Arizona State University, but after being voted "Most Talented", she dropped out to pursue a career in music.
In 1970 she auditioned and then sang on tour with The Garfin Gathering, and bandleader Howard (Speedy) Garfin. Carter and The Garfin Gathering toured the Nevada "Silver Circuit", playing many shows throughout Nevada. Carter decided to leave the Garfin Gathering in 1972 to pursue acting and returned to Arizona. In 1972 Carter won a local Arizona beauty contest and gained national attention in the United States by winning Miss World USA, representing Arizona. In the international 1972 pageant she reached the semifinals representing the United States.
Carter took acting classes at several New York acting schools and made her first appearance in an episode of the 1974 police drama NAKIA. Soon she began making appearances on TV shows such as MATT HELM (1975), A MATTER OF WIFE….AND DEATH (1975) and STARSKY AND HUTCH (1975). During this time Carter's savings from her days touring were dwindling and it was only a matter of time until she'd become broke. Just as she was to prepare to return to Arizona, Carter's luck turned around. Her career took off when she was cast in the role that would make her a star-Wonder Woman, in the TV series of the same name. WONDER WOMAN (1975) ran for three seasons and co-starred Lyle Waggoner. Carter embodied the character, not just in appearance but through her earnest performance. Her portrayal earned her a considerable amount of praise from both fans and critics and as a result, she continues to be closely identified with Wonder Woman.
On characterizing Wonder Woman, she said: "I tried to play her like a regular woman who just happened to have superhuman powers. I figured she'd lived with it every day of her life." Following her stint on WONDER WOMAN, Carter starred in several TV movies throughout the early 1980s such as THE LAST SONG (1980), BORN TO BE SOLD (1981), HOTLINE (1982) and RITA HAYWORTH: THE LOVE GODDESS (1983), portraying the legendary movie starlet. She also appeared as herself in a guest spot on THE MUPPET SHOW (1976). Her next project was the short-lived series, PARTNERS IN CRIME (1984), co-starring fellow TV icon Loni Anderson. Carter continued appearing in TV movies throughout the early 1990s and then was cast as Elizabeth Shields in another short-lived series: HAWKEYE (1994), co-starring Lee Horsley. Her next TV role was in A SECRET BETWEEN FRIENDS: A MOMENT OF TRUTH MOVIE (1996). Carter played Kathryn Archer, a divorced mother who tries to help her teen daughter overcome bulimia. The TV Movie of The Week also starred Katie Wright, Josh Taylor and future SANDLOT(1993) co-star Marley Shelton.
In 2001 Carter appeared in the comedy SUPER TROOPERS, as Governor Jessman. Following TROOPERS, she made a guest appearance on the comedy series HOPE AND FAITH (2003), starring Faith Ford and Kelly Ripa. She returned to feature films, co-starring as Pauline in the lackluster big screen version of the popular 1970s series THE DUKES OF HAZZARD (2005). The same year she co-starred as Principal Powers in the charming superhero comedy SKY HIGH, with Kurt Russell, Kelly Preston, Michael Angarano and Danielle Panabaker. Also, in 2005, Carter made back to back guest appearances in LAW AND ORDER: SPECIAL VICTIMS UNIT (1999) and LAW AND ORDER (1990), portraying the same character, Lorraine Dillon, on both programs. In 2006, she lent her voice again for THE ELDER SCROLLS. She made a guest appearance on the hit series SMALLVILLE (2001), as Moira Sullivan. In 2013, she appeared as herself in an episode of the hit comedy TWO AND A HALF MEN (2003). Carter was cast in the recurring role of President Olivia Marsden for the series SUPERGIRL (2015), starring Melissa Benoist. To date, Carter has appeared in 5 episodes. She returned to her role of Governor Jessman for the sequel SUPER TROOPERS 2 (2018).
In 2017, after many failed attempts, the role Carter famously played on TV was finally getting her due on the big screen. WONDER WOMAN was an instant hit and grossed $412. 6 million in the United States and Canada. The film received a largely positive response from film critics, with some calling it the DC Extended Universe's best film. WONDER WOMAN starred Gal Gadot as the Amazon princess and Chris Pine as Steve Trevor. Carter was approached by director Patty Jenkins to appear in the film, but unfortunately due to scheduling conflicts, she was unavailable. We may, however, get our wish for an appearance in the WONDER WOMAN sequel WONDER WOMAN 1984 (2020), as it was rumored that Carter may be appearing in some capacity. She has two projects in the works, TATTERED ANGEL and HEIRLOOMS. No release date has been announced for either film.
Carter provided voice-over work for several editions of the video games THE ELDER SCROLLS, in 2002, 2003, 2006, 2011, 2014, and 2017 and FALLOUT 4 in 2015, for which she wrote and recorded five original songs.
Carter signed a modelling contract for Maybelline cosmetics in 1977, appearing in several TV ads for the brand.
In addition to her acting career Carter was able to explore her interest in music. She was given a variety of her own musical TV specials, including LYNDA CARTER'S SPECIAL (1980), ENCORE (1980), CELEBRATION (1981), STREET LIFE (1982) and BODY AND SOUL (1984). In May 2007, Carter began touring the U.S. with her one-woman musical cabaret show, An Evening with Lynda Carter. She played engagements in venues in New York, Washington, D.C., San Francisco and Los Angeles. Carter has also recorded five studio albums.
On April 3, 2018, Carter received her star on the Hollywood Walk of Fame, cementing her spot in pop culture history.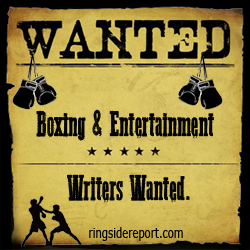 Contact the Feature Writers