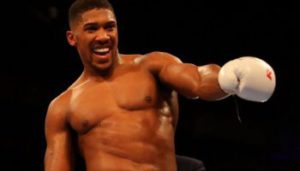 No one, absolutely no one, prepared us for the shocker that we experienced in the match between the indomitable Brit, Anthony Joshua, and the Mexican underdog, Andy Ruiz, which took place in Madison Avenue on June 1st, 2019. Not even you, the avid readers of Ringside Report, saw that coming. A couple of us still haven't gotten over the shock that, Anthony Joshua, who has fought 22 fights, lost 0 fight, and maintained a clean slate of winning 21 out of the matches by knockouts, would lose to the Mexican underdogs.
Even the Bookmarker sites are not left out in their high expectations for Anthony Joshua to beat the Andy Ruiz, which explains why one of them like Skybet would place Anthony Joshua at 1/25 odds to win and Andy Ruiz at 20/1 to win – Look at the whooping difference!
But according to the recent offerings on Skybet for the rematch, the odds for Andy Ruiz to win has dropped sporadically compared to the original odds for the first match and is now priced at 9/4 odds, while Anthony Joshua is now priced at 1/3 odds.
Following the event where Anthony Joshua lost his titles (WBO, WBA, IBF, IBO) to the Mexican Underdog, Andy Ruiz, a lot of concerns have been raised about Eddie Hearn's decision to fix a rematch following Joshua's loss, calling it a hasty and a rash decision. And one of the iconic men with that line of thought is Frank Warren; in his words to Metro.co.uk, he said, " Joshua has had his loss, he's had his ass whooped. Should he be going into a rematch? Maybe he should take some time out, recuperate and make some dramatic decisions about his team".
It is indeed a big deal to lose four of your heavyweight titles in one match to another unassuming boxer. Though Anthony Joshua has showed great sportsmanship so far, following his defeat, and maintained a cool demeanor over his loss, one wouldn't be speaking amiss if he says that beyond all that tough exterior to rise above, is a man with his ego bruised. That would explain his rush to reclaim his lost titles as quickly as possible, but is that the best thing to do at this point?
One should also factor in the fact that if Anthony loses again to Andy Ruiz in the rematch, it will be the beginning of Joshua's crashing career and if care is not taken, he may not come back strong after it.
The reasonable line of action for Anthony Joshua would be to take his time to heal, go back to the drawing board to see where he is getting it wrong, re-access his team, train, face fights with other opponents and to probably fix a rematch in another year.
Sadly, it appears that Hearn is serious about fixing a rematch in December. In view of the match to come, you could fund your bookmarker sites like Bet365 easily via idebit and be able to place your bets on whoever you see fit to win.
I can only wish Anthony Joshua all the best in his upcoming rematch against Andy Ruiz in December.