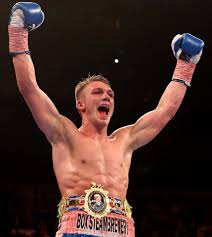 By Donald "Braveheart" Stewart
John Ryder is looking forward to a world championship title fight. Having beaten Bilal Akkawy by stoppage on the Canelo/Jacobs undercard life is beginning to look sweet for the English super middleweight as he is now the interim WBA champion.
On the 30th May 2015 he was stopped in the 7th round in a fight that saw the British title got to a man who has become unfairly synonymous with two events – his last fight and his last spar.
Nick Blackwell, 19-4-1, 8 KO's, is a fighter who brings opinion to the fore in the British boxing community. The most important fact about his career is now that he fought Chris Eubank Jr in a British title fight, got put into a coma, nearly lost his life in the ring, died in the ambulance, got out of hospital, retired from boxing, got back in a ring for sparring and ended up back in a coma. As the British fighting fan's most stupid boxer of recent years Blackwell is seen as holding all the medals.
It is, however, a travesty to just see him as that man. For 7 years he was a middleweight who grew into a middleweight contender. The facts remain that at the tender age of 20 he was the English middleweight champion, becoming the youngest to hold that belt. He challenged twice for the Commonwealth middleweight title and won that British title in that fight against John Ryder in 2015, defending it twice.
Blackwell had become a pro without amateur experience. He had fought though, in the white collar circuit before turning over on the 26th June 2009. That English title win came in 2010 when he beat Harry Mathews on points; the future was looking quite rosy.
Blackwell's bravery may have been to cost him later, but his two Commonwealth title fights were against two massive names in British boxing. He was handed his first professional career defeat when he faced Martin Murray for the Commonwealth title in 2012. Blackwell had lasted until round 5 before his corner pulled him out.
The second attempt to get a Commonwealth belt came against Billy Joe Saunders just before Christmas 2012. Saunders was defending and the British title got thrown into the mix. Blackwell learned from his experience against better opponents and though he lost to Saunders, Saunders had to go the full 12 rounds and was truly tested.
The politics of boxing became apparent to him when he lost to Max Bursak in the Ukraine in September 2013. It was for the WBA continental middleweight tile and Bursak had hit the canvass in the 4th round. Nonetheless Blackwell lost the fight on points, unanimously.
When Blackwell got the call to take on Ryder for the British title in May 2015, there was little doubt he was going to take it. Few people fancied him for it. Ryder was a strong favourite. At the 02 in London, in the 7th round Ryder was stopped, and Blackwell was the British champion. Blackwell was more than delighted. The pictures of that night show him on the canvass in celebration. It's a real pity it is not the only image of him being on the canvas.
He desperately wanted to keep that Lonsdale belt forever.
The Lonsdale Belt is yours if you can defend it three times and Blackwell set about defending it with vigour. Damon Jones and Jack Arnfield were dealt with in the first two defenses leaving just one to take that much coveted belt permanently. One boxer was in the way, one fighter stood between him and that achievement.
Chris Eubank, JR.
26th March 2016. Wembley Arena. Junior dominated and with Senior in his corner telling Junior to go for the body rather than the head, many believe that Eubank, SR.'s experience of his fight with Michael Watson that ended as similarly as his son's was about to end with Blackwell played a huge part here. Blackwell was stopped in the 10th, given oxygen, taken out by stretcher, taken to St Mary's hospital with bleeding on the skull, died on the way there and was resuscitated, placed in a medically induced coma and brought out of the coma one week later.
In April 2016, Nick Blackwell retired from the fighting side of boxing and left with quite a bitter after taste as both Eubanks – Junior and Senior – appeared to do a bit of media touring round with a press conference held whilst Blackwell was in that coma.
In October 2016 Blackwell got a trainer's license and started his new career pathway.
In November 2016 he sparred, took seriously ill, had an operation to reduce swelling on his brain and only came around from a second coma on the 23rd December 2016. Two people involved in the session, following an investigation by the British Boxing Board of Control, were suspended.
In June 2018, supporting his friend Tyson Fury in his fight with Deontay Wilder, Blackwell made an appearance publicly. He confirmed that for quite some time he had been wheelchair bound. His injuries left him having to learn to eat, talk and walk again. They cannot be downplayed. The return to the ring to spar can be explained but few can understand a man who had almost died wanting to place himself in the same harm's way again.
But for that night in 2015 when he beat a man who would go on to beat a man to become an interim world champion, it is easy to see why the appeal was there.
Thank God now that there are others there to deafen the appeal.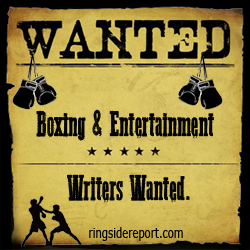 Contact the Feature Writers