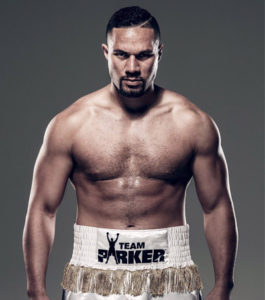 By "Hammerin'" Harry Otty
Having recently signed a three fight deal with UK promoter Eddie Hearn, New Zealand heavyweight Joseph Parker is set to appear on the undercard of the Demetrius Andrade Vs Maciej Sulecki WBO Middleweight title fight at Rhode Island on June 29th.
Former WBO heavyweight champion Joseph Parker, 25-2, 19 KO's – who is looking for a way back into the title picture – will take on heavyweight Alex Leapai, 32-7-4, 26 KO's – who is probably just looking for a payday. The experienced Liapi, Samoan born, but Australian-based, appears (on paper) to be a reasonable test for the Kiwi. However, a little more digging reveals that he has fought only six times in five years – three defeats, two wins and a technical draw. Parker meanwhile has fought 15 times during the same period – going 13-2, 9 KO's. The two losses came against Anthony Joshua and Dillian Whyte in London and one of the wins came against modern-day Cinderella Man, Andy Ruiz, JR. – the current heavyweight champion's only defeat.
Liapi, who has had several periods of inactivity, has not been mixing in such good company recently. His big chance came and went in April 2014 when he lost in five rounds to Wladimir Klitschko – then WBO, WBA, IBF and IBO champion (Parker won on the undercard against Marcelo Nascimento). That defeat was followed by two more; to Malik Scott and Manuel Charr and these three consecutive losses saw Leapi's record fall to 30-7-3, 24 KO's. After taking 2016 off Liapi came back to stop Kiwi Thomas Peato, 2-5 in three rounds before getting a technical draw against Roger Izonritei, 12-6, 11 KO's who was cut following an accidental head clash in the third. In August, 2018 Leapai stopped Izonritei in one round – although the win is not so impressive when you consider the Nigerian-born Aussie has been knocked-out four times in his last four fights. Izonritei – younger brother of 1992 Olympic silver medalist David Izon – is now 43 years old and currently under medical suspension.
The sum total of Liapi's 'recent' activity – that is since October 2017 – is a paltry six rounds. Taking the fight on short notice will likely not help Leapai's chances. Out of the ring since the Izonritei victory 10 months ago the 15 year veteran feels that an early KO is his best chance. Parker, at 6'4", holds a four-inch height advantage over Leapai, although the advantage to Parker in reach is negligible. Leapai does have the better KO ratio – 81% to Parker's 76% – but Parker has never been stopped whereas  Leapai has failed to finish the fight on three occasions.
With the aforementioned Andy Ruiz, JR.'s shock win over multiple belt-holder Anthony Joshua earlier this month it will be interesting to see how the heavyweight title picture develops. Recent wins by Deontay Wilder and Tyson Fury keep them up with the play and on course for a rematch of their memorable December 2018 encounter, while Ruiz and AJ appear to be headed for a do-over also. With Dillian Whyte taking on Oscar Rivas at the O2 Arena in London this July, we may even get to see another sequel in the form of Parker and Whyte. Their first fight, almost a year ago now, saw both boys on the floor in what was a fairly exciting affair.
It is a pretty safe bet that the outcome of the fight with Leapai will depend upon Parker's mindset – too much respect for his Samoan cousin's reputation and power could result in a fairly dull event. However, if Parker wants to remain in the mix – and impress his new promoter – he will get Leapai out of there in less than six rounds.
Besides the usual 'Trans Tasman' rivalry enjoyed by most New Zealand and Australian sports fans both fighters will be battling it out for Samoan bragging-rights. Leapai, now aged 39, was born in Lauli'i, Samoa which is a little over 13 miles from the village of Fale'ula where Parker's family came from. Perhaps we should be thankful that there are no world titles on the line for this one – otherwise we could have had the New Zealand, Australian, Samoan and American national anthems to contend with. Not that there is anything wrong with them – individually – it is just that their combined running time would be likely last much longer than the fight itself.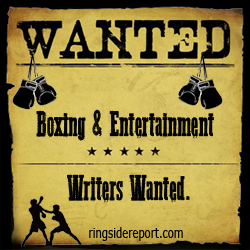 Contact the Feature Writers