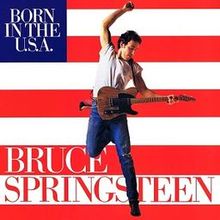 By Anthony "Zute" George
Before we begin our next segment of what I think are Bruce Springsteen's five best albums, let us recap for those who might have missed our previous segment. On a monthly basis, I will count down, from five to one, my selections. My choice for Bruce's fifth best album was The Rising. Remember, this is just my opinion and I do not pretend to speak for anyone else. Here we go again.
Number Four: Born in the USA
Born in the USA was released on June 4th, 1984. It skyrocketed to number one and is not only Springsteen's most commercially successful album; by a country mile, USA is one of the bestselling albums in pop culture history. The albums seven top ten hits are tied with Michael Jackson's Thriller, Janet Jackson's Rhythm Nation 1814 and Drake's Scorpion, for the most top ten singles on one album, on the U.S. Billboard charts. The album opened the doors for a whole new audience, as Bruce was a prolific participant in music videos for the first time. Albeit a little begrudgingly. In these videos, we saw Bruce as an aspiring baseball player, a leader of a bar band, a somewhat mysterious mechanic, a grizzled, bandana-wearing rock star, and an ass shakin' front man.
But what about the music? Bruce is always about the music, and sometimes Born in the USA was about other things. As a result, Bruce has often stated he has mixed feelings about this album.
As an album, it is much different than any other Springsteen album. It is more eclectic in theme; Bruce has said himself it is a bit all over the place, and it is an album that is much more proportionate to pop music than all the others.
To listen to Born in the USA from start to finish is a euphoric experience that is unlike any other album in music history. It begins with a bang, as the title track takes the lead on this album. It is a song that gets your heartrate raised, and, for some folks, their pride in America becomes as wide as a Cheshire cats smile, when they hear that chorus. And there in lies the problem. USA was not supposed to be an American pride song, and to Bruce's amazement, his ant-war anthem was indeed mistaken for just that. Bruce had to request that Ronald Reagan not us Born in the USA as his campaign song for Presidential re-election. To do so would be a gross misuse of the songs content.
To be fair, I can understand why so many people mistaken the meaning of USA. First, it's bombastic sound is more in keeping with pride than melancholy; which is why Bruce's powerful acoustic version always gets his message across much better, no, teenagers are not going to chant the lyrics, 'I had a brother at Khe Sanh,' with pride, upon hearing that version of the song. Second, for a lot of people, Born in the USA was their first introduction to Springsteen, as he crossed over to pop music and became a household name. Elements that were missing from his previous work, despite its success and critical claim. Therefore, a flag waving, American pride song, was more believable to those who were unfamiliar with Bruce's prior work. I guarantee you veteran fans of Springsteen did not misunderstand the lyrics to USA. They probably had a bit of an issue with all these newfound fans trying to glom up all the concert tickets, however. Third, the whole album has a feel good, Summer sound to it, even though the lyrics are just as dense in subject matter as you would expect from a Springsteen album.
For better or for worse, when I listen to USA, I think of family gatherings and barbeques and ball games; the same way Vincent Hanna and Neil McCauley did not have time for such trivial things, the subject matter of USA deserves a better understanding than that.
Having said that, the confusion that is attached to USA is part of what makes it a great album, and an effect that only the genius that is Bruce Springsteen can pull off. Allow me to dissect the tracks a little bit.
Cover Me, the second track on the song, begins with the lyrics, "The times are tough now, just getting tougher," but the music, as well as Bruce's vocals, are pumping out an ass shaking sound. It is no surprise that this track was once considered for Donna Summer. Darlington County is one of the few songs on the album that reaches its desired effect, as it is a story of some fellows on a joy ride looking for some girls, probably in hopes that they unsnap their jeans. Indeed, a great tune to rock out to. Working on the Highway is a song about a working sucker who cannot curtail his desires for an underage girl, thus landing him in jail- at least I think she is underage- but it's a song that presents as a finger snappin' ass shaking, feel-good tune. Only Bruce can pull that off.
Downbound Train is no doubt the darkest song on the album, and some say it is the best song on the album. But this song presents as a great sing along tune., especially when it is played in concert; something that Bruce does not do as often as I would like. Again, only the mastery of Bruce can have a stadium full of people shout out the lyrics, "And I dropped to my knees, hung my head and cried," and feel good about it. I'm On Fire is the last song on side one of the album and it is a strange one. A song of sexual tension, with a beautiful sound and easy to sing along lyrics. However, do we all realize we are signing, "Hey little girl is your daddy home, did he go and leave you all alone, I got a bad desire?" Creepy. I'm On Fire is one of the shortest songs in the Springsteen catalogue, and it is a favorite amongst people whom are not die-hard Springsteen fans. None of my friends are Springsteen nuts like me, and almost all of them say I'm On Fire is their favorite Springsteen song.
Side two of USA begins with No Surrender, a song that has another bombastic opening sound, telling the world how useless school is to a rocker. Bobby Jean is another pop gem, although not released as a single. With the subject matter of a peculiar break up amongst friends. I am still not sure if this song is about Steven Van Zandt's departure, but it sure sounds like it. I'm Goin' Down is another underrated track that Bruce does not play nearly enough live. It's a song about a failing relationship, crafted with foot-stomping and sing along energy. Classic Bruce.
The next two songs on Born in the USA is where the bread is buttered. Glory Days is a marvelous tale of time gone by, for a not so marvelous life. A fan favorite in concert, there is quite nothing like a bunch of screaming fans "Well time slips away and leaves you with nothing, mister, but boring stories of…," I find that now matter how good, or bad, people have it in the present, they always want to go back in time to their youth. It is a theme Bruce always talks about, that empty page being so sought after, and it is a major reason why Glory Days is so popular, as the actual structure of the song is far from Bruce's best. But it does a great job of tapping into going back in time, something everyone would sign up for if it were feasible.
Up next Dancing in the Dark, one of the best pop songs ever written and recorded. Period. Which is ironic because the song is about Bruce's disdain towards writing hit songs. The story attached to Dancing in the Dark is as great as the song itself. Jon Landau coaxed Bruce into crafting this pop masterpiece at a time when Bruce thought the album was finished, and he felt taxed. Well, in great story book fashion, the world got to know Dancing in the Dark before the actual Born in the USA album, as this song was released in May of 1984, ahead of the album release. A great conversation starter is: how different would the Born in the USA album been if Bruce did not pen Dancing in the Dark? Have at it, Springsteen fans.
My Hometown is the last song on the album and another nostalgic look back, but in a much sullener way than Glory Days. I might get some heat from Bruce and his fans when I say I do not love this track. While brilliant songwriting, it just does not do it for me the way the rest of the album does. I do not like it as an ender and would have preferred Bobby Jean or No Surrender as the last single on the album.
Born in the USA will go down in history as one the biggest selling albums of all time and Bruce at his pop 'songy' best. Bruce and some of his fans may take issue with that, but no can say our lives would be better off without USA. There are only three albums that I cherish more than Born in the USA.
Here is what we have so far:
1. TBA
2. TBA
3. TBA
4. Born in the USA
5. The Rising
Next month: Number three. Here is a hint: It is Bruce at his metaphoric best.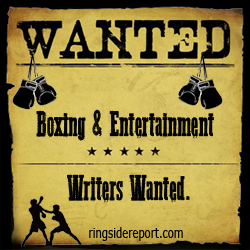 Contact the Feature Writers