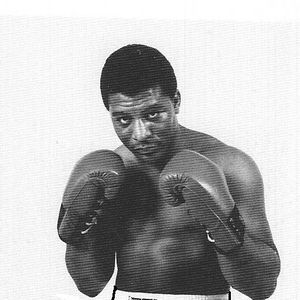 By Donald "Braveheart" Stewart
"Solid Gold" is some nickname. It suggests someone of real substance and it was nice to find that, rather than being some fancy nonsense, the man who owned it, seriously owned it!
Leroy Murphy, 30-4, 23 KO's who held the IBF cruiserweight title from 1984 to 1986 holds the character and has the moniker in a solid gold career that was worthy of the expectations; unfortunately though it's a career some feel could have been heralded with an Olympic Gold that was never to be. His nickname came around 4 or 5 fights in, but the superstar status he could have earned, many think, was robbed because of not getting the Olympic experience.
An orthodox fighter from Chicago, he came from fighting stock as his brother, Kenny was also a boxer, having fought twice for the WBA cruiserweight title and a former Golden Gloves winner himself. Both were born into what we can look back, some of us, with fondness as a time of extreme poverty and with misty eyes claim it was the making of us. Leroy Murphy had little fondness for that time. He saw an escape from it through his fists and used them to climb away from the trappings of a life that beckoned. In an interview with a US boxing correspondent Murphy was pretty clear about what boxing did for him, "Boxing saved my life. I was one of the luckiest ones to make it out of the projects."
His amateur career was tremendous and gave him an affection for the sport which once he turned pro, was not to be matched by the fondness he felt for the amateurs. He had a solid amateur career with a reputed high number of fights – over 170 – which only saw him lose around 17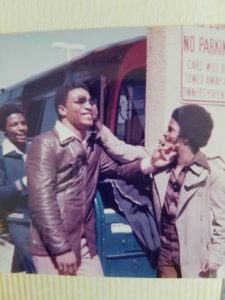 times. In 1979 he was the light heavyweight Golden Gloves champion and a pick for the 1980 Moscow Olympics. Of course, politics intervened and he never got to the Olympics as the USA boycotted that year; he did get the Congressional Medal as one of the unlucky athletes; the golden one would have felt a little better though, I am sure.
His first professional fight, against Roger Moore pitched him in against a former school buddy, and from there the trajectory was only going upwards. Four years in, he was wearing the IBF belt after beating Marvin Carmel. He successfully defended that title three times before he managed to lose it to Ricky Parkey in 1986. After that obscurity beckoned and there were no more big nights under the lights however in 1998 when he staged a comeback, he did something few managed – he was undefeated in the comeback.
In 1984 Murphy was in the ring in Montana where he was up against the very first IBF world champion at cruiserweight, Marvin Carmel. It was Camel's first defense of the title. In the 14th round, Camel got stopped and Murphy got the belt.
As he reflected later the greatest danger was not wholly in the ring, "It was in his home town and home turf. The fans threw cups and things. Police had to escort us out – that's scary. We had issues getting out of the stadium. I dropped him in the 11th. I think he respected me after I dropped him. I was more aggressive in the later rounds. I respected him, it was his hometown. You had to give him respect." Once the fight was over though people softened and he managed a few handshakes with the crowd; he was now a world champion.
He defended the belt not once, but three times before losing it. The toughest defense was his second and the clips on YouTube are often cited as being brutal and fascinating. His opponent, Chisanda Mutti was a tough man. The fight was held in Monte Carlo, Monaco and a double knockdown in the 11th for Murphy seemed to settle it.
The following fight was when he lost the belt, to Ricky Parkey. Murphy thought he had been over training – something that has been thrown at Anthony Joshua recently – and burn out played a big part in that loss, according to Murphy.
Retirement, the first time came in 1991, and once the fights faded, the friends disappeared, and the memory muscle was the only one being exercised on a daily basis. Along with regret and a what could have been depression, this can be the end for many fighters, and they can sink.
Murphy was determined not to be one of them and found a decent job in Chicago to sustain him. He became a Cook County, Illinois sheriff from 1986 to 1993 and his belief system is shaped by his experience in and out of the ring. Back to that interview he did recently with a boxing writer and it struck me , one of the things he said – "When I was sheriff, I had more respect from people when I didn't have a gun, more respect when the gun was off than when it was on."
It shows a learning curve that many struggle to find a rung upon which to climb but here is a guy who fought to get out of poverty, fought to reach the top and is now fighting to maintain himself and those around him with the dignity afforded to those who deserve it – all of us. Not a bad career for a boxer.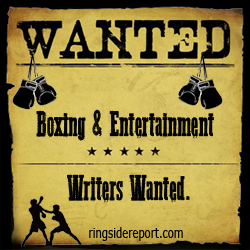 Contact the Feature Writers