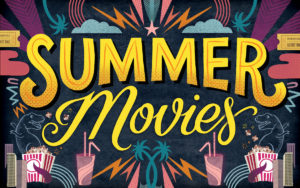 By Geoffrey Huchel
Summer is arguably the most anticipated season of the year. Summer is when the world prepares for family vacations, lazy days at the beach, camping, kayaking, barbecuing and celebrating Independence Day. While summertime is known primarily for its outdoor activities, we mustn't forget another summer pastime: going to the movies. I mean, who wouldn't want to sit in the a/c with a tub of buttery popcorn and enjoy a movie for two hours? I know I would. Let's look back at some movies that give us that summer feeling.
THE SEVEN YEAR ITCH (1955) Running Time 1 hr 45 min Directed by: Billy Wilder Starring: Marilyn Monroe, Tom Ewell, Evelyn Keyes
Plot: A professional book reader (Ewell) for a publishing company must endure the dog days of summer alone while his wife and son find themselves on an oceanside resort. To pass the lonely hours, the overly imaginative book reader fantasizes about a young model (Monroe) who is lodging temporarily in the apartment upstairs. Fun fact: Tom Ewell won the Golden Globe for Best Actor- Comedy or Musical
AMERICAN GRAFFITI (1973) Running Time 1 hr 50 min Directed by: George Lucas Starring: Richard Dreyfuss, Ron Howard, Cindy Williams, Candy Clark, Harrison Ford
Plot: A couple of high school grads spend one last night as summer comes to an end cruising the strip with their buddies before they go off to college. Fun fact: Nominated for 5 Academy Awards including Best Picture, Best Actress in a Supporting Role (Candy Clark), Best Director (George Lucas) and Best Writing. Won Golden Globes for Best Motion Picture-Comedy or Musical and Most Promising Newcomer-Male
JAWS (1975) Running Time 2 hr 4 min Directed by: Steven Spielberg Starring: Roy Scheider, Richard Dreyfuss, Robert Shaw, Lorraine Gary
Plot: When a killer shark unleashes chaos on a beach community, it's up to a local sheriff, a marine biologist, and an old seafarer to hunt the beast down.
FRIDAY THE 13TH (1980) Running Time 1 hr 35 min Directed by: Sean S. Cunningham Starring: Betsy Palmer, Adrienne King, Kevin Bacon Plot: A group of counselors are stalked and murdered by an unknown assailant while trying to reopen a summer camp which, years before, was the site of a child's drowning.
NATIONAL LAMPOON'S VACATION (1983) Running Time 1 hr 38 min Directed by: Harold Ramis Starring: Chevy Chase, Beverly D'Angelo, Anthony Michael Hall, Dana Barron
Plot: The Griswold family's cross-country drive to the Wally World theme park proves to be more arduous than they ever anticipated. Fun fact: Winner of 3 Oscars including Best Sound, Best Film Editing, and Best Music, Original Score
STAND BY ME (1986) Running Time 1 hr 29 min Directed by: Rob Reiner Starring: Wil Wheaton, River Phoenix, Corey Feldman, Jerry O'Connell, Kiefer Sutherland
Plot: After the death of one of his friends, a writer recounts a boyhood journey with his friends to find the body of a missing boy. Fun fact: Based on Stephen King's short story "The Body". Nominated for an Academy Award for Best Writing, Screenplay Based on Material from Another Medium. Nominated for a Golden Globe for Best Motion Picture-Drama and Best Director (Rob Reiner).
DIRTY DANCING (1987) Running Time 1 hr 40 min Directed by: Emile Ardolino Starring: Patrick Swayze, Jennifer Grey, Jerry Orbach, Cynthia Rhodes
Plot: Spending the summer at a Catskills resort with her family, Frances "Baby" Houseman falls in love with the camp's dance instructor, Johnny Castle. Fun fact: Winner of an Academy Award and Golden Globe for Best Original Song. Grey and Swayze were each nominated for a Golden Globe: Best Performance by an Actress/Actor in a Motion Picture-Comedy or Musical
MY GIRL (1991) Running Time 1 hr 42 min Directed by: Howard Zieff Starring: Dan Aykroyd, Jamie Lee Curtis, Macaulay Culkin, Anna Chlumsky. Griffin Dunne
Plot: A young girl, on the threshold of her teen years, finds her life turning upside down, when she is accompanied by an unlikely friend.
I KNOW WHAT YOU DID LAST SUMMER (1997) Running Time 1 hr 41 min Directed by: Jim Gillespie Starring: Jennifer Love Hewitt, Sarah Michelle Gellar, Ryan Phillippe, Freddie Prinze, JR.
Plot: Four young friends bound by a tragic accident are reunited when they find themselves being stalked by a hook-wielding maniac in their small seaside town.
SUMMER OF SAM (1999) Running Time 2 hr 22 min Directed by: Spike Lee Starring: John Leguizamo, Adrien Brody, Mira Sorvino, Jennifer Esposito
Plot: Spike Lee's take on the "Son of Sam" murders in New York City during the summer of 1977 centering on the residents of an Italian-American Northeast Bronx neighborhood who live in fear and distrust of one another.
THE TALENTED MR. RIPLEY (1999) Running Time 2 hr 19 min Directed by: Anthony Minghella Starring: Matt Damon, Gwyneth Paltrow, Jude Law, Cate Blanchett, Philip Seymour Hoffman
Plot: In late 1950s New York, Tom Ripley, a young underachiever, is sent to Italy to retrieve Dickie Greenleaf, a rich and spoiled millionaire playboy. But when the errand fails, Ripley takes extreme measures.
Fun fact: Nominated for 5 Oscars including Best Actor in a Supporting Role (Law) and Best Writing, Screenplay Based on Material Previously Produced or Published (Minghella).
WET HOT AMERICAN SUMMER (2001) Running Time 1 hr 37 min Directed by: David Wain Starring: Jeanine Garofalo, Paul Rudd, David Hyde Pierce, Elizabeth Banks, Amy Poehler, Bradley Cooper
Plot: Set on the last day of camp, in the hot summer of 1981, a group of counselors try to complete their unfinished business before the day ends.
What are some other summer movies that you like that didn't make this list?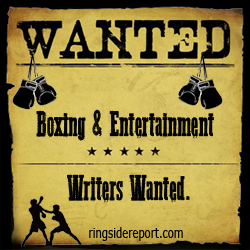 Contact the Feature Writers