[AdSense-A]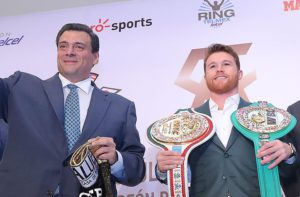 By Vinny "Glory Days" Lucci
The Canelo Alvarez Carnival is up and running and with the blessing of the WBC can request Knighthood, Sainthood, or any title he deems fit for his own personal growth as he has been anointed the "WBC Franchise Champion." This comes across to mere mortals as if he walks on water and single handedly transcends the sport of boxing as an emissary king much like Muhammad Ali once did. The one discernible difference is that Ali earned such accolades.
The WBC clarifies its Franchise Champion designation for establishing a unique status to those fighters who prove to be of an elite level and stature. Simply put, don't for one single minute believe that horseshit. The utopian level of elite boxers has been known as "champions" since the sport was invented with no need for a super moniker or ring to kiss.
Bending at the knees the WBC has green lighted the tunnel ahead and literally allowed him access to any fight he wants. The WBC already laid out a hotel complimentary buffet for the pay per view king claiming that Callum Smith, Anthony Dirrell and Oleksandr Gvozdyk are open bouts at any time. While the casual fan may be excited at the second coming and blinded by the smoke screen hardcore fans that continually support boxing through the lean times deserve better.
As Alvarez continues to flex his political muscles in controlling an alphabet organization he simply steps over the challenges he doesn't care for and the aftermath of such folly is already being felt across the landscape of fisticuffs. Nobody gives a rat's ass if Canelo ever squared off with Billy Joe Saunders who never bothered to market himself against top flight competition but he now leaves WBC Interim champion Jermall Charlo at the proverbial alter. Charlo has been wearing the belt for fourteen months and calling Canelo out for unification all the while. Some naysayers have debated that Jermall's resume of competition is as incomplete as Saunders but others believe he has the speed and power to dethrone him. With Alvarez's new monopoly "free pass" chances are we'll never know.
The new affirmation of supreme power also knocks out the hopeful Gennady Golovkin trilogy the world was hoping for by years end. Half of the fans and majority of press who were ringside believe Gennady won both bouts. Regardless of which side of the coin debate you cheered for it was the most eagerly anticipated fight outside the behemoth heavyweight division.
This past week Alvarez spoke on the matter as if it was merely yesterday's news. "If I fought Golovkin ten times, I'd beat him ten times." Well those are mighty words for someone of such conviction especially when they are sprouting them from rear view mirror. The real reasoning behind the dis is that team Golovkin doesn't want the third fight held in Las Vegas and especially not at T Mobile Arena long considered the house that Canelo built. It is speculated that both his promoter and fan base have influenced the judging. If Golovkin truly wants redemption he must move north eight pounds or more in 2020 to secure the rubber match while maintaining focus and supremacy.
If you aren't laughing out loud quite yet consider the fact that Canelo is in serious negotiations with none other than WBO Light heavyweight champion Sergey Kovalev for September 14th. The 36 year old champion was supposed to defend his title the last week of June against undefeated Anthony Yarde in Russia but bout fell through over location dispute. So why is this funny you might be asking yourself? Well for the last five years the now defunct HBO Boxing claimed that Canelo was rehydrating to 175 pounds after weigh in, all the while stating he was not a legit middleweight. Therefore Golovkin had to wait for his arrival four years later and subsequently past his prime. Yet suddenly when opportunistic bouts materialize the weight barrier is only fodder for his promoter Oscar De La Hoya to claim his charge is making history by going after a title in a new weight division thus enhancing his Mexican legacy among ring immortals.
Does connect the dots make sense yet? The WBC said it best; "Franchise champion designation is awarded exclusively by the World Boxing Council. It considers the mutual agreements between the WBC, the champion and his promoter." Translation: They are all in bed together.
Stay tuned…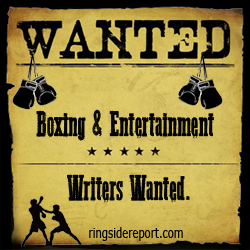 Contact the Feature Writers