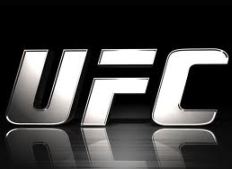 By Anthony "Zute" George
Saturday night's UFC fight night developed some trends. In what was his final contracted fight, Vinc Pichel showed up and looked impressive against young upstart Roosevelt Roberts. This was Roberts' first loss as a mixed martial artist. It is hard to say what kind of an impact Pichel's victory will have in an already stacked and complicated lightweight division, but his performance against a stud prospect should have been enough to warrant him future fights in the UFC. Stay tuned. As for Roberts, the kid looked outmatched on the ground and did little to negate Pichel's takedowns. Indeed, more work is needed to be done.
UFC fight night also saw a legend, Demian Maia, put an end to Anthony Rocco Martin's winning streak. Martin was game and had some good striking moments, but he was just not ready to diffuse the ground animal that is Maia. Death, taxes and Maia's single leg is all that is guaranteed in this world. It was Maia's twenty-seventh, who is ranked 12th in the welterweight division. It is unclear whether Maia will keep fighting at the age of 41; although he doesn't even come close to his age.
So, UFC fight night produced two fights where the young upstarts were not ready for the veteran prowess that was put in front of them, mainly in the shape of the ground game. It goes to show you there are no soft touches in the UFC. If you do not learn on the job, you may indeed be out of a job.
The main event and co-main event of Saturday's card featured mixed martial artists trying to position themselves for a title shot. Major league stuff that saw major league striking prevail in both fights.
For Joseph Benavidez, it was old hat. As the UFC veteran took on number-one flyweight Jussier Formiga, in a hope to secure a title shot. Benavidez defeated Formiga back in 2013, but this was supposed to be a new and improved Formiga, which might have been the case, but Benavidez proved he has lost nothing in his toolbox since 2013. It was an unusual strike in round one that got Benavidez into some trouble, a right hook to Benavidez's left eye, with the extra-curricular thumbnail attached. It did not appear to be intentional from Formiga, but it certainly was impeding Benavidez' sight and did disrupt his rhythm. That rhythm was not disrupted for long, however, as the old pro, Benavidez, got back on track in round two and took Formiga out of there with a leg kick followed by a series of punches. Joseph now has his sights sent on flyweight champion Henry Cejudo, whom he beat via a decision in 2016. Can Joseph repeat that success and become UFC royalty in 2019? Stay tuned.
Powerful striking was also the method of victory in Saturday night's main event. Heavyweight's Francis Ngannou and Junior Dos Santos set forth to position themselves as the number one guy to face the winner of the Daniel Cormier Vs Stipe Miocic title showdown. In a fight that showcased gargantuan strikers, the consensus was that the younger fresher, man, Ngannou would prevail. At the same time, Dos Santos possessed the better all-around boxing skills, and is also an accomplished grappler; however, you see Dos Santos grappler as often as you saw Brando in Superman the Movie. But Ngannou's raw power and hunger, against Dos Santos' more polished toolbox, albeit more worn, mad this fight very high on the intriguing meter. As in the case with a lot of fights that feature powerful heavyweights, we never really got a chance to see this fight play out, as Francis found Junior's chin and that was all she wrote. Francis will now sit back and wait for the epic rematch between Cormier and Miocic, as he should get the winner of that fight.
Saturday night's UFC fight night had a common theme of fighters having to pass tough tests to move forward, fighters with the more experience on the ground, or fighters with an exceptional skill set in one area, in Ngannou's case powerful striking prevailed. It was a night that saw young prospects having a void in their game exposed, and old pros showing the value of experience. Indeed, the results from Saturday night set up some fun future fights, as well as training sessions, for the combatants. As typical, UFC Fight Night does a great job of setting the table for the pay per view main course.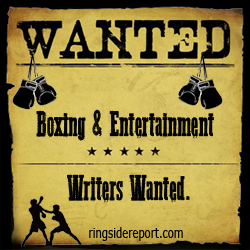 Contact the Feature Writers