By Donald "Braveheart" Stewart
The boxing fraternity has lost yet another boxer with a tremendous record and in his wake, many memories for the fighting fans and a fantastic number of rounds in a tank through which we can trawl and be impressed.
22nd June 2019 saw the passing of the original Willie "The Worm" Monroe, 39-10-1, 26 KO's. Monroe was one of the men on whose shoulders the legend of the Philly fighters was built. He came into the professional game with an unbeaten amateur record which is believed to have been 43 fights, 43 wins, 37 by way of knockout – or at least that is what we think! Amateur records can be notoriously difficult to verify, though legendary status demands mythology as part of its make up.
November 11th 1969, was when he turned from an amateur demigod into a professional fighter. Vince Neratka obliged by being in the opposite corner and Monroe won by TKO in one round.
Twelve more fights followed, and Monroe knocked each one of them out.
Monroe was being noticed, not least because he was a stable mate of a certain Joe Frazier which meant he got to fight on his undercards though that does bring its own pressures. Frazier fights were never ignored, deflected glory was a nice side effect. Monroe though was clearly the real deal.
Monroe then went abroad which for those of us outside of the United States is quite a normal thing but given the size of the States and the level that boxing has gotten to within that country, is unusual at the early stage of an American boxer's career.
Monroe went to Paris. Traveling did not agree with him and he lost, albeit by split decision to Max Cohen. It was 1972.
His career soon picked back up again and by 9th of March 1976 he was to be found standing in the ring, in The Spectrum in his hometown of Philadelphia, opposite the marvel that was Marvelous Marvin Hagler. It's a fight for the memory as there is no video of it; the crew due to film it was unable to get to the stadium due to a snowstorm!
It was war, pure war. The unbelievable happened, Monroe got the nod and beat Hagler on points. Hagler may have got his revenge, not once but twice in their trilogy and these are available to view. The fact remains, however, that one of the biggest fights of his career, and arguably his biggest win is one that people can talk about, argue over and find no way of proving or disproving their mythologies because it does not have the visual back up that YouTube provides and so, is more precious than most. Aint that great!
Hagler fought Monroe twice again, both in 1977. In February of that year in Boston he stopped Monroe in the 12th of 12 and then back in The Spectrum in August he stopped him again, this time in the second round.
Those defeats to Hagler in the rematches meant that he never got into a ring for a world title and that may be a blemish on his career for some but it will never be a blemish for us.
Once the lights dimmed in his career, in his final 10 fights a shadow emerged called Willie Monroe and his last 10 fights he lost 6 of them. One of his final fights though was when as a 30 year old he faced a 20 year old Philly new comer, Curtis Parker. Monroe managed toe to toe to take the young boy the distance but time and the wars he had been in was calling time on his career.
It was not the final stand and to be fair to Monroe a really tough night, though from the shadow around his final fights emerged a tough man, a durable opponent and a skilled boxer. It was his last big hurrah but it was also the final stand of a proud and highly skilled boxer. He fought three more times, losing two of them and when future IBF light heavyweight contender Willie Edwards knocked him out in the 4th round, Monroe knocked his professional career on the head too.
By now people could see what he could have been had the confidence he had in that fight with Parker had been the confidence he had shown in many of his previous ones.
It was 1981 and time to retire.
Once retired he did stay in the game for a little while, as a referee but his heart was clearly not in it and he retired from that.
Like so many boxers who we watch from a distance, Monroe was long in our memories and someone we took to heart. The first fight against Hagler is one that has folklore written all over it and it's with deep regret that only those who were there can genuinely talk about it, but we talk warmly of many boxers of yore, Willie "The Worm" Monroe is another of whom memories are made and sweet they are too.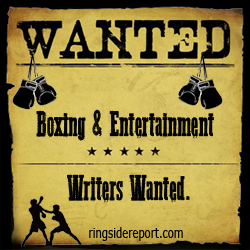 Contact the Feature Writers