By Geoffrey Huchel
THE WIZARD OF OZ, the Technicolor classic of 1939, remain one of the most beloved films of all time, having delighted audiences for 80 years. The film is widely known for its delightful songs, its impressive use of special effects, its endearing story and heartfelt message, and the memorable characters that were brought to life by an extraordinarily talented group of performers. There is no doubt in my mind these actors were born to play these iconic characters. In celebration of the film's 80th Anniversary, let's look back at the cast and the roles that earned them a special place in movie history.
The Singer Midgets as The Munchkins -The singing and dancing little people were played by the Singer Midgets. The casting of the Munchkins began as an extensive talent search of little people to play the tiny, but friendly residents of Munchkinland, who welcome Dorothy upon her arrival. The Singer Midgets were a troupe of performers organized by Leo Singer, a Viennese showman. The performers played in circuses and carnivals in their native Europe. The performers were cast in a variety of roles in the film, and some of them were fortunate to receive featured roles, such as The Mayor of Munchkinland, The Coroner, The Lollipop Guild, and The Lullaby League.
Nikko the Winged Monkey King- The head of the Winged Monkeys, was played by Patrick "Pat" Walshe (July 26, 1900-December 11, 1991). Walshe was an American dwarf character actor and circus performer who specialized in portraying animals. Walshe is best known for portraying Nikko. He appeared in a few films but most of his work was in theatre, vaudeville and the circus.
Toto- Dorothy's faithful companion was played by Terry (November 17, 1933-September 1, 1945), a Cairn Terrier performer. Terry appeared in 16 films including BRIGHT EYES (1934), THE BUCCANEER (1938), and BAD LITTLE ANGEL (1939). THE WIZARD OF OZ was her only credited role.
Uncle Henry- The hardworking Kansas farmer was played by American vaudeville performer, writer and a stage and silent and sound actor Charley Grapewin (December 20, 1869-February 2, 1956. Although Grapewin will best be known as Uncle Henry, he appeared in over 100 films including THE GRAPES OF WRATH (1940), TOBACCO ROAD (1941) and THEY DIED WITH THEIR BOOTS ON (1941).
Auntie Em- The no-nonsense but caring woman Dorothy yearns to return home to was played by Clara Blandick (June 4, 1875-April 15, 1962). Blandick was an American stage and screen actress. A character actress, Blandick often played eccentric elderly matriarchs. Some of the films she was featured in include TOM SAWYER (1930), DAYBREAK (1931), HUCKLEBERRY FINN (1931), ANTHONY ADVERSE (1936), and THE WAGONS ROLL AT NIGHT (1941), among many others.
The Wizard of Oz-The man who tells Dorothy he's "a very good man but a very bad wizard" was portrayed by American radio, stage and film star Frank Morgan (June 1, 1890- September 18, 1949). Morgan started his career in the silent era and then numerous sound films throughout the 1930s. Other films Morgan appeared in include THE SHOP AROUND THE CORNER (1940), COURAGE OF LASSIE (1946) and THE THREE MUSKETEERS (1948). Besides the Wizard, Morgan portrayed a total of 5 roles in OZ: The Gatekeeper, The Carriage Driver, The Guard and Professor Marvel in the Kansas sequence.
The Wicked Witch of the West-The green pyromaniac was portrayed brilliantly by former schoolteacher turned actress Margaret Hamilton (December 9, 1902-May 16, 1982. Hamilton worked as a character actress for several years before being offered the role that made her famous. Hamilton was also known for her work as an advocate of causes to benefit children and animals. Hamilton's film credits include THE FARMER TAKES A WIFE (1935), YOU ONLY LIVE ONCE (1937), STABLEMATES (1938) and BABES IN ARMS (1939).
In her later career, Hamilton made several appearances on television shows such as THE DANNY THOMAS SHOW (1953), CAR 54, WHERE ARE YOU? (1961), THE PATTY DUKE SHOW (1963), THE ADDAMS FAMILY (1964) and MISTER ROGER'S NEIGHBORHOOD (1968). Hamilton was also known as general store owner Cora for Maxwell House coffee commercials in the 1970s. Hamilton's Kansas counterpart is the not-so-nice wannabe dognapper Miss Gulch. With just 13 minutes of screen time, Hamilton has solidified herself as one of the most menacing and memorable villains in movie history.
Glinda, the Good Witch of the North- The sorceress who traveled by a pink bubble and asked the famous question "Are you a good witch or a bad witch?" was played by Billie Burke (August 7,1884-May 14, 1970). Burke was an American actress who was famous for her work on Broadway, on radio, early silent film and sound film. Burke was the daughter of William "Billy" Burke, who was a singer and clown for the Barnum & Bailey Circus. Burke began working on stage while living in London, eventually returning to America to star in Broadway comedies.
When she wasn't doing stage work, Burke appeared in several feature films, including EVERYBODY SING (1938), with Judy Garland, A BILL OF DIVORCEMENT (1932), DINNER AT EIGHT (1933), TOPPER (1937), MERRILY WE LIVE (1938), FATHER OF THE BRIDE (1950) and THE MAN WHO CAME TO DINNER (1942). Burke was offered the role of Aunt Pittypat in GONE WITH THE WIND (1939), which she declined. Burke is the only principal cast member that does not appear in the Kansas sequence.
The Cowardly Lion- The eventual King of the Forest was played to perfection by Bert Lahr (August 13, 1895-December 4, 1967). Lahr was an American actor of stage and screen, vaudevillian and comedian. Lahr's stage credits include Hold Everything!, Flying High, The Show is On, and DuBarry Was a Lady costarring Ethel Merman. While living Manhattan Lahr made his feature film debut in 1931's Flying High, playing the oddball aviator he had played on stage. Soon after, Lahr made the move to Hollywood to pursue work in feature films. By the time he was cast in THE WIZARD OF OZ, Lahr appeared in 17 films including ZAZA (1938), JUST AROUND THE CORNER (1938) and JOSETTE (1938). Following OZ, Lahr continued to make appearances in film while making the transition to television. He appeared in shows such as THE BEST OF BROADWAY (1954), THE JACK BENNY PROGRAM (1950), THE ELEVENTH HOUR (1962), and THE RED SKELTON HOUR (1951).
He reprised his role of the Cowardly Lion on FORD STAR JUBILEE (1955). Lahr's Kansas counterpart is Zeke, the not-so cowardly farmhand who rescues Dorothy after falling into a pig sty.
The Tin Man-The man with the hollow tin chest, but full of compassion was played by Jack Haley (August 10, 1898-June 6, 1979), an American vaudevillian, actor, comedian, radio host, singer and dancer. The Boston born entertainer found much success in film before being cast in OZ. He appeared in such films as SITTING PRETTY (1933), MR. BROADAWAY (1933), HERE COMES THE GROOM (1934), POOR LITTLE RICH GIRL (1936), with Shirley Temple, PIGSKIN PARADE (1936), with his future OZ costar Judy Garland, and REBECCA OF SUNNYBROOK FARM (1938).
Haley continued working in feature films throughout the 1940s and then began working in television, making appearances on several shows including THE DANNY THOMAS SHOW (1953), BURKE'S LAW (1963) and MARCUS WELBY, M.D. (1969). Haley was not originally cast as the Tin Man.
He replaced Buddy Ebsen (THE BEVERLY HILLBILLIES), after Ebsen suffered a near fatal allergic reaction to the aluminum dust that was used for the silver face makeup. Haley's Kansas counterpart farmhand is Hickory, who declares, "…someday they'll erect a statue to me in this town…"
The Scarecrow-The stuffed and sewn together cornfield dweller was played by Ray Bolger (January 10, 1904-January 15, 1987). Bolger was an American film and television actor, vaudevillian, singer, dancer and stage performer who got his start in the silent film era. Bolger was known to be "light on his feet", and his limber body and improvisational dance movement won him many leading roles on Broadway. Before being cast in THE WIZARD OF OZ he appeared as himself in THE GREAT ZIEGFELD (1936) and was featured in ROSALIE (1937) and SWEETHEARTS (1938), with his OZ costar Frank Morgan. Following the release of OZ Bolger appeared in several films throughout the 1940s including THE HARVEY GIRLS (1946), where he would reunite with his OZ costar Judy Garland and BABES IN TOYLAND (1960).
Bolger appeared in numerous television shows such as NANNY AND THE PROFESSOR (1970), THE PARTRIDGE FAMILY (1970), THE LOVE BOAT (1977), LITTLE HOUSE ON THE PRAIRIE (1974), FANTASY ISLAND (1977) and DIFF'RENT STROKES (1978). He also appeared in an uncredited role in the hit movie musical ANNIE (1982). Bolger's Kansas counterpart was farmhand Hunk, who insisted Dorothy use her brains when dealing with Miss Gulch.
Dorothy Gale- The Kansas farm girl who wanted to escape her dismal life for something more exciting was played by the legendary Judy Garland (June 10, 1922-June 22,1969). Garland was an American actress, singer, dancer and vaudevillian. She also found success as a recording artist and on the concert stage. Garland was a major player for MGM for most of her career. Besides OZ, she starred in many memorable productions for the studio including BABES IN ARMS (1939), MEET ME IN ST. LOUIS (1944), THE CLOCK (1945), THE HARVEY GIRLS (1946), TIL THE CLOUDS ROLL BY (1946), THE EASTER PARADE (1948) and SUMMER STOCK (1949). Garland starred as Esther Blodgett/Vicki Lester in what many believe was the role that should've won her the Oscar in A STAR IS BORN (1954). Garland made several television appearances including THE RED SKELETON HOUR (1951), FORD STAR JUBILEE (1955), THE ANDY WILLIAMS SHOW (1962), and had her own show called THE JUDY GARLAND SHOW (1963).
Garland had many notable special guest stars on her show including her three children, Liza Minnelli, Lorna Luft and Joey Luft. Garland was the first woman to win a Grammy Award for Album of the Year for her live recording Judy at Carnegie Hall (1961). Dorothy learned from her journey to Oz that she didn't have to leave home to find herself, she had to look no further than her own backyard.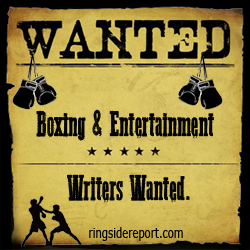 Contact the Feature Writers