By  "Hammerin" Harry Otty
From taking the lead in his father's church choir in North Carolina at the age of ten, to iconic falsetto, lead/floating tenor in two of the most influential vocal groups in popular music, international solo stardom, induction into the Rock and Roll Hall of Fame and his face on a US Mail postage stamp Clyde McPhatter is considered by most to be one of the founding fathers of Rock and Roll and Soul.
By the time of this UK television appearance on a show entitled "This is Bobby Darin" Clyde McPhatter had been the lead tenor in the Dominoes and in the Drifters – two of the seminal acts in popular music history. This show, from Anglia Television in 1960, saw Bobby Darin (and co-host Pete Murray) introduce Duane Eddy and the Rebel Rousers, Rosemary Squires and Clyde.
Darin sang his trademark hits—Mack the Knife, Beyond the Sea, and Splish Splash along with The Girl That Got Away, and All By Myself—while Clyde sang his latest single under MGM Think Me a Kiss (MGM/ K12877) later released on a 'Greatest Hits' album (MGM S/E 3866). The highlight of the show however, has to be Bobby and Clyde's duet of Have Mercy Baby—originally recorded by Clyde with The Dominoes on January 28, 1952 in Cincinnati, Ohio and released as a single by Federal Records (F1087) on May 24, 1952. The record was a number one hit, remaining at the top of the charts for 10 weeks. Despite subsequent recordings of successful hit songs such as Pedal Pushin Papa and The Bells, Clyde and the group never had a follow-up hit of the same magnitude. They parted company following a number of disputes with the group's founder and mentor Billy Ward, but only after his replacement—Jackie Wilson—was settled in.
Clyde went on to even greater success as a founder member of The Drifters. Although the original line up of McPhatter, David Baughan, William Anderson, David Baldwin and James Johnson didn't quite hit the right notes for Atlantic Records' Ahmet Ertegun, he persisted with developing a vehicle for Clyde and came up with vocalists Bill Pinkney, Willie Ferbee, and the brothers Andrew and Gerhart Thrasher. The sounds these Drifters produced are legendary—in fact their first two hit records Money Honey and Such a Night (Atlantic A-1105 and A-1152 respectively) were later recorded by Elvis Presley (1956 and 1960).
Clyde entered the military following his call up for national service later in 1954. Upon his demob he left the Drifters to pursue a solo career, although he remained at Atlantic Records. Treasure of Love, Long Lonely Nights and A Lover's Question were all number one hits for Clyde (1956, 57, and 58 respectively). However, his time at Atlantic came to an end in 1959 and the Neil Sedaka-Howard Greenfield penned Since You've Been Gone and the Brook Benton-Bobby Stevenson song You Went Back on Your Word were his final recordings for the label (January 27, 1959).
Following the split from Atlantic, Clyde had extensive—if not commercially successful stints with a number of labels. Clyde craved cross-over appeal—Jerry Wexler of Atlantic said "Clyde wanted to be Perry Como."—but the record sales, particularly in the pop market, didn't reflect the ambition. With the aforementioned MGM, Clyde had moderate hits with Let's Start Over Again and Think Me a Kiss and later, with Mercury, the singles Ta-Ta (1960) and Lover Please (1962). The album Live at the Apollo was recorded in June/July 1964 and proved to be a good-seller; however the rot had begun to set in. The label let him go after his three year contract expired and Clyde was still an artist in search of an audience; his last significant hit with Mercury was Crying Won't Help You Now in 1965.
Following a short stint with the AMY label in New York, Clyde tried his hand at working in the UK, but after less than two years of searching for a hit on smaller Deram, and B&C labels and playing the oldies circuit (sometimes for as little as $30:00 a night) Clyde was struggling. Ultimately, the UK sojourn produced little outside of the excellent single Only a Fool (Deram 42957) in 1968.
Alcohol abuse and depression started to have a serious, negative effect on Clyde and his career. He still had the voice of an Angel, but getting a hit together seemed impossible. Upon his return to the US he began recording with Decca and on June 24 and 25, 1970 recorded a dozen tracks in Philadelphia for what would be his final album Welcome Home (DL 7-5231). Now living at the house he had bought his parents in Teaneck, New Jersey during better times, Clyde became increasingly haunted by the failure of his career and his alcohol addiction. He died in his sleep on June 13, 1972—he was 39 years old.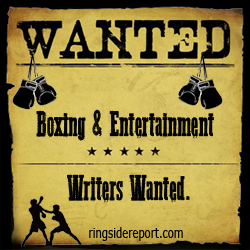 Contact the Feature Writers