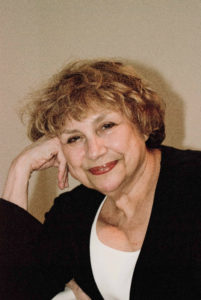 By Diane Batshaw Eisman, M.D. FAAP
I know…
I know….
I know….
Passwords are very very very important.
Passwords are very very very necessary.
Passwords must be kept secret, close to the vest, hidden away safely, never revealed to those not entitled to go to a specific site.
Good old Wikipedia says that "A password is a word or string of characters used for user authentication to prove identity or access approval to gain access to a resource (example: an access code is a type of password), which is to be kept secret from those not allowed access."
And yet, I cringe when I see the notice that I must reset my password.
I mutter as I go through the steps to acquiesce to this order.
All too frequently, I am not allowed to reset my password because I didn't click on the thingy next to the text which told me how they wanted the password to be formed. Yes! I did not pay attention to whether that site required a capital letter and seven numbers plus four symbols and no asterisks allowed, and don't forget a number! So many rules and regulations in my life that I crave autonomy…but I guess password creation is not the place to start.
There are those trying times when I can't set the password and a number will be texted to my phone, which I have left in my office, but it had been a very annoying phone that day. And when I request a voice message so I can access voicemail on that stupid phone from home, I am told that I can only get a text.
And when I think I have created a great password, I get a message:
"So sorry, dude or dudette, although you may think you have done what you needed to do here, you have really screwed up. We are not going to accept your password (You moron who cannot follow simple instructions), your creation is just not strong enough. Much too weak!"
And I fume as I scream at the screen: What the heck do they mean? Password not strong enough?
What do they want?
What is not strong about 12 letters, six capitals, two numbers and a partridge in a pear tree?
Doctor Curmudgeon® is Diane Batshaw Eisman, M.D., a physician-satirist. This column originally appeared on SERMO, the leading global social network for doctors.
SERMO www.sermo.com "talk real world medicine"
Contact the Feature Writers