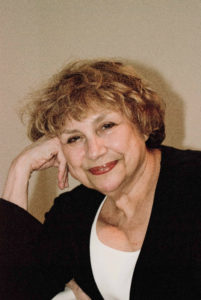 By Diane Batshaw Eisman, M.D. FAAFP
A frustrating half hour.
Doctor Curmudgeon® could hardly reach the door of her office fast enough.
With fumbling, shaky fingers, she opened the cabinet where her partner stored dark chocolate.
This was in their partnership agreement. Article 1 stated that he was to keep a ready supply of dark organic chocolate (sometimes with macadamia nuts, almonds, cashews or walnuts) and so he did. He would have observed this clause without having signed in his blood, for he knew the consequences of sharing space with a curmudgeon whose serum chocolate level was far below the acceptable normal values.
What had occurred to cause the cranky one to leap for the restorative powers of this silky, yet crunchy compound?
It was her patient with hypertension. His blood pressure was well controlled on his current medicine. This drug had been around for years and there had been no reports of ears turning orange, or noses falling off. There were no recalls of this med. The gentleman felt very well on it and always remembered to take it once a day. He had even confided in Doctor Curmudgeon® that he was averse to taking anything more than once a day.
And yet…
"Listen, Doc, my brother-in-law is on Pressurine for his blood pressure. He just got a prescription last week. And he says it is the newest thing for blood pressure. So, I want to try it, too."
Doctor Curmudgeon®: "But you feel well and your blood pressure is well controlled and you have no side effects and there are no recalls or …."
"Yeah, but I wouldn't bug you about it, but I'm seeing so many commercials…it's just the newest thing!"
Before launching into a tirade, the doctor had an idea. Her patient's brother had insurance that covered the prescription. Her patient had a different insurance. So, she had the hypertensive man sit in the waiting room while he called his pharmacy to determine the cost of this fabulous brand new, highly touted, seen on TV wonder drug.
Hearing a screech from her waiting room, she rushed out to find the patient yelling at his poor IPhone. "That's ridiculous! Six hundred dollars for thirty pills? Forget it!"
Reaching into her pocket for more of her anodyne, she munched away, knowing that she could save "the talk" for another day.
Doctor Curmudgeon® is Diane Batshaw Eisman, M.D., a physician-satirist. This column originally appeared on SERMO, the leading global social network for doctors.
SERMO www.sermo.com "talk real world medicine"
Contact the Feature Writers