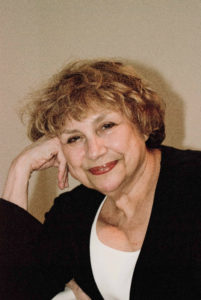 By Diane Batshaw Eisman, M.D. FAAP
There are times when Doctor Curmudgeon® must take a few long and deep breaths, focus on the patient in front of her, and watch carefully body language and facial expression.
These are the times when she realizes she must educate compassionately and gently… to ease her patient from all the garbage presented by the Internet, TV, radio, Facebook friends, other friends and maybe even, enemies of the patient.
She will sometimes hear:
"My old doctor did nothing for me. She wouldn't prescribe what I needed. But I hear how wonderful you are!"
And a warning bell goes off, because Doctor Curmudgeon® happens to know this physician, who is well trained, dedicated and attentive to his patients. Praising Doctor Curmudgeon® too much at the beginning of the first visit with her. Immediately knocking another doc…aarrrggghh.
There are times when inquiring why someone has chosen to visit her lovely office, she is chagrined to hear as their chief complaint: "Well, I want everything done."
Everything?
"Yeah, Doc, especially all the blood tests for cancer.'
Or
"I'm tired all the time."
Or
"I eat nothing and can't lose weight."
Or the ever popular
"Do all the tests that my insurance will pay for…and, if my insurance won't pay for it…I don't want it done.'
These are the times to look at the patient. Is he afraid? Is she frustrated and needs to be listened to for several minutes before the doctor begins to speak?
Sometimes, just making eye contact and listening has helped the patient to understand that the physician is really there to help and hear what that patient is saying.
These are the times when Doctor Curmudgeon® must settle in, patiently repeating things many times so that the worried patient may take it all in.
And yet there are times when that patient may still leave the office telling people that Doctor Curmudgeon® did nothing for them and spent no time with them. Those forty five minutes just don't count!
Yes…these are the times…
Doctor Curmudgeon® is Diane Batshaw Eisman, M.D., a physician-satirist. This column originally appeared on SERMO, the leading global social network for doctors.
SERMO www.sermo.com "talk real world medicine"
Contact the Feature Writers