[AdSense-A]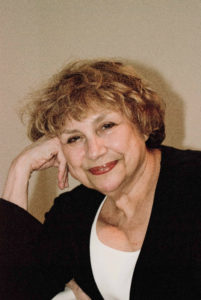 By Diane Batshaw Eisman, M.D. FAAP
Doctor Curmudgeon® whirls back to one hundred years ago. It was in 1919 at the Algonquin Hotel in New York City…that it began.
The famous Algonquin Round Table!
For real historians out there, Doctor Curmudgeon® does not know the exact date on which it began. But it lasted for a decade until 1929.
It has been written that this extraordinary group of writers, wits, curmudgeons, critics and actors first met because of the drama critic, Alexander Wollcott. Writing for the New York Times, he was often vitriolic, but always witty. Considered to be eccentric, his writing could be quite savage.
And so, on one probably lovely afternoon In New York City, a gaggle of writers met for lunch with the sole purpose of roasting Alexander Wollcott. The afternoon was such a howling success, that they decided to do the same thing all over again the next day and for many days after that.
Lunch at the Algonquin Round Table became an almost daily tradition.
These meetings had not always been referred to as The Algonquin Round Table. At first, the group just called themselves "the Board," and had "board meetings."
Doctor Curmudgeon® does not know how it happened, but the designation of this assemblage morphed into "The Vicious Circle."
Since Doctor Curmudgeon® was not among that illustrious group, she can only imagine what it must have been like.
These people (obviously of the curmudgeon variety) were reputed to have spoken outrageously with sparkling witticisms, barbs and comments.
Noel Coward, Tallulah Bankhead, Robert Benchley, Dorothy Parker, George S. Kaufman, Harpo Marx (Doctor Curmudgeon® likes to imagine a harp being present so that Harpo could cool those brilliant fevered tempers occasionally) were only some of the wits that attended.
And so, this famous luncheon group began as a practical joke.
Just a way to have fun at the expense of Alexander Wollcott, who had just returned as a correspondent in World War I. Wollcott had the audacity to refuse to plug a client of the press agent John Peter Toohey. And so, Toohey organized a biting roast! By the way, the client was the playwright Eugene O'Neill.
The Algonquin Round Table…through the years there have been thoughts and conjectures as to whether this great table was really round or…..square!
Does it really matter?
Doctor Curmudgeon® is Diane Batshaw Eisman, M.D., a physician-satirist. This column originally appeared on SERMO, the leading global social network for doctors.
SERMO www.sermo.com "talk real world medicine"
Contact the Feature Writers