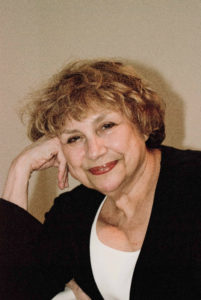 By Diane Batshaw Eisman, M.D. FAAP
Doctor Eisman, is in Family Practice in Aventura, Florida with her partner, Dr. Eugene Eisman, an internist/cardiologist
It was early hours in the office of Doctor Curmudgeon®.
The only moving things on the premises were:
Doctor Curmudgeon® at her desk, cursing at the computer.
Doctor Curmudgeon®'s partner, humming happily as he prepared coffee and Armageddon.
Armageddon (the Administrator/Office Manager/Keeper of Calmness in the office of Doctor Curmudgeon®) was on patrol, straightening, organizing and terrifying all manner of dirt, dust bunnies and disorder in her path.
Suddenly, her rounds came to a complete halt.
What on earth! She thought.
She found herself staring at a pile of ratty looking T shirts stuffed precariously among her formerly neat shelves.
Without a second thought, she knew who the culprit had to be.
Not her meticulous assistant.
Not the very classy physician in the kitchen brewing coffee.
The door to Doctor Curmudgeon®'s private space was open.
Of course, the physician was on her hands and knees, scrounging for her favorite pen which was most likely to have escaped from an ink stained pocket as she tossed off her lab coat at the end of yesterday.
Hearing footsteps, the physician emerged from under her desk, like a turtle poking out from his carapace, and looked at Armageddon questioningly.
Not lacking in social skills, Doctor Curmudgeon® recognized that something was amiss.
Assured that she had the doctor's attention, Armageddon began, "I have just looked at the old chart files."
"Oh," was the physician's response.
"There are messy stacks of T shirts dwelling among my files."
"OK," said Doctor Curmudgeon®
Silence filled the small room as Armageddon awaited an answer.
Realizing that no answer was forthcoming from the small chocolate-habituated doctor, Armageddon continued to question her about the reason for the T shirts creating havoc amongst the formerly neat office files.
"Because that's a way for me to get some exercise in," was the answer.
"What" queried Armageddon? "Exercise? With an old T shirt? What do you do? Bicep curls with them?"
"Ah, no. I just take off my doctor top and lab coat and put on the T shirt. You certainly wouldn't allow me to get my real clothes sweaty. I hope you don't trip over the weights that are on the floor next to the files," smirked Doctor Curmudgeon®.
With a large sigh, Armageddon returned to her files, pulled down the T shirts and then began to fold each one precisely until they formed a very neat stack.
Carefully avoiding the weights on the floor, she replaced the stack amidst the files.
One must know when to retreat, she thought.
Doctor Curmudgeon® is Diane Batshaw Eisman, M.D., a physician-satirist. This column originally appeared on SERMO, the leading global social network for doctors.
SERMO www.sermo.com "talk real world medicine"
Contact the Feature Writers