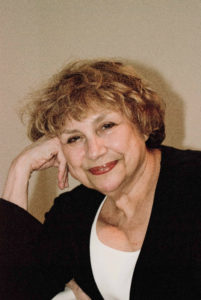 By Diane Batshaw Eisman, M.D. FAAP
Doctor Eisman, is in Family Practice in Aventura, Florida with her partner, Dr. Eugene Eisman, an internist/cardiologist.
For many years, actually decades, we have felt honored to mentor and teach medical students.
We enjoy having them follow us around the office, watch as we do histories and physicals, and give them little tidbits that have taken us years to learn.
We are so archaic, so old fashioned, so deeply entrenched in the Socratic method to develop critical thinking that we are horrified to learn that much of their learning occurs while seated in front of a computer screen
We remember our own days, first at college at the University of Chicago where we had small groups arguing and discussing our readings. We remember medical school where we actually sat in classes and professors would ask questions and we would answer and raise our hands politely to interrupt the lecturer with our own questions and we would ask…why…why…why?
There was a rudimentary computer in the library where we could do some further one-on-one. But, oh how beautiful was the medical school library with all those glorious books. We could bury our little noses in them and read. If we needed help, there was a special medical librarian who looked kindly upon us and listened to us and helped us.
When students come in, we take them around our office, and show them the exam rooms, introduce them to our staff, and the little cave where we take chest x rays, and our ECHO machine and of course, the kitchen/storage where we have the all-important espresso machine, coffee maker, refrigerator, toaster and microwave.
Since we still remember our days being mentored and shadowing other physicians (I remember so well, Dr. Franklyn Moosnick in Lexington, Kentucky and his graciousness to me as a nervous student). We do not want our students to be intimidated; we want them to question us, we want our charges to feel warm and secure in our office. (There is even a teddy bear on my desk dressed in an official Chicago Cubs uniform)
We tell them that the only way they can get negative reviews from us is to stand outside our office and tell patients not to enter!!
I recall escorting a student around the office. We came to an enclave where actual paper charts reside. "What? You have paper charts?" The student was astounded.
Yes, dear student, we have paper charts. We do have an electronic medical record but all progress notes are then printed out and put in that paper chart.
I responded, "What do you think happens when the internet is down, when we have had a hurricane? If we didn't have those old fashioned paper charts, how could we care for our patients who are seen during an outage?"
At least, we no longer use clay tablets on which to store our records. Out stylus broke and we are still searching for a new one!
Doctor Curmudgeon® is Diane Batshaw Eisman, M.D., a physician-satirist. This column originally appeared on SERMO, the leading global social network for doctors.
SERMO www.sermo.com "talk real world medicine"
Contact the Feature Writers