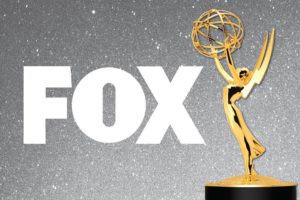 By Anthony "Zute" George
I love television. I mean I really love television. I was binge watching before it was a thing. I remember recording all the episodes of shows like NYPD Blue, The Larry Sanders Show and Seinfeld and watching them all in succession. I would do the same for reruns like The Twilight Zone, The Odd Couple, Good Times, All in the Family and Sanford and Son. Today, television is much denser, with so many streaming services airing original programming, as well as premium cable channels. And yes, the quality of shows is much better today, at least the dramas are. The dramas on television today are better than a lot of films being released in the theater. I cannot speak on the comedy's as much because I only watch a couple, and those shows were not nominated; Modern Family & Black-ish. Hopefully, Anthony Anderson takes home the Lead Actor in a Comedy Emmy.
When the Emmy Awards air on September 22nd, I will be glued to the idiot box. I always pick who I would want to win, so now I will write about it.
I am only picking certain categories, however. Remember, these are not predictions, these are my votes.
Limited Series:
Chernobyl (HBO)
Escape at Dannemora (Showtime)
Fosse/Verdon (FX)
Sharp Objects (HBO)
When They See Us (Netflix)
Pick: When They See Us
As typical there is some serious competition in this category. As typical the subject matter is very political/serious in nature. Which is great to see. Pop Culture is a great avenue to make political statements, as it should be. Politicians are supposed to work for us, and when we feel they are not, why should be we quiet about it? There is nothing quiet about When They See Us. A gut-wrenching depiction of the wrong doings of the so-called Central Park Five. Just amazing. A story that could not be crafted if it was not so heinously true. Chernobyl is its stiffest competition.
Lead Actor in a Limited Series or Movie:
Mahershala Ali (True Detective)
Benicio Del Toro (Escape at Dannemora)
Hugh Grant (A Very English Scandal)
Jared Harris (Chernobyl)
Jharrel Jerome (When They See Us)
Sam Rockwell (Fosse/ Verdon)
Pick: Jared Harris
When They See Us is more of a great ensemble of actors. Harris is the straw that stirs the Chernobyl drink. I do not see a worthy second choice here.
Lead Actress in a Limited Series or Movie:
Amy Adams (Sharp Objects)
Patricia Arquette (Escape at Dannemora)
Anjanue Ellis (When They See Us)
Joey King (The Act)
Niecy Nash (When They See Us)
Michelle Williams (Fosse/Verdon)
Pick: I had a hard time with this category and still do. I was torn between Niecy Nash and Amy Adams. Adams seems to always get nominated but never wins. It would be nice to see her take it home. But if I had an official vote, I would have checked off Niecy Nash, as she was a big standout in a production of great performances.
Drama Series:
Better Call Saul (AMC)
Bodyguard (Netflix)
Games of Thrones (HBO)
Killing Eve (AMC/BBC America)
Ozark (Netflix)
Pose (FX)
Succession (HBO)
This is US (NBC)
Pick: Pose
Each show is worthy of winning. I am partial to This is Us because it is hard to have a great show on network television, hence the scarcity of network shows nominated. You are under much more restriction and must churn out many more episodes on network television. This is us is also unique in its subject matter; there is no who is sleeping with who, sleezy sex story lines, and it does not depend on sensational violence to capture your attention either. With that said, Pose gets my vote, as it is even more unique than This is Us. It is also the most important show on television. It gives a voice to the oppressed of the oppressed and does so with marvelous storylines and superb character development.
Lead Actor in a Drama Series:
Jason Bateman (Ozark)
Sterling K. Brown (This is Us)
Kit Harrington (Game of Thrones)
Bob Odenkirk (Better Call Saul)
Billy Porter (Pose)
Milo Ventimiglia (This Is Us)
Pick: Milo Ventimiglia.
Billy Porter is a sentimental favorite. Jason Bateman is marvelous. But Milo deserves the trophy for his work this season. Nobody made you cry, as well as laugh, as much as he did. The writers really fleshed out Jack Pearson this season and Milo ate up the subject matter in such an impressive way. A character that you know is dead, but you care about and are kept in suspense about, nonetheless. As good as the writing is, it works because of Milo.
Lead Actress in a Drama Series:
Emilia Clarke (Game of Thrones)
Jodie Corner (Killing Eve)
Viola Davis (How to Get Away With Murder)
Laura Linney (Ozark)
Mandy Moore (This Is Us)
Sandra Oh (House of Cards)
Robin Wright (House of Cards)
Pick: Mandy Moore
This is sort of under protest, as it is very upsetting that none of the actresses from Pose are nominated in any category (lead or supporting actress). MJ Rodriguez and Indya Moore were the best lead actresses on television this past season. Of the nominees, I would check off Mandy Moore, for similar reasons I chose Milo. I hope The Waiting Room episode is chosen for the voter's consideration. As Mandy was superb that episode.
Supporting Actor in a Drama Series:
Alfie Allen (Game of Thrones)
Johnathan Banks (Better Call Saul)
Nikolaj Coster-Waldeau (Game of Thrones)
Peter Dinklage (Game of Thrones)
Giancarlo Esposito (Better Call Saul)
Michael Kelly (House of Cards)
Chris Sullivan (This Is Us)
Pick: Chris Sullivan
Clearly the strongest supporting actor of this group. As much as I love Dinklage, it is silly to call him a supporting actor at this point. Like when Michael J. Fox was moved to the lead actor in a comedy series for Family Ties, Peter should have been moved to the lead actor category. Toby Damon is a true supporting role, and Sullivan steals virtually every scene he is in. Which is hard to pull off with such a stellar cast. But he does not do so in a grandiose way, which is just as difficult. His efforts in this past season are astonishing and he should be standing with the Emmy by the end of the night.
Supporting Actress in a Drama Series:
Gwendoline Christie (Game of Thrones)
Julie Garner (Ozark)
Lena Headey (Game of Thrones)
Fiona Shaw (Killing Eve)
Sophie Turner (Game of Thrones)
Maisie Williams (Game of Thrones)
Pick: Julie Garner.
It is great to see all the wonderful women from Game of Thrones getting recognition. However, is it because of their work, or because the show has come to an end? Once again, the wonderful cast from Pose got shafted. Dominque Jackson should have been recognized for her work in this category. With that said, I still would have voted for Julie Garner. Her work as Ruth Langmore on Ozark is the most authentic, heart-warming on television. Garner plays the disproportionate Ruth by hitting all the right notes. She is that character, and she is the heart of that wonderful show.
I chose not to pick the other categories, as I have not watched enough of the nominees to make a clear pick.
Emmy night will be extra special for me this year because Bruce Springsteen's special, Springsteen on Broadway is nominated. If Bruce wins, he will have won an Oscar, Grammy, Tony and Emmy. If anyone deserves to be part of that special group, it is Bruce. But he is up against some tough competition. I have not watched any of the other specials, but when you see names like Paul McCartney, Beyonce and Wand Sykes, you cannot get to overzealous about Bruce taking the trophy home. The Emmys air one night before his 70th birthday. Not to influence anyone, but it would be a grand birthday gift.
If you love television as much as I do, you know there is nothing wrong getting lost in a great show and fall in love with great characters. The Emmy nominees have plenty of choices to sink your emptions into. And that is just the tip of the iceberg, as there are so many great shows that did not even get nominated. So many more that I do not even watch.
How many of my picks will match the actual winners?
Stay tuned…
Contact the Feature Writers