[AdSense-A]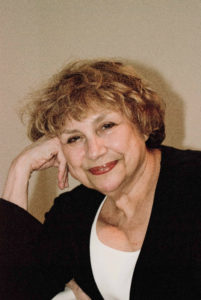 By Diane Batshaw Eisman, M.D. FAAP
Doctor Eisman, is in Family Practice in Aventura, Florida with her partner, Dr. Eugene Eisman, an internist/cardiologist.
Arrrgggh.
I am awake.
Thoughts jitter around
Things that go bump in the night in my cranky old brain.
Those bumpy thoughts used to be about the health of my patients, did Mr. Jointpain see the rheumatologist, haven't heard from Ms. Headache in a while, haven't received that MRI that I ordered on little HumptyDumpty's lumbar spine…
But, far too frequently, I grind my teeth and, instead of fuzzy sheep jumping their fences, I count the unthinking things that patients do.
George WiggleWagglePuffer was told to bring all his meds and supplements on his next visit. He was seeing two specialists and, although I had their notes, I wasn't sure if he was taking all his meds or was still taking drugs that were discontinued
And so what happens?
You've probably guessed it.
This gentleman walked over to the sink and emptied his pockets on the counter. A rainbow of pills: white and purple and oblong and round and square. He didn't even put them in a plastic bag (not that it would have helped)
Grinning triumphantly, he said: "Here you are doc…..all of them."
And Maribel Monolith tells me that she just saw a gynecologist.
"What is his name", I naively ask?
"I don't know. But he is in a big building that is white on 20th or 40th avenue or something and I think he is on the top floor, maybe 6 or 7 or something."
"Oh", I even more naively say.
Ms. Monolith continues: "and he said I have to have surgery."
"For what?"….I ask, stupidly.
"I dunno. Something."
"Well, are you in pain?"
"Huh?"
And there was the shocked colleague that called me last week. He was a specialist to whom I often referred. He always sent notes and occasionally called me to discuss a patient and his treatment plan.
Doctor Nicely: "Hi, there, my friend.
ME: "Good morning. Who's the patient? My staff didn't bring a chart. Not like them. They are usually so efficient."
Doctor Nicely: "Oh no, it's not about a patient."
ME: "Are you OK?"
Doctor Nicely: "I'm fine, Curmudgeon. Just calling to thank you."
ME: "For what?"
Doctor Nicely: "For your thank you note."
ME: "You're calling to thank me for thanking you for that great basket of chocolate?"
Doctor Nicely: "Yes, you old curmudgeon. Out of many baskets that our office sent, we got three Thank You notes. So, I just want to say 'thank you for the thank you note.'"
And now, one of those things going bump in the night is a reminder to myself to call Doctor Nicely next week and thank him for thanking me for my Thank You note.
Doctor Curmudgeon® is Diane Batshaw Eisman, M.D., a physician-satirist. This column originally appeared on SERMO, the leading global social network for doctors.
SERMO www.sermo.com "talk real world medicine"
Contact the Feature Writers