[AdSense-A]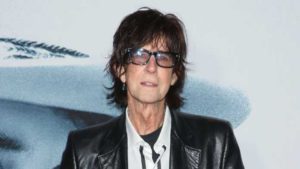 By Geoffrey Huchel
American singer, songwriter, musician, and record producer Ric Ocasek was found dead in his Manhattan home. Ocasek was best known as the lead vocalist and rhythm guitarist for the rock band Cars. No cause of death has been confirmed.
Born Richard Theodore Otcasek, on March 23, 1944 in Baltimore, Maryland, Ocasek was a founding member of the Cars, recording several hit songs from 1978-1988. The band produced seven studio albums and released numerous hit singles including Just What I Needed, Since You're Gone, Drive, Good Times Roll and You Might Think. After the Cars disbanded in 1988 Ocasek left the public eye for a couple of years until resurfacing in the early 1990s as a solo artist, releasing seven albums.
Ocasek developed a reputation as a successful producer. In this role he collaborated with successful rock bands Weezer, No Doubt, Nada Surf and Bad Religion, among many others.
In 2018, Ocasek was inducted into the Rock and Roll Hall of Fame as a member of the Cars.
Contact the Feature Writers