[AdSense-A]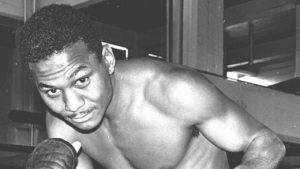 By Donald "Braveheart" Stewart
At the age of 79, 10 bells have rung out for the legendary Jose Napoles. "Mantequilla" was a former champion at welterweight who fought no fewer than 88 times with a remarkable 81 wins, 54 of those by knockout or stoppage. Now that's a record that most modern fighters would scrap over in a parking lot; a place he once fought for a world title – in Paris in 1974, against Carlos Monzon for the middleweight belt – he lost!
Napoles was a Cuban who got his nickname, which means butter, because of his smooth boxing style. Born in Cuba he became exiled and then a Mexican citizen whilst conquering the world. He had begun in Cuba under Fidel Castro's regime as far back as 1958, but it was when he made his professional arrival by knocking out his opponent in the very first round, that people really began to take note. His next 20 fights were also in Cuba.
In 1961 Castro, banned professional boxing and it meant that Napoles had to leave his own country. He found himself in Mexico, a very decent choice because it wasn't long before he was back in the ring against Enrique Carabeo and knocking him out in the 2nd round.
He then embarked on a career where he became a fan's favorite in southern California, won a world title and entertained thousands. It was a 13th round retiral of champion Curtis Cokes, he refused to come out for the 14th round, in Inglewood, on the 18th of April 1969 that brought the WBC and WBA belts around his waist.
With a sombrero on his head he then gave Cokes a rematch – Cokes repeated the feat of retiring but this time in after the 10th round – defended against Emile Griffith – a points win – and then defended again knocking out Ernie "Indian Red" Lopez in the 15th.
He then got a couple of non title fights out the way before his belt was back on the line against Billy Backus. Cut, he was stopped in the fourth round. It was the 3rd of December 1970, in Syracuse.
Napoles fought Backus in a rematch 7 months later and won his titles back in Los Angeles. In amongst the rematch rumors began to circulate that he was suffering in his approach to training, not always in a sober mood many thought. Napoles scored the win with an 8th round stoppage but the stoppage most were interested in was his drinking; most of the desire to see him stop, once and for apparently all came from his seconds.
He then appeared in the UK and we got to see him close up in 1972 when he knocked out the British boxing enigma that was Ralph Charles. Charles had already lost his European title whilst being tipped for better things but ended up with worse when he faced Napoles.
Napoles, never afraid of fighting outside of his comfort zone he fought and defended his title several times including in Grenoble, France and then Toronto. A brief and unsuccessful flirtation with middleweight – that fight in the car park – followed but he was soon down to his natural weight of welterweight and then in 1975, he fought his final fight, in a bullring against John H Stracey of London.
Stracey said. was facing a hostile crowd. Napoles with 13 successful defenses over 12 years was imperious. In his corner, the famed Angelo Dundee. The sparring leading up to the fight for Stracey, whilst he was in Mexico, had seen him in against a succession of Mexican fans of Napoles.
They played dirty tricks on Stracey but Stracey was equal to the task and stuck to his preparation.
The partisan crowd took to him when he applauded Napoles into the ring. They became highly encouraged when Stracey hit the deck in the very first round; Stracey knew it was going to be hard but did it have to be this hard?
12,000 miles from home, in front of a fervent 30,000 crowd Stracey retired Napoles by stopping him in the 6th.
Nearly twenty years later veteran British boxing commentator and pundit, Steve Bunce met Dundee at a bullfight, Dundee still was at a loss over the Stracey fight and according to Bunce's book, The Big Fat Short History of British Boxing, remarked, "It happened in one night, in one fight: my guy became an old man in that fight. I liked Stracey, he was a nice guy."
Napoles was equally a gent and his retirement, though hardship was the key word often used, he was inducted into The Ring and International Boxing Halls of Fame.
He fell on very hard times but for some was the greatest Cuban boxer of all time and of all the weights. It is time for him to rest easy and leave us with the memories that he would regal anyone with a few pesos with, in bars after he was permanently out of the ring. Thankfully he was never tempted to get back in the ring and endanger his legacy. As it is, it is some story and one, which had Castro allowed boxing professionally in Cuba have brought many together as sport can often do as the social glue in difficult times. The final word goes to the man who stopped him and stopped his career, John H Stracey, who was one of the first to warmly comment upon Napoles' death and said, "I'm so very proud to have shared a ring with the great Jose Napoles."
Contact the Feature Writers