Packy's World: Canelo Alvarez Vs Sergey Kovalev Fixed?, Andy Ruiz, JR Vs Anthony Joshua Betting Prediction, the late Jeff Sims, My Pal Al, & The Chutzpah Award Posthumously Goes to George Kennedy
[AdSense-A]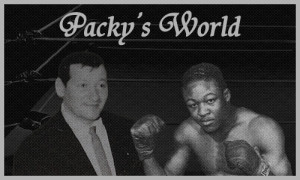 By Packy "Boom Boom" Goldstein
Oy Vay are you going to hear it today… At my age, everyday seems like a year RSR readers. Pushing almost 90, but still having fun in the boom boom room, I am back Jack and you don't need a sack! Bradley, quit breaking bagels, your Uncle Packy is going to be writing much more frequently and your Aunt Sadie is going to ensure it! So, keep your bagels warm in that cold Indiana you and my darling Debbie moved to back in 2017. OK enough of the chat, I am back!
Canelo Alvarez Vs Sergey Kovalev Fixed?: Is the Pope Jewish? Well, is he? No, the fight was not fixed, but Alvarez had every advantage as he always does going into a fight thanks to Oscar De La Hoya and his BS! I had Kovalev up by 2, but give Cheater Alvarez his props, he left it from the cards by that huge KO in the 11th.
Andy Ruiz, JR. Vs Anthony Joshua Betting Prediction… Very simple as "Bad" Brad said on his RSR Video Email Bag Show recently, Ruiz, JR., who wins by a hard fought unanimous decision with some scary moments for the champ!
The late Jeff Sims… Jeff was a huge puncher and his life out the ring cost him it, but do I remember his KO wins, when he had them on local cards here in Florida. RIP…
My Pal Al ("Bad" Brad's Father)… As I approach my 90th year on this place called earth, I have so many flashbacks of my pal Al who over the years, loved boxing and boxers loved him. What a loss not to have him here with us especially around the holidays. Quick story. Bradley AKA "Bad" Brad is about to have his second fight, as an amateur, back in late 1980, at the old Sheraton Beach Hotel on Miami Beach. He faced a kid he beat a few months earlier named Angelo Accetura who wanted the rematch against Bradley so bad, he couldn't see straight! Well, Bradley took it and the second time around, knocked the cream cheese out the kid worse than the first time by decision.
Before the fight, Al comes into the kid's dressing and says, "Bradley, the mob has bought up all the ringside seats and they are here to see you lose! You may want to think about throwing the fight if you want us to get out of here alive! Only Al could come up with something like that and he had us all on the floor! Oh Al how I miss you. Sleep well champ!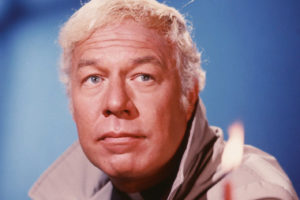 The Chutzpah Award Posthumously Goes to George Kennedy. Simply said, an acting icon who I met a few times in Hollywood. He was a kind, funny and talented human being. We need more George Kennedy's in this world. RIP…
[si-contact-form form='2′]