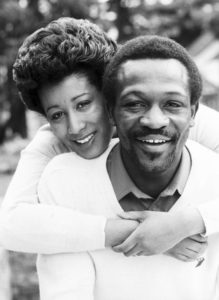 By Donald "Braveheart" Stewart
He came from Antigua, at a very early age, made a massive impression on British fight fans, won a world title, fought in an Olympics, was the very first British black world champion and now lives back in the place of his birth. Maurice Hope, 30-4-1, 24 KO's may not have had a name with which pugilism would ever have been previously associated, though being called Maurice and being a person of color in the 60's, 70's and 80's in the UK would have been no easy upbringing, Hope has left a warm glow amongst those of us who watched him in his heyday.
His Olympics was the fateful one in Munich and the tragedy that struck then overshadowed every triumph in comparison but it should not be allowed to sully all the events that happened that summer in the name of sport. Hailing from the famous Repton gym in London Hope was in good company in the 72 Olympiad with the likes of Ralph Evans, George Turpin and Alan Minter – all of whom got bronzes, Hope didn't medal.
He brushed shoulders with Teofilo Stevenson in the hall as the Cubans began their heady amateur dominance at this memorable sporting month.
Becoming professional in 1973, he made his debut over 8 rounds rather than the traditional 4 or 6 as we expect now in the English city of Nottingham against an unremarkably named John Smith with a 40-38 points win.
It took him three further contests to register a knockout in the professional ranks before his steep professional learning curve continued with a defeat in only his fifth fight on points – right afterwards it must have felt like the future was going to be very tough indeed.
Five fights later – all wins – he managed to gather enough momentum and get through a British title eliminator to get a British title fight against Larry Paul. A knockout in round 8 gave him his first taste of winning titles and from 1974, when he won that British title, the future began to look up.
Hope then made his debut, and only fight at middleweight to take on Bunny Sterling for Sterling's British title. It was the first time in his professional career that he was knocked out – in the 8th round. It was a bizarre encounter, played out in a private club after the two of them had played fisticuffs in a nightclub. It was messy and unnecessary and over quickly enough.
As luck would have it and no doubt an equally galling and fortunate spate of politics, his career went on a further upward spiral and he went on a knockout spree. On the 30th September he regained the British title against Larry Paul before, on the 20th April 1976, Hope was in against Tony Poole for the vacant British and Commonwealth titles at light middleweight. Poole was stopped in the 12th round.
Hope then went on to fight abroad for the first time in his pro journey in Rome on the 10th October 1976 when he knocked out Vito Antuofermo for the EBU junior middleweight title.
The WBC were certainly watching and Hope now had a decent ranking which meant that on the 15th March 1977, he was in against Eckhard Dagge in Berlin for the WBC light middleweight title. There were no cameras there that night which is a shame as the full horror of what happened as Hope was simply robbed with the judge favoring Dagge and the referee, Hope and it was scandalously declared a draw; in the crowd was Rocky Mattioli.
On the 4th March 1979 WBC champ Mattioli obliged Hope by taking him on in Italy for his crown. Mattioli did not manage to get beyond the 9th round in a circus tent that had Mattioli complain of a broken wrist as the reason for his loss. Britain – and Antigua – had gained a world champion; Britain's first black champ.
Mike Baker in September came to London to try and take the title off him – he was knocked out in the 7th. A rematch with Mattioli came in June 1980, this time Mattioli got to the 11th before being stopped. Then Venezuelan Carlos Herrera came to the capital city of England in November – Hope retained the belt with a points win that saw a possible fight with no less than Sugar Ray Leonard being suggested.
The USA then was his next stop and he fought for the only time in the USA in defense of his title against Wilfred Benitez. On the 23rd of May 1981 Hope lost, ended up in the hospital afterwards, had to postpone his plans to marry his girlfriend for a day whilst he was in Las Vegas and was mocked in an appalling way by the victor of the fight, Benitez. In the UK we quickly began to see him not as a hero but the repellant villain of the piece.
Like so many professional boxers, Hope, in losing his crown, went out again to try and regain previous glories. For him it was a onetime shot that ended in a defeat and came as a stark and heeded warning as he lost a split decision in a European title fight – he retired and left us with an amazing set of memories that have lasted.
Contact the Feature Writers