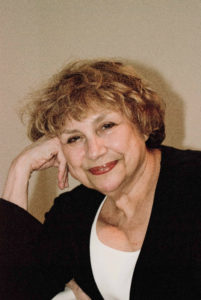 By Diane Batshaw Eisman, M.D. FAAP
Doctor Eisman, is in Family Practice in Aventura, Florida with her partner, Dr. Eugene Eisman, an internist/cardiologist
The real unicorn is not in the garden (deepest apologies to James Thurber);
But here…
In my office…
Trying to care for patients…
At the front line.
When not covering my nose and mouth my N95 mask is pushed up over my forehead (when speaking to my staff keeping a distance of six feet)
Granted, I look strange.
This is a very nice mask, carefully situated on my forehead with a raised portion over the middle.
However an erudite patient (also standing six feet away, and not crossing over the land mine set six feet away in the carpet and marked with boards in red notifying people, in six different languages…not to cross) "You look like a unicorn!"
This was gratifying.
It made me happy.
Because it forced my mind to think of a beautiful, graceful, gleaming unicorn, surrounded by flowers, happy, perfect and joyous, yet serene.
That unicorn enabled me to see myself in a garden, munching on some scrambled eggs, as I watch that golden-horned unicorn. (I am purposely ignoring the rest of the story; because for now I prefer to focus on a lovely warm image…just The Unicorn in the Garden).
And now, as I go through my day, and as I push up my mask when I am in my little office I think of my nice patient.
I think of James Thurber.
I think of pictures of the unicorn in the garden.
I think of myself as a unicorn with flowers around me and a rainbow nearby.
I may be in the office, but in my mind I am a unicorn in a garden.
So, please do not make fun of my protective mask
Doctor Curmudgeon® is Diane Batshaw Eisman, M.D., a physician-satirist. This column originally appeared on SERMO, the leading global social network for doctors.
SERMO www.sermo.com "talk real world medicine"
Contact the Feature Writers