Real & Actual COVID Statistics from CDC, WHO, and State Health Agencies as of 4/17/2020 with Facts Only, Nothing Political Or the Lies King Trump Spews Daily!
[AdSense-A]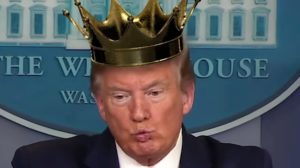 By Henry S. Villard
Ladies and gentlemen:
I believe that it is ultra-important to—in case you haven't seen these—present to you the latest Covid statistics from the CDC, the WHO and state health agencies as of today, Saturday, April 18, 2020. However, following those I feel and find it necessary to comment on several items and issues.
These are the real numbers as of the end of the day on 4/17.
69% of all the deceased had pre-existing medical conditions
25% of the total global cases have already recovered
38% of corona deaths in the U.S. are African American
In St. Louis, 100% of the 1,337 COVID deaths are African American
Incubation period: US normal 2 – 14 days. Possible Outlier: Up to 27 days (Hubei Province). Mean incubation is 5.2 days.
Incubation comparisons with other viruses:
SARS 2-7 days, as long as 10
MERS 5 days, as long as 14
Swine Flu 1-4 days, as long as 7
Seasonal Flu 2 days, as long as 4
Age ratio of COVID deaths: (US average based upon NYC)
62% male, 38% female
Of those 73% of the males and 27% of the females had underlying conditions
Age group analysis and underlying or pre-existing condition:
Age group: Based in NYC
0-17 – 3 deaths .04% All had underliers
18 – 44 – 309 deaths 4.5% 79% had underliers
45 – 64 – 1,581 deaths 23.1% 85% had underliers
65 – 74 – 1,683 deaths 24.6% 76% had underliers
75 – up 3,284 deaths 47.7% 70% had underliers
Total: 6,639 deaths 76% had underliers
Based upon death rate, probability of dying from COVID if contracted by age only (doesn't account for underliers)
80 + years old 22%
70-79 years old 8%
60 – 69 years old 3.6%
50 – 59 years old 1.3%
40 – 49 years old .4%
10 – 39 years old .2%
This does not account for normal fatality rates or those with underliers.
Overall death rate by sex:
Male Confirmed cases: 4.7% expected mortality, 2.8 % of all cases
Female Confirmed cases: 2.8% expected mortality, 1.7% of all cases
Death rate by comorbidities (pre-existing conditions likely to have caused early cessation)
Patients who reported no comorbidity had a .9% chance of fatality from COVID.
Condition and %:
Cardiovascular (# 1 killer worldwide prior) 13.2%
Diabetes 9.2%
Chronic Respiratory Disease 8%
Hypertension (Stress factors) 8.4%
Cancer 7.6%
Note: These rates are also impacted by lifestyle, diet, exercise, stress reduction, smoking (cigarettes, cigars and marijuana), and health perspective (i.e. – people with greater anxiety, fear, and panic modes lower their immune system's ability to fight COVID and are at greater risk).
This is more difficult to track but based on initial numbers, almost 60% of the populations of nursing homes and assisted living facilities are contracting COVID-19. In NY state alone more than 35% of those can be expected to die. Those numbers are increasing. This may be understated as nursing home reporting factors vary greatly.
This needs time to play out, but Germany has the 5th highest number of COVID cases but the lowest mortality rate in the world. This may be a result of early and extensive testing, over 160,000 people per week. It's death rate is .5% of all cases compared to nearby Italy's 10%.
This is not political but by all accounts, the U.S. response to the pandemic was feeble, slow, and woefully unprepared, indicated by the U.S.'s exceptionally high rates of infection, spread, response and fatalities.
This fumbling started at the top and has trickled down, regardless of political persuasions, but where public health is of less concern to certain elements than economic health while widespread fear, misinformation, and falsehoods have been pervasive, even from what we believe to have been sound and reliable sources (Example: The CDC and WHO didn't recommend masks until almost three weeks after the pandemic was heading towards its peak).
The President is at odds with and disputes his own experts, battles with governors, changes his stance daily, blames past entities, negates scientific facts, proposes his own cures, and thereby the public is left floundering, wondering what to do and who to believe.
Now, I believe it is important to note the following, the first from Associate Press and the Huff Post:
TOP STORIES Monday, April 13
‌INSIDE TRUMP'S BOTCHED RESPONSE By the time President Donald Trump first spoke publicly about the coronavirus, it may already have been too late. At Davos in Swiss Alps on Jan. 22, he said: "It's one person coming in from China, and we have it under control. It's going to be just fine." In the 11 weeks since that interview, the coronavirus has infected more than 500,000 Americans and killed at least 20,000. Life-saving medical equipment was not stockpiled. Travel largely continued unabated. Vital public health data from China was deemed untrustworthy. A White House riven by rivalries and turnover was slow to act. Urgent warnings were ignored by a president consumed by his impeachment and re-election. [AP]
‌FAUCI: EARLIER MITIGATION EFFORTS COULD HAVE SAVED LIVES Dr. Anthony Fauci said Sunday that imposing social distancing measures earlier to curb the spread of the coronavirus, as he reportedly recommended to the White House in February, "could have saved lives." Trump signaled he's had enough of Fauci's truth, retweeting a "fire Fauci" message. [HuffPost]
‌WHO ENVOY: CORONAVIRUS WILL STALK THE HUMAN RACE The public should expect the coronavirus to linger until a vaccine is developed, and the virus is likely to stalk "the human race for quite a long time to come," a public health expert with the World Health Organization said. "There will be small outbreaks that will emerge sporadically and they will break through our defenses," WHO Special Envoy David Nabarro said. [HuffPost]
The Lincoln Project, one of the most conservative groups in the country, announced that, for the first time in its history, it could not and would not support Trump and that they are endorsing Joe Biden, the Democrat for President. The following was sent out but I cannot state for certain that it came from The Lincoln Project, but I believe it did:
@realDonaldTrump
says his own impeachment "distracted" him from responding to #Coronavirus. But he was never distracted. He just didn't care.
And here is a totally and completely succinct timeline:
And an even more succinct timeline:
From H S V: Several comments. Last night, one of the great idols of the liberal community, Bill Maher, had a U S congressman from Texas on his show. That man served five tours in the Navy as a Navy Seal and lost an eye when his unit was attacked. Unhappily, and I have never seen this before, Bill played softball with him, allowing him to respond totally falsely to several questions about Trump's response to this crisis for and of which he—and he alone, nobody else, no matter how much he tries to pass blame, but him and him only-is responsible for in this country.
I was utterly distressed that Bill only talked about Trump's responses in February and March of this year, but did not go back to the beginning—2016, when he did nothing—and follow through from there, including Bill's not ripping into Trump for disbanding the Pandemic Commission in 2018. I don't want to drag this part of the discussion on, but will state, absolutely and unequivocally, my disgust with Bill for not tearing into the Republican congressman former soldier, now representing a Houston district, for supporting a coward and a traitor. I can not understand why Bill did not simply say to the congressman, "How can you support a coward who lied to avoid service when a true hero such as you went back five times and were severely wounded? And please don't give me the story that 'he's our leader,' when, in reality, he is only the leader of the sycophants, flunkies and lackeys who are profiting from him. Why do you not state clearly, since you are no longer in the military, that you can not support him for those, among many other reasons?"
Finally, for today, your link to the Washington Post article in which the incredible stand of the Lincoln Project was reported: This is an impressive article (please click the link below) as the Lincoln Project is a Republican Conservative organization that has never ever endorsed a democrat. I agree with their thinking… it's time to DUMP TRUMP!!!!
https://www.washingtonpost.com/opinions/2020/04/15/weve-never-backed-democrat-president-trump-must-be-defeated/
I conclude with one thought: allowing the morons in Duval County to pour onto the beaches east of Jacksonville has to show the stupidity of the American FAR right, their nonsensical, inane, childish, moronic rallying cry being, "Oh, God loves us and he will keep us safe." The only problem is—and I hope somebody will share this with those nitwits—that IF there is a god, SHE's got a terrible sense of humor.
Folks, we are a long way from being given the all clear and I plead with you to be safe and stay well. All the best to all of you and pardon this lengthy submission today, but all of the above needed to be presented.