[AdSense-A]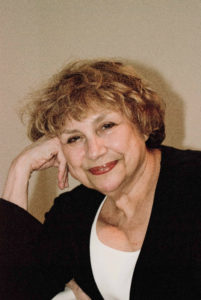 By Diane Batshaw Eisman, M.D. FAAP Doctor Eisman, is in Family Practice in Aventura, Florida with her partner, Dr. Eugene Eisman, an internist/cardiologist
All was quiet in the Curmudgeon home.
Strangely, this was a day smack dab in the middle of the week. There should have been a flurry of activity early in the morning as Doctor Curmudgeon ® readied herself for work.
The six clocks had all tolled 11 o'clock; each one out of unison with its brother. (The Curmudgeon family tends to prefer objects that make sounds, even the doorbell is a wolf/Husky howl,)
And yet, not an unfurred creature stirred.
Renpet (the cat who had supposedly retired from the CIA…but who really knew about her? She sometimes disappeared into dark limousines with an armed driver and did not return for days) spoke with Sir Galahad (the Siberian Husky who took care of the family furred and unfurred)
Renpet wanted to know why, even in these times of social distancing that the female curmudgeon was not on a schedule. Abed until 11 AM? Not good. Discipline was in order here.
The elegant Husky sighed as he regarded the stern looking cat. "My dear sister, you have always lived a life of order so this comes to you naturally. It is important to your very existence. Even your relaxation times and mediation time are in your schedule."
Renpet nodded in agreement even as she sighed with resignation.
Both Renpet and Galahad had been waiting in the bedroom for the rumpled one to arise.
Fortunately, her mobile phone erupted notifying her of a patient message. This forced Doctor Curmudgeon ® from her bed.
After the call had been answered and the rumpled but now clean physician consumed her coffee and toast, Galahad seated himself across the table from her.
Hero Doctor (the small curmudgeon's husband was already downstairs at work with his computer). Renpet also gracefully leaped up to a chair at the table.
"The time has come…." The Husky began.
However, the physician did not allow him to complete his thoughts as she interrupted, "'The time has come," the walrus said, "to talk of many things: Of shoes and ships – and sealing wax – of cabbages and kings'"
Ignoring her digression, Gally continued, "It is important to have a routine, because you will be going back to work. You must prepare yourself by now establishing regular hours"
"But I am fine now," protested the physician. I have regular hours and I get out of bed and shower and brush my teeth, and answer phone calls from patients and do telemedicine with the one or two patients a day that actually consent to this.,"
Handing her a paper, Sir Galahad continued, "This is a schedule. See this. 9 AM out of bed. 10 AM breakfast. Followed by 15 minutes of weight lifting…after you have checked for patient calls. Next….to your computer. Checks for refills. The afternoon to be filled with patient calls, any telemedicine…"
The Husky paused as he noted a glaze come over Doctor Curmudgeon ®'s eyes.
After wafting chocolate beneath her nose in order to regain her attention, he continued, "And you will no longer remain awake until 3 AM reading and watching Masterpiece Theater reruns. Bedtime will be 11PM."
Renpet remained calmly at the table, her eyes fixed, wide open and alert.
Doctor Curmudgeon ® looked at Renpet who was so much at peace, so tranquil so unperturbed.
Placing her hand on Renpet's paw, the physician said," Dear Renpet, how can you be calm with all this stuff happening? Your training? Do you know things we do not know?"
"It has nothing to do with any training; it is simply the Way of the Cat. We all can go within, consider happenings around us with humor and enlightenment and serenity."
Abruptly, the physician got up from the table, and began her way upstairs to her bedroom.
Leaping from his chair Galahad inquired, "You forgot to take your schedule. And what on earth are you doing? Where are you going?"
Over her shoulder, the physician responded, "To access my Inner Cat."
Doctor Curmudgeon® is Diane Batshaw Eisman, M.D., a physician-satirist. This column originally appeared on SERMO, the leading global social network for doctors.
SERMO www.sermo.com "talk real world medicine"
Contact the Feature Writers