[AdSense-A]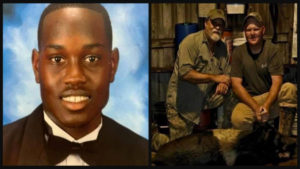 By "Bad" Brad Berkwitt
Chris Carr the Attorney General of Georgia has asked the U.S. Department of Justice led by the lead U.S. Attorney for the Southern District of Georgia to conduct its own investigation of how Ahmaud's case was handled internally by lower-level officials early on.
Georgia's top prosecutor says something's just isn't right about the Ahmaud Arbery case, beyond the killing itself and he's asking the feds to step in to figure out who knew what and when?
In an open letter, Carr spells out major inconsistencies in what his office was told about the case in February, March and April long after Ahmaud was shot to death in cold blood by Travis McMichaels, while accompanied by his father, Gregory, in late February.
This case has enraged many Americans across the country and the media has picked this case daily and nightly in their news cycles.
Ringside Report will be following this case closely.
Contact the management team