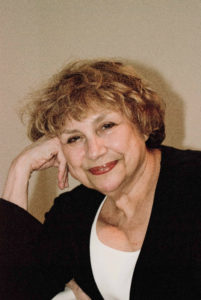 By Diane Batshaw Eisman, M.D. FAAP Doctor Eisman, is in Family Practice in Aventura, Florida with her partner, Dr. Eugene Eisman, an internist/cardiologist
And so it goes.
What does Doctor Curmudgeon ® face when she steals herself to attack her groaning email at least once a day?
What is it that causes her to stuff her mouth with chocolate?
What is it that impels her to grab her Chicago Cubs stuffed teddy bear for solace?
What is it that causes her to whimper as she seats herself in front of her computer?
What else?
SPAM. SPAM AND MORE SPAM.
Just in the past few minutes:
A wonderful piece from EZ loan telling the physician that she has been approved for a loan…no questions asked…just click on the link and put in her personal banking information.
Sure!!! Right away! Just can't wait to do that.
What about the one with subject offering Twelve tips on how to look good on facetime. Does the spammer actually think that most of us really care? Please, it's enough to brush her teeth and splash water on her face
And there is all of that spam about fitness.
The physician is at the computer almost constantly. Calling patients the old fashioned way… A dab of telemedicine to those patients who do not object. Trying to absorb the volume of email that is really important about CARES and COVID and new insurance and Medicare rules and regulations, staying as up to date in Medicine…and…. (Huge face slap to the curmudgeon flushed face)
Yes yes, Doctor Curmudgeon® does do what she can to be physically fit. She speaks with her patients on ways to incorporate activity into their daily lives. Bu her new fitness is just moving for a few minutes every one and one half hours. Does moving to the kitchen for a chocolate chip cookie count in her number of daily steps and walking?
Those emails about fitness with videos of lean muscled people doing proper form for abdominal exercises and perfect squats and touting straps and things to send to you…more Doctor Curmudgeon® face slaps!
And spam telling her how to cook at home? Help! Too many ingredients. She doesn't need them. Doctor Hero (the very patient spouse) just orders on line, cleans all the packages outside, washes his hands, cleans the vegetables, cuts them up and roasts them. Poof! Dinner is all done!
Her spam doth runneth over
Of course the annoyed small physician has set spam filters.
Of course she changed her passwords to randomly generated letters, numbers and Runic symbols.
Of course she has seventy four layers of antivirus software, malware and anything else she could find
Of course she contacted the email service provider.
Doctor Curmudgeon ® has raised the white flag of surrender. She opened a new email address with a different email provider.
And we shall see what we shall see.
Let it no longer be The Whole Spam and Nothing but the SPAM
Doctor Curmudgeon® is Diane Batshaw Eisman, M.D., a physician-satirist. This column originally appeared on SERMO, the leading global social network for doctors.
SERMO www.sermo.com "talk real world medicine"
Contact the Feature Writers