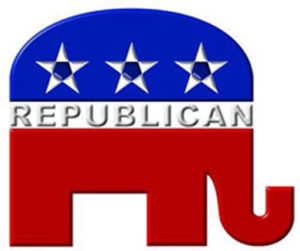 By Henry S. Villard
Ladies and Gentleman:
If you read my commentary immediately previous to this one, I hope and trust that you noted my statements regarding the FACT that neither I nor those who are opposed to the horrors of the Trump White House and his family minions, along with his various and assorted supplicants and lackeys who maintain their positions only through the endless massaging of his anal muscles with their lips and tongues, deal in or tolerate opinion as far as discussing the nothing but psychotic and sociopathic behaviors of what is happening in that dwelling today and since Trump took it over.
One of this country's worst criminals in terms of his total lack of ethics, and possibly a greater danger to democracy than Trump, is Moscow Mitch ("Bitch") McConnell, the boss man of the Rethugnacans. He is, truly, a clear and present danger to this country. And should you query why, suddenly, I focus on him, the answer is quite simple and all it will take for you to understand will be to read the below.
Remember, I noted (stated) in my just previous column all of the truthful and absolutely verifiable words which describe Trump, not one of those being anything but factual. It was in said column that I noted that the Repukes have never attempted to rebut my various statements as to the lowliness of Trump and the very baseness of his existence, everything from philanderer to liar to tax dodger to coward and traitor, none of which is opinion, each and all of which are based only on said factuality. However, what they have done, rather than try to dispute those statements of legitimacy, has been to attempt to deflect and what I am sharing with you below is, to put it mildly, nothing but nauseating.
From today's Yahoo home page, at 10:02 this morning, written by Christopher Wilson:
McConnell puts blame for 2020 coronavirus failure on Barack Obama, in office 2009-2017
Christopher Wilson, Senior Writer
Yahoo News May 12, 2020, 
FROM H. S. V.: This is a new low, even for Bitch McConnell and the Repukenacans, but, frankly, no less than I would have expected from them with his (Trump's) and their never-ending attempts to shift or deflect blame (for anything and everything that has gone wrong since Trump became president, which, in actuality, IS everything) for this horror of a pandemic, which, as I have written, is solely, totally and absolutely the fault (in the U. S., not in China or Europe) of the female crotch-grabbing lowlife in the White House. And to try to shift blame to Mr. Obama? As noted above, it is so nauseating that, seriously, I do want to vomit.
Here is "the rest of the story:"
With more than 80,000 Americans dead from the coronavirus, Senate Majority Leader Mitch McConnell and President Trump are trying to deflect blame to former President Barack Obama.
In a dialogue with Trump's daughter-in-law, Lara Trump, live-streamed by the Trump campaign on Monday evening, McConnell said that Obama's team, which exited office over three years ago, "did not leave to this administration any kind of game plan for something like [the coronavirus pandemic]."
Politico reported in March that the Obama National Security Council left its successors a document titled "Playbook for Early Response to High-Consequence Emerging Infectious Disease Threats and Biological Incidents." It warned of potential problems like shortages in personal protective equipment that have plagued the nation's response. The Trump administration neglected to implement its recommendations.
"We literally left them a 69-page Pandemic Playbook…. that they ignored," tweeted Ron Klain, who oversaw the Ebola response under Obama and now advises presumptive Democratic nominee Joe Biden. "And an office called the Pandemic Preparedness Office… that they abolished. And a global monitoring system called PREDICT .. that they cut by 75%."
"The maddening thing is Obama left them a WH office for pandemics, a literal playbook, a cabinet-level exercise, and a global infrastructure to deal with 'something like this,'" tweeted former Obama adviser Ben Rhodes.
McConnell said it was "classless" of Obama to criticize the federal government's coronavirus response, saying that he "should have kept his mouth shut." In audio of a call with former members of his administration last week obtained by Yahoo News, Obama said that Trump's handling of the pandemic was "an absolute chaotic disaster."
More than 1.3 million people have tested positive for the coronavirus in the United States, with at least 80,600 deaths, the highest numbers in the world and much higher than countries that implemented widespread testing early in the pandemic.
"You know, we know he doesn't like much [what this] administration is doing, that's understandable," McConnell added. "But I think it's a little bit classless, frankly, to critique an administration that comes after you. You had your shot, you were there for eight years."
In one of scores of tweets and retweets over the weekend, Trump accused Obama, personally, of "the biggest political crime in American history, by far!" He made numerous references to "Obamagate," without explaining what it was.
Trump continued to push "Obamagate" during a Monday briefing on virus testing, again without specifying the "political crime" he was imputing to the previous administration.
Asked specifically by a reporter, he replied, "Obamagate: It's been going on for a long time. It's been going on from before I even got elected. And it's a disgrace that it happened. And if you look at what's gone on, and if you look at, now, all of this information that's being released — and from what I understand, that's only the beginning — some terrible things happened, and it should never be allowed to happen in our country again."
"What is the crime exactly that you're accusing him of?" followed up a reporter in the Rose Garden.
"You know what the crime is," said Trump, after multiple reporters had made it clear they did not know what the crime was. "The crime is very obvious to everybody."
Recent remarks by Trump and by friendly commentators on Fox News suggest a connection to the FBI's investigation of Trump's former national security adviser Gen. Michael Flynn, which began during the transition between administrations. Flynn was fired —by Trump — after three weeks as national security adviser and later pleaded guilty to lying to the FBI about conversations he had with the Russian ambassador. Last week, Attorney General William Barr said the Justice Department would drop the charges against Flynn.
Hours after Trump's comments, Fox News host and informal Trump adviser Sean Hannity said on his primetime show that Obama was activating "deep state operatives" to "do dirty work." However, Senate Republicans said Monday they were not interested in investigating Obama.
The Monday briefing was called to boast about the Trump administrations success in fighting COVID-19, the disease caused by the coronavirus. Trump said, repeating a claim he first made more than two months ago, that any American who "wants" to be tested for coronavirus can have a test.
Adm. Brett Giroir, who heads the coronavirus response for the department of Health and Human Services, made the distinction that anyone who meets the criteria for being tested and "needs" a test can have one.
FROM H. S. V., and in conclusion: The comments by that swine of swines, that pig of pigs, Spawn Hannity, are totally disgusting and it is—seriously—shameful that a piece of garbage such as he—along with Limbaugh, Horrible Ingrahm and their ilk—can not be brought to trial for defamation. I leave it to each of you to decide.
Have your voice heard about ATT (All Things Trump) and write into "Letters to the Editor" by clicking HERE.
Contact the Feature Writers