[AdSense-A]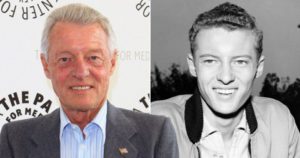 By "Bad" Brad Berkwitt
Ken Osmond the beloved actor who was known around the world as the troublemaker Eddie Haskell on the television comedy "Leave It to Beaver," died on Monday morning. He was 76.
Osmond died at his Los Angeles home surrounded by family members. The cause of death is unknown.
"He was an incredibly kind and wonderful father," Osmond's son Eric said in a statement. "He had his family gathered around him when he passed. He was loved and will be very missed."
Henry Lane, Osmond's former partner at the Los Angeles Police Department, also confirmed the news and said he had suffered from respiratory issues.
After "Leave It to Beaver" finished its run in 1963, Osmond returned for the telefilm "Still the Beaver" in 1983 and for the revival series "The New Leave It to Beaver." His sons on the series were played by his real-life sons Eric and Christian. He returned to the role a final time in 1997's feature film "Leave It to Beaver."
I so fondly remember watching Leave It To Beaver in syndication when I lived with my Italian Nona in Pontiac Michigan in the early 80's. It was such a sweet show that ended with a message always.
Ringside Report sends our condolences to the Osmond Family in their time of grief.
Contact the management team