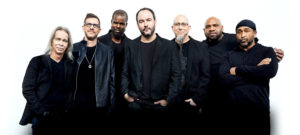 By Ron Signore
I will never forget the summer between my 7th and 8th grade year. It was my first full summer in a new town, and while I had friends, that summer sparked my best friendship that still exists to this day. Just out of knowing a kid from our 7th grade football team, Sharpie, I had arranged for my father to ask his father to be an assistant coach for summer baseball. It worked out.
During that summer, we spent most of our days in the batting cages, a great local place owned by some members of the same league we played in. Remember, we were 13 years old, so we could not drive. We would need to arrange for parents to get us dropped off and pick us up. This one time we picked up Sharpie and he brought a CD with him.
He politely asked if we could put the disc in and listen, but it was also in an encouraging way that there was some excitement to what was going to be played. Sharpie was also a drummer, but above all, he is hilarious. Which made me wonder if my next question to him was part of a prank he was playing. "Is the disc scratched, it seems to be skipping." My mother asked the same thing. He gave a slight smirk, but he was not playing a prank.
The cd was Dave Matthews Band's "Remember Two Things." The first track is Ants Marching, which has almost 30 straight snare pops to being the song with nothing else musically. But then the sweet sound of a soothing soprano sax from LeRoi Moore hits the air. Eventually the snare pops from Carter Beauford burst into a high-hat rhythm and stays in the pattern of the snare beat. The remaining mixture of the violin from Boyd Tinsley and bass strumming from Stefan Lessard aligned with Carter's drumming lead right into the lyrical workings sang by Dave Matthews.
Prior to hearing this, I had several cd's from a wide variety of music genres. I listened to music I learned to adapt to from my parents as I grew up. But this sound was so unique to me, so enjoyable, I was hooked. Dave Matthews Band had been around for almost 6 years at that point, and I recognized one of their songs I had heard prior eventually in What Would You Say, but hearing Ants Marching from start to finish and basically leading into Tripping Billies, I could not stop listening. I would listen over and over as I burned whatever DMB CD Sharpie had until I bought new ones. I listened to certain songs over and over until each beat, each ambiance was part of memory.
Maybe it was a timing thing with being at such an influential age in my life. Maybe it was part of the love Sharpie had for the band that helped with the excitement. Whatever it was, it was the beginning of the music that would shape my life to this very day. It is what I put on and listen to when I need a reminder of motivation. I would listen to DMB before baseball games or wrestling matches. While others amped themselves up to Metallica (which I do love as well) and other stereotypical pump up music, I focused with the vision and relaxation of sounds from DMB.
As new albums came out, some of the albums were live recordings. There was also a cool music store where I am from where they had bootlegs of unreleased shows. I was late to the game getting my first two live releases from the band in "Live at the Red Rocks," and "Live at Luther College." I noticed something very quickly as I acquired those and eventually "Listener Supported" as it released: The band was amazing live and sounded different than they did on their albums. Not unrecognizable, but jams were longer, lyrics were not always the same, solos were different, and improvisation was apparent. It was how the band was meant to sound.
DMB routinely came around during their summer tours, but being 13, my parents used their wisdom and experience, or at least the prejudicial stereotyping of what goes on at concerts, and did not allow me to go to the upcoming show in the year 2000. Sharpie had been to a show the previous year, I was naturally jealous. Kids our age during that time were just getting used to the internet, typically with dial up access. So, during that 2000 tour, most specifically during the local two night stand, I had stayed at Sharpie's house for a few days due to my brother's baseball team being in a tournament in Omaha. Like hawks, we watched every single song as it appeared on DMBAlmanac.com. Constantly hitting refresh, we would give the jealous sighs when something awesome was played, wishing beyond belief we were there.
I would finally get my chance during 2001. My dad did the old-fashioned thing and went to Ticketmaster, which was located at Carson's at the local mall, and was looking to get tickets for the show. While in line, the first show, which was a Friday, sold out. He was able to get two tickets to the Saturday show. July 7th, 2001 at Soldier Field, during the tour where the album "Everyday" was highlighted due to its spring release, I got to see my first show. Most importantly, I got to see it with my father. My parents would not let me go alone, but I did not mind, my dad really is my best friend. Sharpie got to go as well, so no one missed out.
Angelique Kidjo and Buddy Guy opened for the band. They would also make appearances during the set for songs. The unrenovated Soldier Field in Chicago was at capacity by the time the band took the stage around 8:15. When you attend a concert, especially of your favorite band, you always hope to hear songs you know, songs you love. At this point in time, DMB had 4 studio albums, several years of concerts that included cover songs or original songs that had not been recorded yet, and one leaked album of studio work that became abandoned during recording (known as 'The Lillywhite Sessions"). There was bound to be some songs I would not be able to hear in the 3-hour show and knowledge of what was played the night before.
The Lillywhite Sessions was one of my personal favorites and I can neither confirm nor deny how I came to be in possession of the tracks. But one huge fan favorite started out on that album, Grey Street. As the band geared up and gathered on each other to count in, they ripped off a nearly 8-minute version of Grey Street that to this day remains as one of my favorite renditions. It is important I say the word rendition because no song is every played the exact same way, nor is any set list of any show the exact same. That was part of the attraction to this band for me.
The set would feature hits like So Much to Say and Too Much, a duo that was quite common together. What are now rarities, Sleep to Dream Her, Angel, and Mother Father, were played sporadically as radio hits like Satellite, Space Between, and Everyday were played. They would jam on to their tunes #41, Lie in Our Graves and pumped out some harder tunes in So Right and What You Are. Unreleased and somewhat lessor known songs in Digging a Ditch and Grace is Gone from the "Lillywhite Sessions" were played before the set closer of Stay. Another characteristic that made this a very well recognized show was Dave's ability to tease songs at any given point. This show was unofficially dubbed "the infamous Pig show." Dave Teased Pig five times throughout the set.
As the show drew closer to 11 PM, basically curfew, the band wrapped up the show and came out for their encore. Dave sang a solo Willie Nelson cover, but then the band lit us up with the sound of that sweet snare drum into to Ants Marching. I could not be more ecstatic to leave on that unbelievable high of hearing one of my favorite songs.
The show had so many highlights, and as I look back, some of the better renditions of songs that the band has played. Some of the rarities came out, guests came on stage and performed with the band. Segues from one song into the next and Dave speaking gibberish at many points throughout the show made it live up to the expectation of what the old school DMB was. This would turn out to be the first DMB adventure of many I plan to chronical because the stories that came throughout my life on the upcoming and ongoing trips to see this band, shaped my life in unforgettable ways.
Contact the Feature Writers