Country Music Legend Charlie Daniels Dies at 83 – Cause of DEATH REVEALED
[AdSense-A]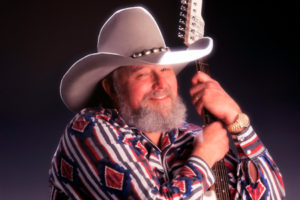 By Geoffrey Huchel
Country Music Hall of Famer Charlie Daniels died on July 6, 2020, of a stroke, in Nashville. He was 83. "The Devil Went Down to Georgia" crooner was known for his Southern rock, country and bluegrass music.
Daniels was born October 28, 1936, in Wilmington, North Carolina. He was raised on a variety of musical genres including gospel, bluegrass bands, the rhythm and blues and country music.
Daniels was a talented musician who played multiple instruments including guitar, bass, fiddle and banjo. He is best known as the leader of the Charlie Daniels Band. Throughout his decades-long career Daniels released 30 studio albums, 8 live albums, 4 compilation albums, and 54 singles. Daniels won the Grammy for Best Country Vocal Performance in 1979 for "The Devil Went Down to Georgia". Much of Daniels' music was featured in television series and specials and feature films including ELVIS: THE COMEBACK SPECIAL (1968), SESAME STREET (1969), URBAN COWBOY (1980), THE MUPPET SHOW (1976), MURDER, SHE WROTE (1984), SUPERSTAR (1999), FREAKS AND GEEKS (1999), COYOTE UGLY (2000), ACROSS THE LINE (2000), SWEET HOME ALABAMA (2002), SMALLVILLE (2001), THE DUKES OF HAZZARD (2005), and THE HEARTBREAK KID (2007).
His various honors included being inducted into the Cheyenne Frontier Days Hall of Fame in 2002, the Grand Ole Opry in 2008, the Musicians Hall of Fame and Museum in 2009, and the Country Music Hall of Fame in 2016.
Ringside Report sends our condolences to Charlie Daniels' family in their time of grief.
[si-contact-form form='2′]