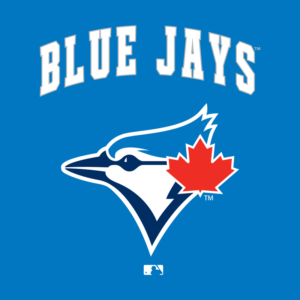 By Larry Daniels
Our first glimpse at returning to professional baseball during a pandemic is only days away. There is a major adjustment right away for one of the teams. The Canadian government has decided it is unsafe for American teams to travel to and play games in Toronto. This is the world we live in.
MLB is international. The virus is international. It is my sincere wish that American baseball teams will not harbor negative feelings towards our neighbors to the North. The Canadian government has taken an aggressive stance towards the protection against and eradication of this virus. The Toronto Blue Jays will be traveling to play several teams in America. Will they be quarantined aggressively while staying in the US under orders by the Canadian government or the team? Personally, I think the answer to this question is no, given the guidelines generally used require a 14-day quarantine protocol.
Where will the Blue Jays play their home games? According to an article posted on Syracuse.com, the team's alternative sites for home games include its training facility in Dunedin Florida, which is among the states that are virus hotspots, as well as Sahlen field in Buffalo, just across the Niagara River from Canada and the home of the Bisons. The Blue Jays are scheduled to start the season July 24th at Tampa Bay. Their home opener was set for five days later against Washington. The other 29 Major League Baseball teams plan to play in their home ballparks, without spectators, when the pandemic – shortened 60 game-season begins on July 23rd. Blue Jays president Mark Shapiro said player health is a concern in Florida. He said the team has spent more time examining Buffalo in recent days but said the stadium has infrastructure challenges. A lack of space in the clubhouse makes social distancing difficult, but Shapiro said some players could have their lockers set up in suites. Sahlen Field also needs upgrades to its field lights and its training facilities, he said. "They would look to improve batting cages, weight rooms and training rooms in Buffalo if it is picked.", he added. This is a difficult dilemma. The training facility in Florida does not need any infrastructure changes, and the team could begin playing almost immediately. The danger to players for all teams in COVID-19 hotspots continues to be a concern. Please test these guys constantly!
On top of all of that, the Blue Jays players have to adjust to a totally new playing environment. Even in Little League, Major League players had fans to cheer them on. Large stadiums without fans would be eerily quiet. The sights and sounds would closely resemble batting practice. Hopefully the television coverage will pick up the sound of the wooden kinetic energy blasting a baseball hundreds of feet by these tremendous athletes. Pitches will make that usually unheard "pop" as they hit the catcher's mitt. The umpire's voice will be clearly heard. Players and coaches' communications will be picked up, including expletives. Masks and social distancing will be a part of dugout life. Will chewing tobacco and bubble gum be allowed? Stay tuned. It will be a totally different viewing experience for the fans at home.
After the game is over, Major League Baseball players are usually surrounded by fans as they leave the stadium. Folks of all ages wanting autographs, ladies shaking hotel keys, and folks generally getting their two cents in. In a pandemic, social distancing may diminish these practices. Will it affect the players' egos? I can tell you from past personal experience as a Tiger Stadium security guard that the answer to this question is no. Most players dread this ritual. Exceptions include instances where the fan has special needs or a serious illness.
Players put aside their celebrity status in such cases.
Welcome to a season that will be extraordinary. Families will have to cheer on their heroes from home. Bars and restaurants where games are televised should be avoided. Why? Folks get excited. They shout when a great play is made or a homer is blasted and the virus travels farther when higher energy is pushed through the mouth and nose. It is my sincere wish that safety is the major concern here. Play ball!
Contact the Feature Writers