[AdSense-A]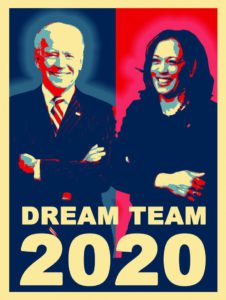 By Stacy Koruba
Voter suppression is very much alive and kicking, like a person that has just consumed bath salts, soulless to the damage being done by their actions. Even more so these days with the help of the Commander -In-Chief now openly trying to destroy the USPS right before our eyes. Another way voter suppression is occurring is through limiting the amount of polling locations available. This is something I was not aware of until recently, when we went to vote in the primary and discovered our polling place had been relocated. We were not notified in advance, so had to drive to a different city. When we got to the new location, we experienced a longer than usual line due to the closure but nothing like we saw in Georgia. I looked into it when I got home and was shocked at what I discovered.
A recent USA study analysis found that election officials have closed thousands of polling places since 2013. Most of the closures affect communities of color. The Supreme Court gutted the Voting Rights Act that year and this is the result. 320 locations have been closed in Arizona, 750 in Texas, 214 in Georgia, 126 in Louisiana, 96 in Mississippi, 72 in Alabama, 29 in North Carolina, 18 in South Carolina and 6 in Alaska. This becomes a burden on all voters. It makes it impossible for some people to vote because many locations are further from their homes and no public transportation is available. Lines become much longer, and nobody enjoys standing in line, unless it's Black Friday and you just have to own that rice cooker for $9.99. I believe that many voters are feeling increasingly disenfranchised, and I have a brilliant idea on how to help!
Of course, I think my ideas are always brilliant, but this one just may work. Please read the rest of the article and figure out a way to help make this happen. I am an person who always has ideas, but I am NOT an organizer, and that is why we all need to work together to make this happen. Somewhere out there organizers are just waiting to hear this and spring into action. So, pass this article along. Pass the idea along, mention it to everyone you know, because we CAN make a difference. The intention of long lines is to make people get angry and frustrated, hoping that some will leave. I don't want to stand in line for 8 hours. I have seen the question posed several times on Twitter, "How long are you willing to wait in line on Nov 3rd to vote Trump out?" Some people have said days, weeks or years. Hell, brave souls have even said they would do it while walking over hot coals. I was listening to all of you and now is your time to put your money where your mouth is. Are you ready?
I am suggesting that instead of allowing elected officials to create anger and confusion, we spend November 3rd having a pre-election celebration for Joe and Kamala. If organizers can put this together then waiting in line can become somewhat like a little get together, a "block party" if you will. Volunteers can show up and take a turn standing in line for others while they take a break. It may be cold in some cities that day and people may want to sit in their car to warm up, or may need to use the restroom or leave to get food. Perhaps all protestors can go to polling places that day and instead of protesting can stand in line in honor of BLM. Organizations such as Rock The Vote may be interested in having their volunteers assist.
Organizers can contact businesses and see if they would be willing to donate water for watering stations or non perishable snacks to hand out. Maybe there are companies that could provide warming stations or port-a-potties, hand sanitizer or face masks with their company logo on it. I don't have all of the ideas worked out in my head, I need the movers and the shakers to do that. The only thing I do know is that we are a country divided right now and I see tens of thousands of people a day looking to make a difference. "Resisters" trying to fight for a country they believe in. We have to stand together right now, anyway that we can. COVID will make this more difficult, but there are people out there willing to stand together in line to make sure people are given their RIGHT to VOTE. If you cannot do that, be the person that passes this message along.
Contact the Feature Writers