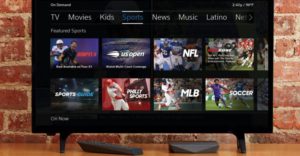 By Marlena Ryan
Last week, social justice took center stage and major league sports took a back seat when the Milwaukee Bucks decided to boycott their playoff season game against the Orlando Magic. Other teams followed suit, and while many fans took to social media to voice their support for the teams and players who joined together in solidarity against police brutality and in response to the shootings committed by a 17 year old civilian, the accolades were not without much criticism. Many took to Facebook to express their opinions over the boycott. I read one comment from a woman who wrote in response to a Facebook post about the NBA boycott.
She asked why these players would not give more to their communities and, "why not use their voices OFF court to talk to youth more?" She continued by asking, "why not do more FOR the community vs stopping doing their JOB? They are entertainers!" And in her final criticisms, she calls the players, "hypocrites for sitting in their millionaire homes while the rest of low- and middle-class minorities suffer without gated protection or private security." The questions and criticisms from this one woman are not uncommon. Anytime a celebrity takes the time to speak out against some form of social injustice, there are plenty of people wanting them to keep quiet and just do their job. But do Americans really need to be distracted right now by major league sports, or can we take one evening to ponder what is happening to our country?
Can we take even one day to sympathize with black men who know that no matter how much money they make, the color of their skin can still get them or their children or their family members, who are certainly less recognizable to the public, harassed, injured, or even killed by police officers? Why does our society choose to bring up subjects that have nothing to do with the injustice that needs correction? Instead of looking at the problem, people like the woman on Facebook make a lot of assumptions.
But assumptions do not recognize that whenever racial injustice happens in our society, it has been people of color who have not only taken a stand but have also been criticized for doing so. The responses to athletes such as Colin Kaepernick and LeBron James have equated to "shut up and play ball", or "go help your community". But does the statement by the Milwaukee Bucks or by any NBA player mean that the players themselves are not doing anything to help their communities? Do they really need to help their communities first before their statements about racial injustice can be taken seriously? Some criticizers may be surprised to find out just how much these NBA players who are worth millions are engaging in and helping their communities behind the scenes.
Donovan Mitchell who plays for the Utah Jazz engaged with local youth over the summer of 2018 to help and inspire them. Mitchell has also given away backpacks to Utah high school students, along with T-shirts and autographed items to some very excited high school students. Former 49ers quarterback Colin Kaepernick has given over $1 million to charity including the Coalition for the Homeless and Mothers Against Police Brutality. Kaepernick's personal charity, the Know Your Rights Camp, has also raised over $1 million towards COVID-19 relief efforts to help black and brown communities.
LeBron James who plays for the Los Angeles Lakers, started his own charity called The LeBron James Family Foundation which helps students through mentorship and other types of support in his hometown of Akron, Ohio. Through his foundation, LeBron James has also donated over $1 million each year to the I Promise School in Akron, Ohio which is a public school for at-risk youth. Part of the donated funds also goes towards teachers' salaries and to help maintain manageable class sizes. And with COVID bringing the closure of schools, The LeBron James Family Foundation provided care packages and meal packages to the I Promise School students.
Kevin Durant, who plays for the Brooklyn Nets, has donated over $13 million to organizations such as the Boys and Girls Club, Make-A-Wish foundation, and the American Red Cross. He also started his own charity called the Kevin Durant Charity Foundation which helps at-risk youth across the US. Kris Middleton who plays for the Milwaukee Bucks, hosted an event called 12 Days of Khrismas during the 2018 holiday season. Through this event, local youth in foster care were treated to a private screening of the movie The Grinch, children from the Big Brothers Big Sisters program were able to take part in holiday shopping sprees, and Walmart gift cards were given to families part of a head start program, along with other acts of kindness which touched the lives of more than 1,000 families, single moms, youth, and educators during the holiday season. Each of these athletes alone has chosen to act, off court, sharing their wealth and even their time with their communities. But, regardless of their generosity, why should they not be listened to? What makes their voices wrong for speaking about racial injustice and Herschel Walker's voice acceptable for promoting Trump while speaking at the Republican National Convention?
On average, each NBA game has a viewership of over 1 million viewers. With COVID-19 still running rampant in America along with so many people out of work, devastated by natural disasters, and others who are anxious and depressed over the events happening throughout this country, entertainment is a valid way for Americans to find a sense of calm and normalcy. Watching a sports game can help relieve stress and even provide something good to look forward to. But racial injustice is something that can no longer be ignored. There is a segment of our population that is rightly concerned with the brutality we are all seeing far too often on the news and on social media. Racial injustice really affects everyone, and this boycott was simply a smaller picture of that fact. The words Martin Luther King, JR. wrote back in 1963 are just as true today: "Injustice anywhere is a threat to justice everywhere. Whatever affects one directly, affects all indirectly." Personally, I am proud of the Milwaukee Bucks who led the boycott and I am proud of all the other major league sports teams and players that followed suit. It is time for America to stop turning a blind eye to the issues that are killing their fellow Americans. And we can all take at least one night away from the games to reflect on that.