[AdSense-A]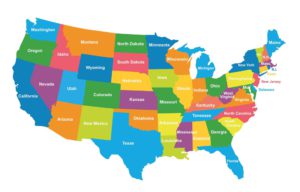 By Adam Deegen (Special Contributor to Ringside Report)
As we creep closer to the 2020 election, our country finds itself in crisis. No, not the crisis of a global pandemic. No, not the crisis of soaring national debt. No, not even the crisis of systemic racism, or a President who fans the flames of fear and promotes policies of hate. This crisis is even more dire and threatens the very foundations of our democracy.
Our world today faces a crisis of disinformation, of alternative facts, and of disparate realities. We are not talking about the hokey attempts at truth perversion one encounters in checkout line of the grocery store. This is a precision campaign designed to generate division and cynicism, and if we do not find a way to break the cycle of ignorance and conspiracy our nation is doomed to fall.
Our Founding Father's knew the critical role an educated electorate plays in the establishment of a thriving democracy. In 1782, Thomas Jefferson wrote that "Every government degenerates when trusted to the rulers of the people alone. The people themselves, therefore, are its only safe depositories. And to render even them safe, their minds must be improved to a certain degree." (Jefferson, Notes on Virginia) These visionaries understood that only through constant and informed vigilance can we protect and maintain the ideals of our nation. James Madison echoes similar sentiments, "Learned institutions ought to be favorite objects with every free people. They throw that light over the public mind which is the best security against crafty and dangerous encroachments on the public liberty." (Madison, Notes to My Country) These men foresaw an era when the wealthy and corrupt would seek to erode the delicate balance of power that keeps us a nation of "the people" rather than a nation of only "the powerful." Our Freedom of Speech is guaranteed by the First Amendment, but that freedom comes with responsibility. It is our duty as citizens, to educate ourselves on the issues of the day. Education provides us with essential protections against the policies of self-interest and exploitation that seek to corrupt our democracy. Unfortunately, this education has been outpaced by high tech, data driven political polarization and multi-billion dollars media campaigns. To combat these lethal adversary's, we must do a better job arming our citizens with the tools they need to make informed choices. Media literacy should be our new weapon in this war against truth, and we should not waste any time in deploying it.
This ability to examine and understand the messages that flood our lives must become a foundational element of every high school curriculum as well as a requirement for enlistment in the military. Media literacy is truly the last, best defense we have left.
For decades, the GOP and the Fox News media corporation have been complicit co-conspirators in this war against truth and fact. From climate science and impeachment hearings to more recent attacks against the NWS and the CDC, the GOP has demonstrated that when the facts and evidence illuminate their failings, they attack the evidence itself. They make people question the very notion of truth. They have tried to convince people that, "what you're seeing and what you're reading is not what's happening," (Trump as reported by BBC, 7/25/2018) and the frightening thing is that it is working. According to a New York Times report from August 8, "In June and July, Fox News was the highest-rated television channel in the prime-time hours of 8 to 11 p.m. Not just on cable. Not just among news networks. All of television. The average live Fox News viewership in those hours outstripped cable rivals like CNN, MSNBC and ESPN…" (Grynbaum, 8/9/2020, New York Times) Millions are trapped within this editorialized "news" bubble. While imprisoned, these citizens cannot make informed choices about their leaders, their nation, or the polices that would best serve their own interests. A media literacy requirement would provide more Americans with the tools they need to break free from this cognitive oppression.
While it can be difficult to look past the genuine harm the Trump administration has inflicted on our nation and the world, the rise of the Trump administration is only a symptom of a much larger and more destructive agenda. The ultimate threat to our democracy is not Trump. It is the uninformed and indoctrinated population that voted for a man who has repeatedly demonstrated his propensity to lie, cheat, steal, and bully anyone who stands in the way of his own selfish interests. It is the perpetual 40% approval rating which continues to provide cover for Trump's GOP cronies. It is America's adherence to the racist and conspiracy laden "news" programs that continue to sell their audience a version of reality that is false.
We have been granted the right chance to defend our nation with our voices and our pens, but it is incumbent on us to use it. While voting Trump out in November will certainly be a step in the right direction, it will not solve our problems. A massive portion will still suffer under the cloud of disillusionment that is Conservative Media. Our Constitution and our Founding Fathers helped to guarantee us Freedom of Speech and Freedom of the Press. We, as citizens, have been given the freedom and responsibility to choose. Requiring Media Literacy in our schools and service will ensure, that going forward, we choose more wisely.