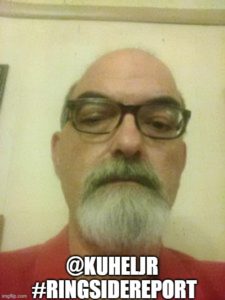 By Frank J Kuhel, JR.
With all the protests because of the George Floyd case and all the other people of color violently abused, permanently maimed and wrongfully killed by the police the topic of slavery has come back into the public consciousness. Some are calling for monetary reparations to be paid to those whose ancestors were held as slaves by the European rich that founded America. I believe that those that profited off the "peculiar institution", as it was euphemistically known, should make reparations for their crimes as Georgetown University did in 2016. As Americans we see slavery as starting with the enslavement of black people by the Europeans who colonized and conquered the North American continent but it has a much deeper and hateful history going back to the beginnings of human civilization. Slavery has existed on every populated continent throughout time.
The English word slave derives from the word Slověnci, the Slovenian word for those who are of Slavic heritage. The Byzantine Greeks used the word Sklabos (pronounced as Skla-vos) from 580 CE to refer to the Slavs that were taken by forced as slave labor which developed into the Latin word Sclavus from 800 CE. It then became the Old French word Esclave which was absorbed into Middle English language as Sclave in 1290 CE and later developed into the word Slave we now know in Modern English. The Slavic people were the slaves of choice throughout Western Asia, Northern Africa and Southern Europe since Roman Imperial period. The Slavs were a hugely prized commodity and extremely valuable because, as a writer at the time said, they are hard working and could endure great suffering from the inhospitable conditions of their homeland. 90% of the Slavs that were captured and forced into slavery died in transit due to illness so that increased their value to their owners and those that trafficked in other humans as property. For comparison 10% to 20% of African Slaves died in Transit to the New World during the Atlantic Slave Trade.
I'm writing this because my paternal lineage is from Slovenia. All of my father's grandparents immigrated to America from small villages around Ljubljana the capital of Slovenia. I am proud to be of Slavic heritage. I have been accused by some people of color of being part of the white oppressor race and I take issue with that because my people were slaves when their ancestors had never even seen a white person let alone being enslaved by them. Many African slaves were sold to European slave traders by other Africans who took them captive in warfare between rival kingdoms. The Nazis referred to my people as mud races and murdered tens of thousands of them. The Ku Klux Klan and other White Supremacists considered my people subhuman hybrids up until the 1960s when they needed larger numbers of "white people" to oppose Brown vs. The Board of Education in 1954, the Civil Rights Act of 1960 and the Voting Rights Act of 1965. There are still people in America and around the world that consider those of Slavic heritage to be less than human.
Don't get me wrong, slavery was and is a profanity and a crime against humanity. It should be eradicated from the planet but those that have been affected by slavery more recently than others should not accuse those that have been affected further back of being a white oppressor. My family never owned any slaves and immigrated to the United States decades after slavery was abolished in this country. I'm a fierce advocate for equal rights for all Americans regardless of their Race, Religion, Gender, Sexual orientation or any other protected status. When we attack our natural allies the racists, bigots and misogynists win because we are divided against ourselves. If we truly want to make America live up to the proposition that all people are created equal then we must unite with everyone of good will to make this happen. Attacking ourselves makes us weaker and those opposed to change stronger.
Contact the Feature Writers