[AdSense-A]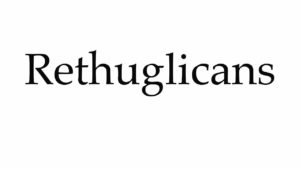 By Jim "Giacomo" Gatto
With millions of Americans getting closer and closer to eviction and declining in to poverty, there has yet to be a new stimulus bill to address the needs of at least 40 million Americans. The Democrats, for their part have passed a bill somewhere in the range of 3.4 trillion dollars. That bill has been sitting on Mitch McConnell's desk for two months. On Tuesday, McConnell announced that he would introduce a slimmed down bill for a vote in the Senate on Thursday.
One he is sure will not pass. The bill is for somewhere around 500 billion–less than half of a bill he himself proposed in July. That bill was sure to die on the floor in the Senate. So now, two months later when so many Americans are far deeper in the hole, he is proposing a bill for less than half the amount then his original, and already, insufficient proposal. McConnell is playing politics with the well-being of the American people. But he's got a problem. Some of those people are his constituents. And eventually the chickens are going to come home to roost. The question is how long does McConnell have before it's too far gone?
We will eventually arrive at a point when too many people will be past the point of no return. We're almost a third of the way through the month of September and many families are facing eviction as the eviction moratorium expired on August 31, and landlords are starting calling in their markers. Same for homeowners, or should I say property partners, as most homeowners are truly not outright owners. They're in a joint ownership with the banks who have a lien on the property. For so many, foreclosure is around the corner. Not to mention, with so many of these families whose breadwinners are out of work, either laid off or their jobs completely eliminated, not only can they not afford to pay their mortgages or rent, they're having difficulties simply buying food to feed their families.
It's going to be interesting to see what happens in the next 60 days leading up to the election, and how many, or if any, of these families are going to turn on the Republicans in the Senate who are going to be exposed for playing politics with the lives and well-being of their constituents. Timing is everything here. If people start losing their homes and being evicted from their apartments, that may be the final straw–the eye opening experience where they finally see the Republicans for what they are, and realize, finally, that they have been voting against their interests for far too long, and that it took a pandemic for them to realize it. But the Republicans are not that stupid. Oh, no. I'm sure their devising a plan to keep the majority of these families afloat for the next two months in the hopes of securing their votes.
Welcome to America folks. The United States of America. Interesting term, United, for a country that is anything but united. The truth is America has never truly been united. Even our founding fathers couldn't agree on a president or a king. The role of a bicameral legislature, separation of powers, or a judiciary to interpret laws were all designed to promote debate. This is the foundation of our system. It worked pretty well with a few hiccups along the way. But even the Civil War was a clear-cut disagreement in principle. Black and white—literally. But nowadays the issues are muddled. The parties have never been so far apart. Since the Obama Administration our government has been at a standstill. Nothing gets done. Even when it's to the mutual benefit of both parties and their constituents. A power struggle like we've never seen before. Nothing is as it seems or as it should be these days. Almost as if we're characters in the "Yellow Submarine" movie, complete with the Blue Meanies, with Mitch McConnell, as "His Blueness." The Blue Meanies this time aren't trying to ban music, they're trying to ban government. We're in Pepperland and we're waiting for Old Fred to find help. Will he arrive safely with Sgt. Pepper's Lonely Hearts Club Band and restore harmony? Time will tell.
Contact the Feature Writers