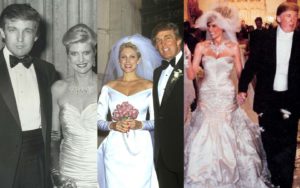 By Bethany "BST2" Armstrong
From the debate transcripts at 48:07
"My son like a lot of people at home had a drug problem. He's overtaking it. He's fixed it. He's worked on it. And I'm proud of him, I'm proud of my son."–Joe Biden
We think we know a lot about the founding fathers of our country but we're beginning to understand that the truth was white-washed; an attempt at patriotism but, in reality, simply propaganda.
To me father just means someone who spunked and happened to facilitate the creation of life. Dudes be nuttin' on the regular. Founding Father is no great accomplishment.
The greatest accomplishment a man can achieve is in being a Dad.
Dads are sometimes also fathers, but to earn the title Dad you've put in blood, sweat, and tears for your progeny through sacrifice and stoicism. Dad is not necessarily a DNA thing. When I say Dad, I'm thinking of the men and alternate gendered individuals who quietly sacrificed, putting those they've claimed as their children far ahead of a their own needs and desires and passion and vision. Dads love. Dads are proud of their imperfect progeny. Dads are just as necessary as Moms.
As our nation goes through its rebirth, we don't need a deadbeat father who was just looking for a good time to be in the delivery room. We've had four years of that bullshit. We need a Dad. I believe Joe is that Dad.
Joe can't do all the work for us though. A good Dad knows that's not the way to help your kid grow. But I have every faith he will be in the delivery room with us, holding our hands and saying "Push honey push. I wish I could take your pain. I wish I could do this for you but honey… you got this… You are so strong and beautiful and brave. Push baby push, I promise it's going to be worth it."
I'm pushing Joe. I won't give up. I know it will be worth the pain. I just hope that one day I'll hear you say, "I'm proud." to me.
Contact the Feature Writers