[AdSense-A]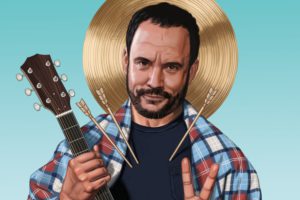 By Ron Signore
I enjoy writing my thoughts. Trying to get them down on paper and share them with people allow me to hopefully raise interest in a common theme or provide another perspective to a current view. I enjoy sharing my experiences for similar reasons. Sometimes it is as simple as just another story to share with the world. Others, it's the ability to provide realism to a time that seems so surreal.
When it comes to my views, I tend to try and do my own thinking and execution of those thoughts. Almost like the comic I would love to be, the world, especially ours politically led by Cheeto Man, provides great content to keep coming up with news angles to express that content and point out the idiocy- or rationality if it comes from others in so many cases. But I never really took to truly executing the thoughts of others. Even those who may be considered truly influential in my development cognitively. I do find that the message of two ears and one mouth allow for the ability to hear, think, and decide where it fits in my belief system.
I have written about life events around Dave Matthews in the past. I have studied Dave's life as an area of interest of mine. Not from some sort of fanatic stalker perspective, but his life has an interesting story of his migration to this country, growing up between here and South Africa, and the tragedy he faced in his life. His music just hits the tip of the iceberg when we realize the power behind the expression of his art. I have never sat there and believed I would vote for a candidate or share a view on something strictly because I heard it expressed from my favorite (insert anyone from any profession) musician.
I just spent the week in Charleston, South Carolina. That experience will come in another piece. However, the drive home of almost 11 hours gave me so much time to not only think but listen to those thoughts. I decided after a week of 7 AM-10PM days, I wanted to decompress so I threw on Sirius XM Radio Channel 30, the Dave Matthews Band Channel. Thinking I will enjoy some of my favorite tunes to pass the time, especially since the band's music is typically longer than the standard 3 minute radio tune, I was able to catch an interview of Dave Matthews around politics.
Knowing Dave's history and his music, its never been debated he falls to the liberal side. In fact, I have never really gone out of my way to hear his thoughts outside of the expression of desired peace and a healthy planet. While I too urn for a world peace human is to human, I never really had the overwhelming passion to stand up for the cause of a clean planet the way Dave does. I never opposed, but it was always more of a "good for him, I hope he gets what he is looking for in his fight" type of mentality.
This interview caught me very off guard and had me deeply engaged. Make no mistake, he was clearly showing his liberal bias, disdain for Trump and the role politics is playing in the current climate in American social respects. However, he approached this session as somewhat of a more centrist ploy. It was not an interview that was a vote for Biden session. It was merely the encouragement to go out and vote, spotlighting his work with Headcount.org.
What caught me to be captivated were his acknowledgements of topics that almost closed a loop in my own thoughts. The first was indeed to just vote. While I do not need anyone helping me promote that civic duty, he was able to provide some substance of the need beyond my common message. He tells a story of Nelson Mandela's first election where 95% of the population came out to vote. The concept of it was a vote for their lives situation as well. It described the absolute need to fulfill a civic duty for your country. This is an act of Patriotism we take for granted in my opinion. While numbers have gotten a little better since the 2008 election, we as a country are still really only around that 60% marker of eligible voters placing a vote.
Where he took that though hit me like a truck. He proclaims the politicians do not want us to vote. They do not want us to have a voice or an opinion, claiming they thrive on the current situation of watching the lower classes fight over the last crumb in a hope to eliminate the masses in so many ways. I have constantly mistaken the concept of vote for me campaigning after I hear this, but realize it plays into common messaging I have portrayed as of recently. The campaign trails are filled why not the other candidate. The slippery slope to the slander political game that has gained momentum over the years. The main message is the other candidate is the reason for blame to a certain group of people's woes. The media agenda's echo that hoping that they can portray the other side so negatively that the citizen has no choice but to vote for the lessor portrayed evil.
This drove right into the common themes of why people choose not to vote. The simple thought of their vote doesn't count, or they find both candidates undesirable. I am guilty of falling in those mental traps in the past. While Biden was not my first choice, and actually rang true to be the lesser of two evils as pinned by true worldly events illustrated by common surroundings, the notion to vote beyond the candidate is what Matthews pointed out. The mentality to vote for the candidate that most aligns with the world you would like to see. While Matthews slams both parties at times, he makes some points to that practice while drive to a one human race peaceful world- because it does not work if anyone group of people is left outside of that circle- and a clean planet for us to inhabit.
The substance added to my core feelings and views, but where he really aligned to me as this topic came to close was the concept of then what. The problem is we only see the perception of importance as we near election time to express desires. This is our chance, as a new generation comes to the polls to express their views for the country, to answer "so what?" It is time to hold the winner accountable. It is time to push the notion that we as a people put you in a position of power to execute our desires for a better country. Easier said than done, I assure that, but the push for changes we put someone in office for needs to be relentless beginning November 4th in a rage to hold someone accountable for the direction we go in this country. The key is to vote, but that vote means nothing if we do not hold our elected officials accountable.