[AdSense-A]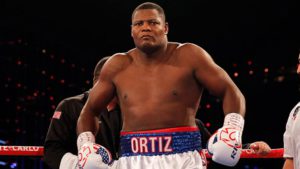 By Donald "Braveheart" Stewart
As the United States swings into an era defining election, there are plenty of ads out there trying to swing the vote of Cuban exiles which play to the worst possible excesses of untruths. This is possible, in many ways, because of the complexity of the relationship that the USA and indeed the rest of the world has with Cuba.
We have the 1950's film version of a society that was carefree and welcoming of Americans, then taken away by communist insurgents, including a face on many a branded capitalist t-shirt who have dominated the political landscape for decades and left the sour taste in nuclear mouths of the 1960's, the height of the Cold War in the 1970's, the decline of a communist era in the 1980's that never managed to get into this idyllic island of communist rule/misrule right through to the 21st century where the death of Fidel, and the rapprochement offered by President Obama seems to have been replaced by new forms of enmity and scaremongering.
Cuba intrigues.
In boxing terms, it fascinates.
Cuba has an exceptional amateur programme through which many an Olympian giant has been ushered and heralded on a world stage. World championships and Olympic medals are almost like costume jewelry to Cuban boxers, whilst in the pro game, they don't so much stutter as just fall apart.
In the UK recently, we have been debating how Audley Harrison who won gold in Sydney in 2000 kick started the move that allowed AJ, Josh Taylor, James DeGale, Luke Campbell, Natasha Jonas and the rest to break into our consciousness and then onto world titles.
The Cuban boxers who have graced amateur boxing for decades are talked around these names in whispered terms. The whole country for us Brits, in boxing terms in held in the highest of esteem; in the amateur game.
And then there is the professional Cuban boxers who are talked about in different terms.
There are precious few who have made an impact commensurate with their amateur status.
One of them, though, is a man who has lost only twice, albeit to the same man, and who fits the Cuban creed so well, we don't even know how old he is.
Luis, "King Kong", Ortiz, 31-2, 26KO's, was once the most avoided and feared heavyweight on the planet – if you believed the hype. We think he is at least 41 years of age.
In 2005 he got a silver medal in the Boxing World Cup, representing his country and apparently had an impressive record of over 350 amateur contests with 19 defeats. Whilst he boxed with his national team for some time, he stayed under the radar for the most being someone we kind of knew about but never saw him take Olympic stages or world championship level golds.
His legend, in a professional sense, began in 2010 when he made his debut against Lamar Davis. He won in 80 seconds. Davis did not have a negative record – he had won more than he had lost, four to one.
By his 3rd fight Ortiz had his first professional title and he was the WBC FEARBOX champ having beaten a hardened heavyweight in Kendrick Releford in a Hollywood venue for a movie like rise.
His progress continued to be swift as he kept winning and knocking people out including two former world title challengers in Bert Cooper and Luis Andres Pineda. The latter fight, against someone who was a cruiserweight was for the WBC FECARBOX and WBA Fedelatin belts which Ortiz won, down in Panama with a 6th round stoppage. In between he got the WBO Latino and WBC Latino titles against Epifanio Mendoza when Mendoza was disqualified. WBO, WBC and WBA ranking events – his sanction fees must have been as heavy as he was!
The names on his record may not have been the most impressive but at this stage of any fighter's career, his methods of winning are more likely to get the attention of the public – especially at heavyweight. He kept getting in the ring and he kept knocking the opposition out that ring.
Then came a marquee name in Monte Barrett who was punched into retirement by Ortiz in the Fantasy Springs Casino on the 3rd April 2014.
It was surely just a matter of time before a world title fight?
That came his way in September 2014 when he faced Lateef Kayode for the interim WBA title. In Las Vegas, after a first round knockdown, and Kayode unable to answer a flurry of punches, the referee called off the fight. Kayode called foul; the knockdown was a slip and the stoppage way too early.
Then Ortiz tested positive for a banned substance.
He served a 9 month suspension, was stripped of the title and then came back to knock out Byron Polley in the first round in Montreal.
Redemption was offered by the WBA with the title back on the line against Matias Ariel Vidondo at Madison Square Gardens on the 17th October 2015. It was apparently supposed to be against Bermaine Stiverne; but Stiverne' s manager was Don King. He had other plans for Stiverne. Ortiz beat the Argentinian replacement in the third round.
Two months later on the 19th December 2015, he defended against Bryant Jennings and retained his title by stoppage in the 7th.
The title became a bit of an issue in the next few months as he went in and stopped Tony Thompson but Thompson wasn't ranked by the WBA so it couldn't be for the belt. Then came fights that never got made against Alexander Ustinov and Carlos Takam before Ortiz signed up with Matchroom and Eddie Hearn.
Malik Scott was next in the sterile atmosphere of Monaco and Ortiz won on points in a shutout performance where Scott was simply embarrassing. Ortiz lifted the WBA inter-continental title. Because of his match up with Hearn we got to see him in action next against Dave Allen, in the UK, where he stopped a brave, over matched fighter in Allen, in the seventh round.
Ortiz was now the mandatory challenger for the WBA (Super), IBF and IBO titles that were on the line between Anthony Joshua and Wladimir Klitschko.
Ortiz was never to fight for any of those belts.
In 2017, after signing an advisory deal with Al Haymon, the WBC belt was the one he was to go after. The man who held it was Deontay Wilder.
Ortiz was to have his first attempt to take it from Wilder somewhat delayed by a familiar problem.
Once again he tested positive for a banned substance.
Bermaine Stiverne was to step in to take that defense. Stiverne was the mandatory at the time but had stepped aside and been paid to so do whilst Ortiz mucked up his first chance to get in the ring with Wilder. It was not off: just postponed.
Meanwhile the WBA banned him for a year.
In December 2017 he returned, knocked out Daniel Martz in round two and got a guarantee from Wilder, when he won his comeback, "I guarantee you, you'll have the fight."
On the 3rd March 2018, Ortiz was knocked out in the 10th round by Wilder in their first tango with the title. In round 7, Ortiz hurt Wilder and had him in trouble, but he couldn't capitalize and close the fight out.
His return to being relevant was as impressive as his ascent to world title contention. His calling out of Dillian Whyte, and Whyte's calling out of him, along with their respective inability to fight a WBC eliminator aside, King Kong has been in and done the business whenever asked.
Then on the 23rd November 2019 he fought Wilder again. Stopped in the 7th round and behind on the cards, there may be little left for him left to try and achieve given the way that heavyweight boxing has become much more of an unblemished contender's game but you know a certain Mr Povetkin could be on the verge of proving life exists after 40. He is far, however from an irrelevance as he is ranked very highly by both The Ring magazine and by BoxRec.
I did wonder, would he take a December British fight against Tyson Fury in late 2020?? But he would then have to deal with the fall out that may come from pulling out of his next fight. On November the 7th in Los Angeles he is slated to take on Alexander "The Great" Flores. This is, on paper a cracker of a fight – Flores has also lost twice. On both occasions to former world champions, Charles Martin and Joseph Parker. On fringe world level, this is the type of fight that purists will follow. A win for either would mean the casual fan might pay attention… There are plenty of cash rich fights out there after this one so we might see that Alexander aint so great or Kong aint a King on the 8th November… It might not be an era defining fight for the boxing fraternity but it could be a massively defining fight for Ortiz.
Contact the Feature Writers