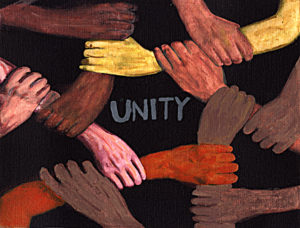 By Ron Signore
As of Friday, the 13th 2020, the country is under the belief that Joe Biden is the President Elect. The country's government is not exactly operating under that impression. One thing for sure is that nothing is guaranteed. I have said it for months that Cheeto Man will fight with every trick and scheme he can think of. The masses of MAGAts will follow him blindly, believing whatever he screams in all caps on social media (considering he hasn't been publicly exposed much since the apparent defeat), whether it is the law, true/fact or not.
As little as I think of these supporters, they are still classified as humans. They are acting out of emotion, same as their messiah. While all this confusion grows with time, so does the tension and animosity between all citizens.
Four years ago, people thought they had a choice in ignoring then President Elect Trump with chants of not my president. No, you didn't like it, but that doesn't mean it wasn't true. That was wrong. This year, assuming nothing changes, people will probably voice that same notion.
I said it 4 years ago, I'll say it now. That is wrong. That is just driving the wedge further. Why would anyone want to stoop down to the level of what obviously is negative behavior? That is the crap 3-year-old kids do.
Not much is going to change politically with the Republican senate control, but we have a chance to cast that aside and try to unite from within. Focus on healing the country instead of acting in spite of it. Biden has extended the olive branch, whether he means it or not. The perception is he wants to work an agenda to heal. Yet, you still see messages of hate and denial of that branch from many right wing believers. Right wing blogs illustrating bluntly to deny the peace offering. Pushing the paranoia that the country is under attack and so are our rights. Basically, to beware of the wolf in sheep's clothing.
I am not naïve. While certain things I want and certain opinions I have may be unrealistic (such as this hope for unity) or easier said than done, do not think for a second that I believe this is a fight between honesty and dishonesty. I like what Joe Biden represents, I dislike what Trump is, but in the end, they are all politicians. Joe does bring a certain dignity back to the perception of the role of the President, but he has his agenda and will work to get it all accomplished. I will most likely always lean blue, but I believe there is a balance that is needed and my outlook on many topics within the ideology spectrum would list me as moderate. I believe in right and wrong. Mainly Trump's wrong was the bold face lies, the immaturity and constant embattlement with everyone who was not a loyalist.
I heard a Joe Rogan podcast from last week. I really love Joe's outlook on many things because we tend to see eye to eye on many topics and frankly challenge everything to see the big picture. Anyway, this podcast made a comment that I will paraphrase in the notion that this election was like no other because of the new and different type of hate many had for Trump and the new and different type of love some had for him. He is 100% right. Many of us disagreed with W and even his father's ideology and some policies and action while in office. We looked at him like a politician. We knew there was some sort of corruption on how things were done and who financially gained from their actions, but that was politics. It was never really on a personal level that way it is with Trump.
Which leads me to the ask: The generalizations, the name calling, the bragging, the bitching… it all needs to stop. No if anyone thinks it's one sided, you've lost your mind. Suck it up both sides and let's start to get everyone on the same page. If you're holding a grudge or acting despite the 2016 "Not my president chants," you're as wrong as they were. It must stop being left versus right, red vs blue- it needs to be red and blue, left and right driving forward.
Contact the Feature Writers