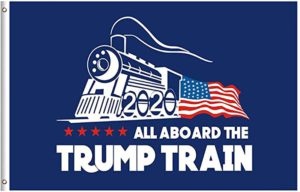 By Nikki Slusher
They say when one door closes another one swings wide open, and it's looking just this way for our nation's current political leader. While President Donald Trump continues to engage his legal team in frivolous lawsuits in only the states he lost, the judicial system seems to have had enough of his antics. Not only are the suits being thrown out left and right by those on the bench, one of the MAGA teams attorneys directly stated to a Philadelphia judge that the plaintiff and the rest of his legal team had absolutely no evidence to support the fictitious claims of voter fraud; therefore, resulting in a ruling that stated those exact votes would in fact be counted.
It isn't just happening in Pennsylvania though. Trump's voter fraud lawsuits are also being dismissed in courts in Wisconsin, Michigan, Arizona…you know, basically any state that is blue on the electoral map. On top of the election lawsuits being tossed to curb along with their owners, a federal judge in Georgia dismissed Trump's defamatory suit against CNN over a 2019 opinion piece written on former Special Counsel Robert Mueller's probe into Russia's interference in the 2016 presidential election and how "biased" the network is towards him. If that's the case, then Hunter Biden should start having his legal team serve Trump, Rudy Ghouliani, top members of the White House administration, Trump's three Keebler Elves offspring, and every Fox News anchor who was involved with the "lost and found" hard-drive package. Which reminds me…where are those Ukrainian and Chinese business deal emails? Afterall, we know how important emails are in the QAnon-MAGA-KAG trilogy.
As the presidential election finally closes in towards its end, it is already quite obvious that after the final votes are counted sometime within the next week that former Vice President Joe Biden will be the victor and the nation's 46th President. On the other hand, soon-to-be former President Trump continues to golf his worries away – because when you're super upset about losing re-election you focus your attention on golf – the President and Vice President-elect have already begun implementing efforts promised along the campaign trail, minus any help from the Trump Administration's transition team.
It was only a few days, rather than the anticipated timeframe of weeks, that Biden was looking at a strong win over the incumbent. Less than a week after Election Day, multiple outlets and election officials began publicly acknowledging the massive voter turnout was indeed going to be in favor of the Biden-Harris campaign. Besides being refused a smooth and peaceful transition of power and basically the entirety of the Republican Party refusing to acknowledge our new leader, Biden and Harris have already started working on their goals outlined over the last few months.
The Biden Administration has already established a powerhouse of a coronavirus taskforce that has already started preparing for the implementation process of the new administration's Covid-19 efforts while the country is skyrocketing in cases and deaths from coast to coast. At 100,000+ cases and 1,400 deaths due to the virus being reported daily that this pandemic will be President-elect Biden's primary focus for at least the first couple of months of his presidency.
Unlike the Trump Administration's taskforce, which was basically made up of Evangelical church leaders holding daily prayer circles for the country led by Vice President Mike Pence, the Biden administration's approach is based on science and factual research. The team members selected to lead the response efforts include a who's-who of scientists, researchers, former government health officials, and other major figures in the medical field. The board's three co-chairs include Marcella Nunez-Smith, a physician and researcher at Yale University; former U.S. Surgeon General Vivek Murthy; and David Kessler, a former commissioner for the FDA.
Biden's variety of well-known doctors, health officials, and academics are prepared to immediately act upon the contingency plans for pandemic preparedness and response that was developed during the Obama Administration in December 2016 after the U.S. fought off outbreaks of H1N1 (swine flu) in 2009 and both Ebola and Zika viruses in 2014. Additionally, Biden will be reinstating the White House pandemic response and global health security team that Trump disbanded back in May 2018. Beth Cameron, who is the former director for the biodefense council that was also dismantled by Donald Trump in 2017, will be joining the taskforce throughout the initial phases to help advise and guide the incoming administration's Covid-19 preparations, but will not be an official member of the board. According to an article published in The Post in 2018, WH officials were limited on resources and needed to make cutbacks in order to focus on the important issues on the president's agenda. He also placed his son-in-law Jared Kushner in charge of monitoring and tracking pandemics who never spoke with any health officials and kept assuring the president the best thing to do was play down the virus's severity.
To put it simply, Donald Trump and his advisors downgraded the office because they thought it was unnecessary to pay such high-levels of attention to pandemic response and focus on more important issues, including building the wall that's still not constructed; the health-care plan to replace the Affordable Care Act which it's unveiling we've been promised weekly since 2015 but so far the only part of the plan they're acting upon involves a – you guessed it — a lawsuit in the Supreme Court which if successful would leave an estimated 20+ million Americans uninsured because of pre-existing conditions (i.e. bipolar disorder, diabetes, pregnancy) and unprotected in the middle of a worsening pandemic.
Of course, White House Press Secretary Kayleigh McEnany came to her spray tan twin's defense on these actions' multiple times since the pandemic's arrival in the US earlier this year. "Some have erroneously suggested that the Trump administration threw out the pandemic response playbook left by the Obama-Biden administration," McEnany said, holding up a packet of papers. "What the critics failed to note, however, is that this thin packet of paper was replaced by two detailed, robust pandemic response reports commissioned by the Trump administration." McEnany then proceeded to hold up two binders to show reporters the size comparison of the paper stacks. However, it wasn't possible for the binders to be carefully reviewed and compared to the documents she held up previously. This stack, which was supposedly President Obama's pandemic response plan, was not in binders.
No matter how many stacks of papers Fakeleigh wants to wave around doesn't change the facts. Donald Trump and his White House advisors made poor judgement calls based off of their own selfish wants, printed out some PowerPoints on ways to possibly handle a pandemic and called it a plan. Meanwhile, they forgot to account for the fact that the universe has a funny way of bitch slapping you when you least expect it. So, when COVID-19 reached the US there was no one who had any idea on how they were going to handle it. They failed miserably so with now almost 11 million Americans having been infected, and 245,000 who have lost their lives due to pure negligence.
Donald Trump can deny until he dies, but either way he is officially fired on January 20th, 2021, at noon EST. It is President-elect Joe Biden's popular vote lead that is at the highest margin in 20 years; he is also the first presidential candidate to receive 75 million votes and counting. For Trump, this is a dead-end fight with no favorable outcome for him. In less than a week he has had five of his lawsuits dismissed, Fox News turn on him, and fired everyone he plans on taking down with him.
Oh, let's not forget the best part. In 2016, Trump took 306 electoral votes to Hillary Clinton's 232. Today it was widely announced that his projected electoral votes this time is 232 while Biden's expected to receive 306. Fortunately for the president he still holds the title for the orangest loser to ever be fired in American politics.
Contact the Feature Writers